What Trump is thinking: Young judges dominate shortlist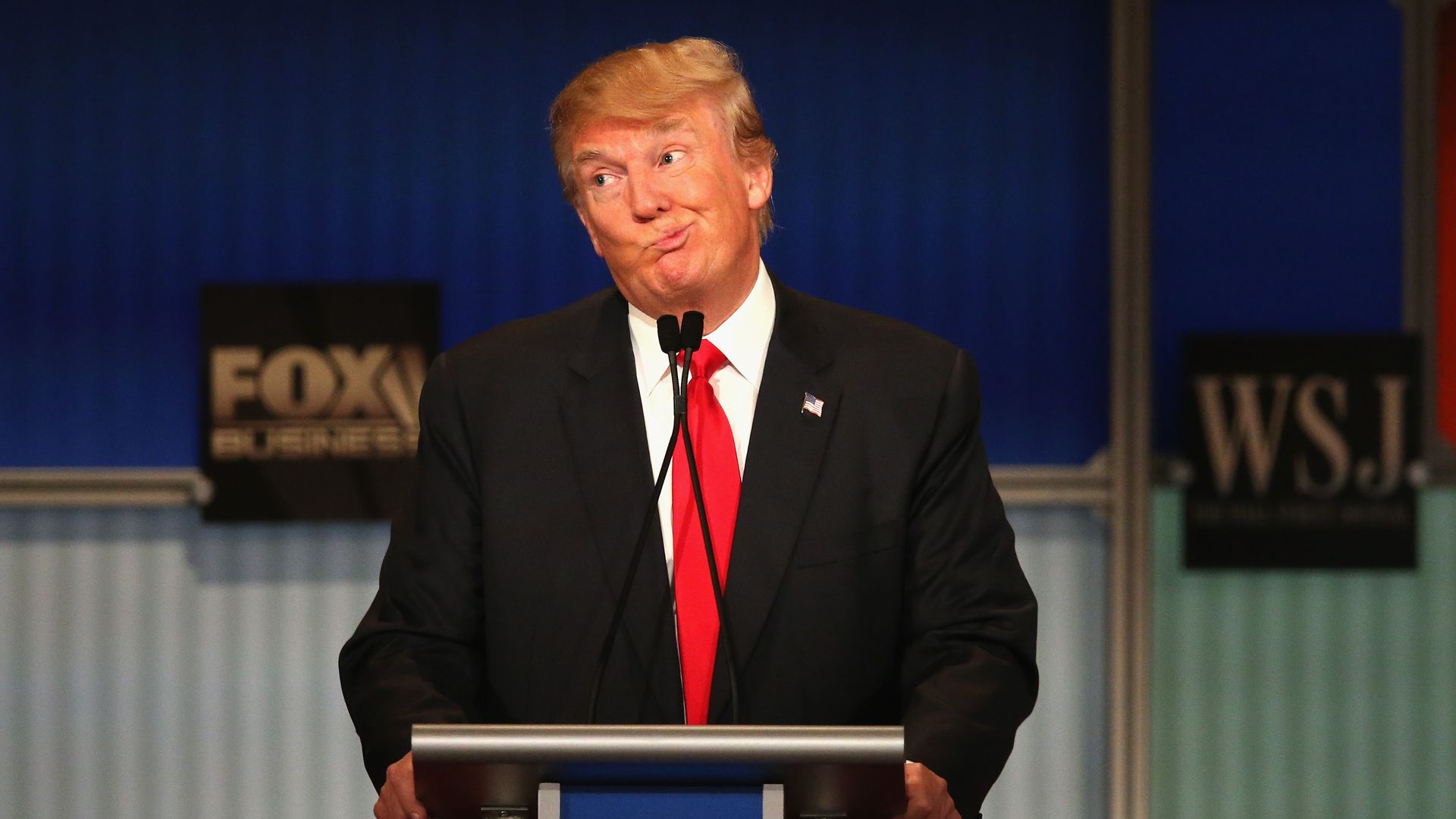 Republican sources tell us that the most likely Supreme Court picks are all in their late 40s to early 50s, meaning the new justice could serve for decades.
What we're hearing: President Trump and the White House especially like these five — oldest age: 53 — people familiar with administration thinking tell Axios.
Brett Kavanaugh, 53, of Maryland, U.S. Court of Appeals for the District of Columbia — widely respected and very much on Trump's radar.
Thomas Hardiman, 52, of Pennsylvania, 3rd U.S. Circuit Court of Appeals — good chemistry with Trump and White House Counsel Don McGahn. They respect him and like the way he engaged in the process last time, even though he wasn't picked.
Amy Coney Barrett, 46, of Indiana, 7th U.S. Circuit Court of Appeals.
Amul Thapar, 49, of Kentucky, 6th U.S. Circuit Court of Appeals — on the shortlist largely as a courtesy to Senate Majority Leader Mitch McConnell (R-Ky.).
Raymond Kethledge, 51, of Michigan, 6th U.S. Circuit Court of Appeals.
Behind the scenes: Trump doesn't personally care that much about some of the social issues, such as LGBT rights, energizing the Republican base over the Supreme Court.
But Trump knows how much his base cares about the court. He believes that releasing his list of potential court picks during the campaign was a masterstroke, and helped him win.
And he sees replacing Kennedy with an unimpeachable conservative as a political victory that he can deliver for his people.
Trump came into the job knowing only a bit about the Court:
On the job, Trump has felt the effects of judicial decisions largely through the liberal circuit court challenges to his travel ban. This week's events — a series of favorable Supreme Court decisions including upholding his travel ban — reinforced in Trump's mind the crucial importance of the court to his agenda. 
History suggests that as Trump ruminates Kennedy's replacement, he will spend a lot of time talking to the Federalist Society's Leonard Leo (who wrote Trump's original list of judges.)
But Trump will also likely pick the brains of a much wider range of allies, including folks like conservative movement leader Ralph Reed, said a source who saw Trump first-hand during the Neil Gorsuch nomination process.
McGahn and the White House lawyers will also play key advisory roles.
P.S. Online bettors favor Brett Kavanaugh, per Reuters:
Kavanaugh has a 34% chance; Thomas Hardiman is second at 16%, according to the online market PredictIt.org.
Go deeper: Trump's Supreme Court shortlist is very conservative.
Go deeper