Schumer demands Supreme Court appointment be pushed to after the midterms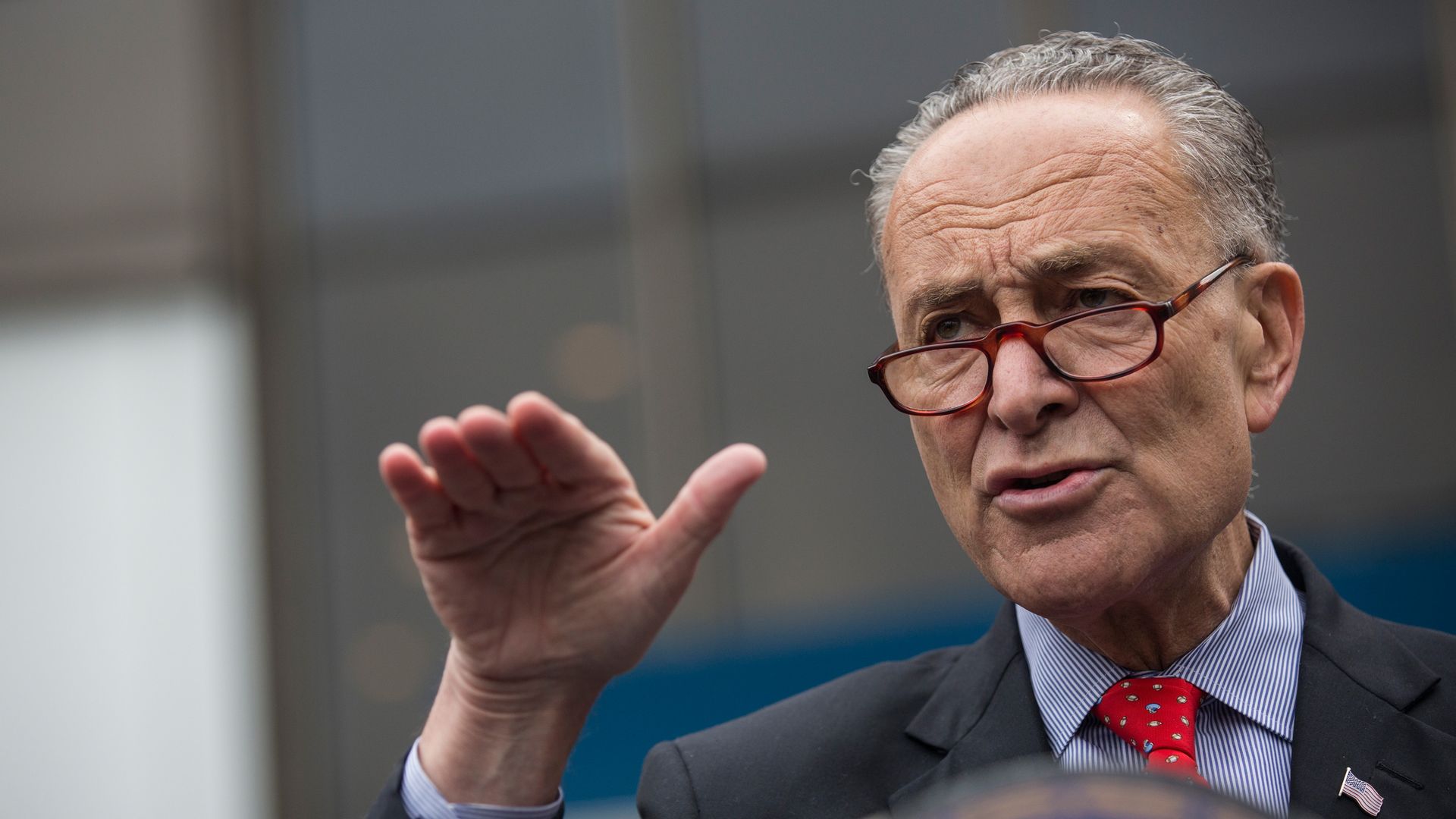 Supreme Court Justice Anthony Kennedy's abrupt decision Wednesday to retire next month unleashed an intense partisan debate over how to handle the confirmation of his successor, with Senate Minority Leader Chuck Schumer insisting it must be done after the midterms.
"Our Republican colleagues in the Senate should follow the rule they set in 2016: Not to consider a Supreme Court justice in an election year. ... Millions of people are just months away from determining senators who should vote to confirm or reject the President's nominee. And their voices deserve to be heard."
— Schumer said on the Senate floor
The backdrop: Democrats are drawing parallels with Senate Republicans' 2016 decision to block former President Obama's nominee, Merrick Garland, from succeeding the late Justice Antonin Scalia.
Meanwhile, just moments after Kennedy's decision, Majority Leader Mitch McConnell (R-Ky.) said the Senate "will vote to confirm Justice Kennedy's successor this fall" — before the midterms. The move would give Republicans a leg up, while also creating a difficult political situation for red-state Democrats who may be opposed to a conservative Supreme Court Justice but need support from voters ahead of the November elections.
Go deeper