Nancy Pelosi downplays Alexandria Ocasio-Cortez's win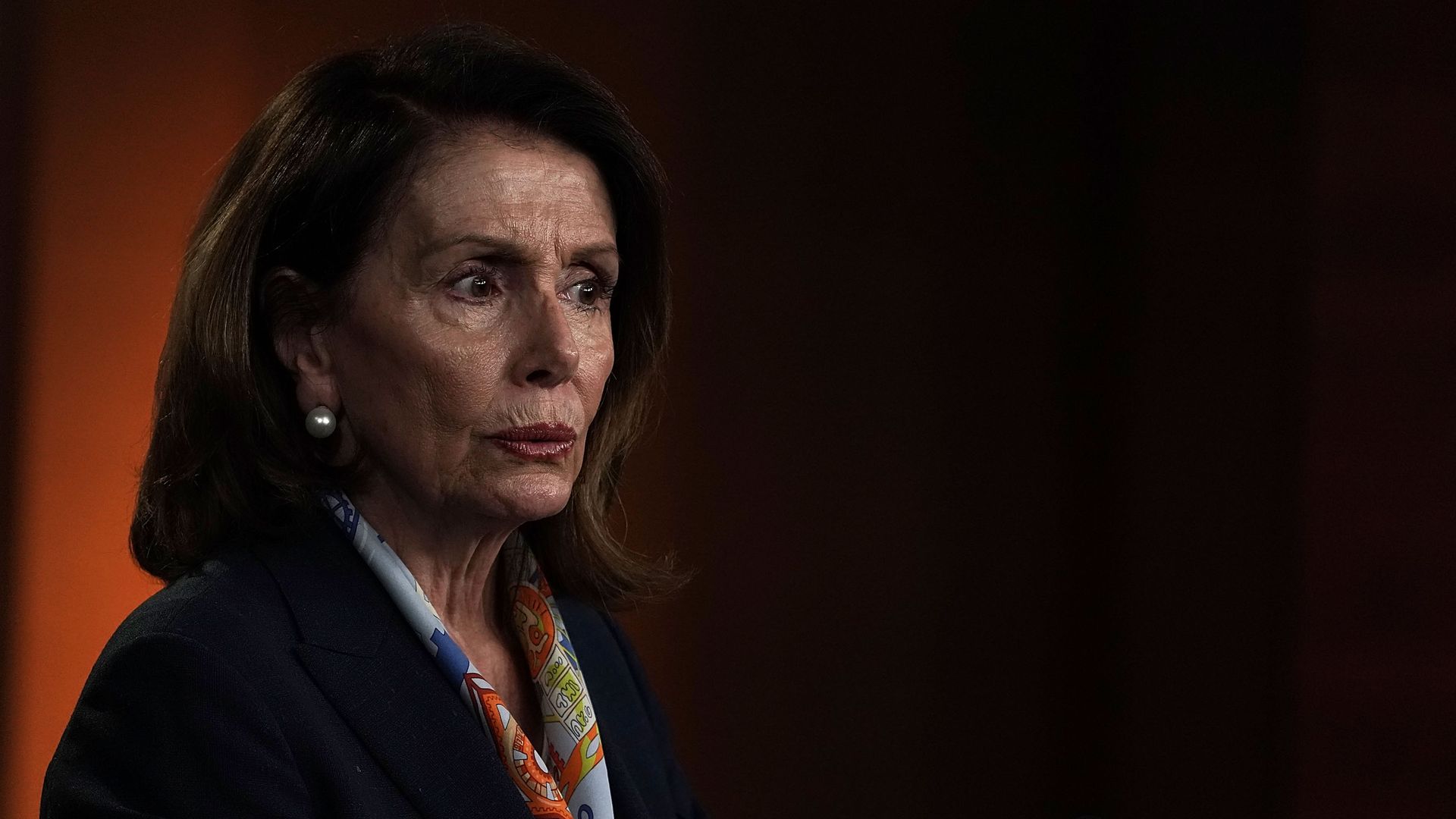 House Minority Leader Nancy Pelosi says Alexandria Ocasio-Cortez's upset win over Democratic Rep. Joe Crowley shouldn't be viewed as a larger phenomenon in the Democratic Party, according to multiple media reports.
What she's saying: Pelosi shrugged off whether Democratic Socialism is a trend — "It's ascendant in that district perhaps" — and said the loss doesn't point to a demand for a new generation of leaders. "I'm female. I'm progressive. What's your problem?" she said, according to RollCall.
Go deeper