Top House Democrat Joe Crowley loses primary to socialist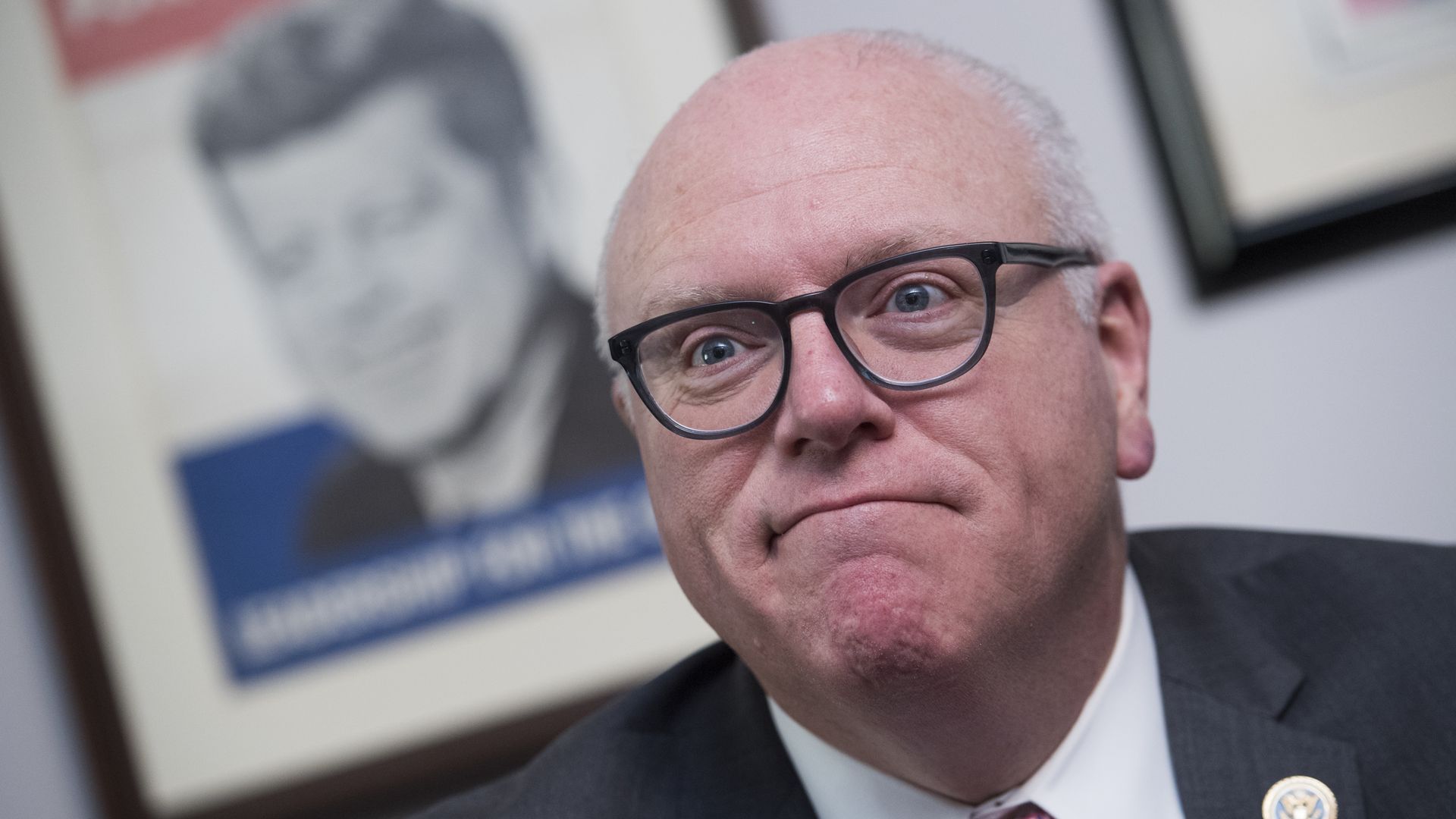 Rep. Joe Crowley, the fourth-highest Democrat in Congress, has served since 1999. That all ended tonight when his 28-year-old challenger, Alexandria Ocasio-Cortez, beat him in their primary for New York's 14th district.
This is a huge deal. And it's perhaps the biggest upset we've seen since David Brat beat then-House majority leader Eric Cantor in 2014. Crowley's defeat is the clearest example yet that the Democratic Party's progressive wing is only getting stronger under Trump.
Why it matters: This upset will have national implications for Democrats and it will force the party to renew their conversations about future party leadership. Just like we saw the strength of the Tea Party in 2014 with Cantor, progressives are starting to win their fight to reshape the Democratic Party in 2018.
The background:
If Nancy Pelosi decided to step down from her leadership post, Crowley was one of the leading favorites to become Speaker if Democrats took back the House.
He hasn't faced a primary challenger in 14 years.
Money didn't matter. Crowley out-raised Ocasio-Cortez 10-1, per CNN.
Crowley represented New York's 14th district, which is a minority-majority district.
Ocasio-Cortez is a socialist Latina who previously worked as an organizer for Bernie Sanders. Her campaign ad went viral, in which she played up her working-class background.
The timing: As the nation is having an immigration debate, Ocasio-Cortez made abolishing ICE one of her top campaign demands and she's been protesting at the detention centers.
Shot, from a national Democratic source: "Certainly not what I expected at the start of the day."
Chaser: "It's about making change in Washington," Crowley said ahead of the primary, per CNN.
Go deeper