How Trump could reassure America's NATO allies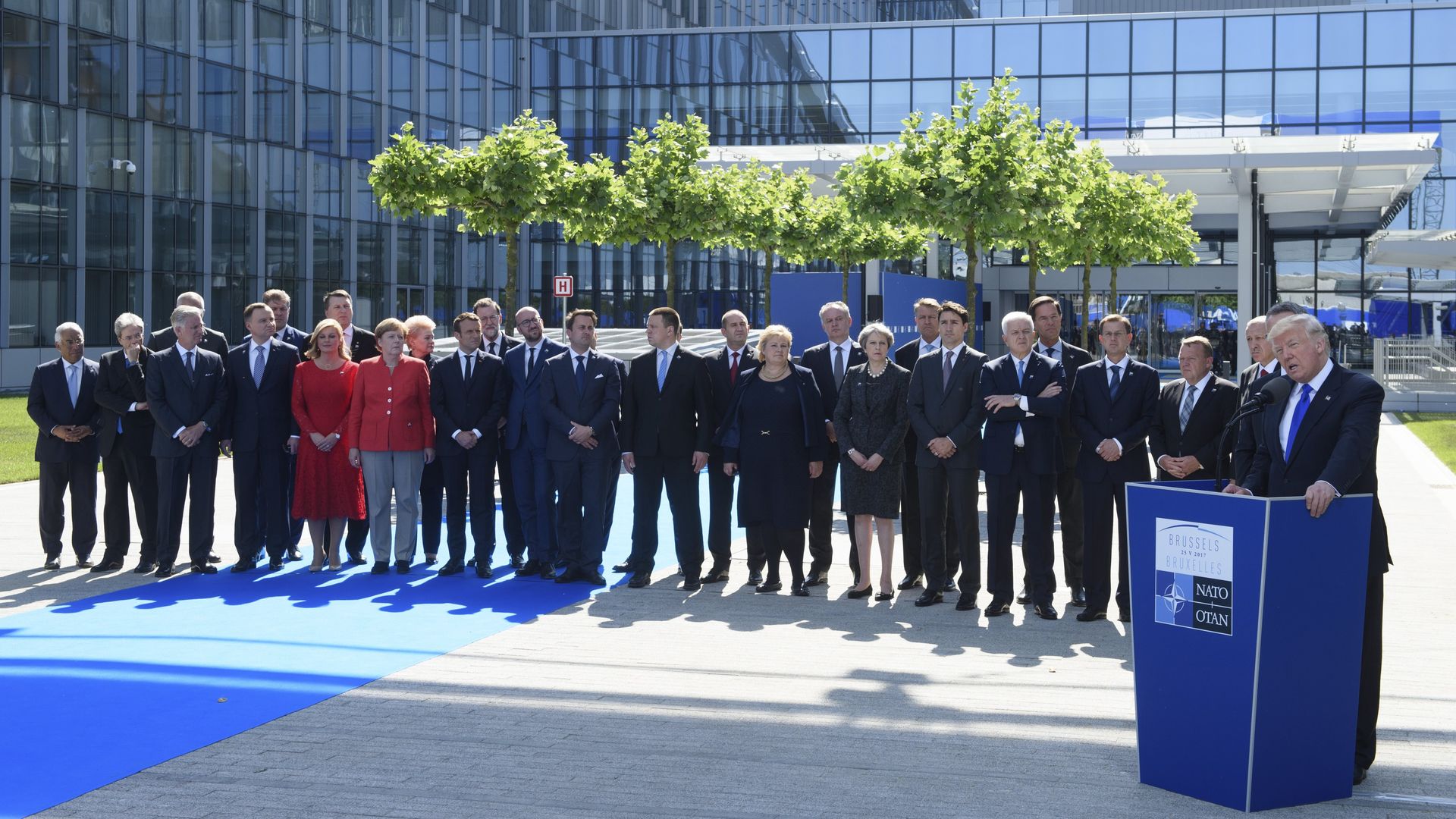 We reported last week that U.S. national security officials were saying one of the most urgent issues leading into the Trump-Putin summit will be Moscow's covert intrusion into American politics.
What we're hearing: Tony Blinken, who served as deputy national security adviser and John Kerry's deputy in the Obama administration, told us that Trump "has an opportunity to reverse the narrative that he's too hard on our allies and too eager to cozy up to Putin." He would do so by demonstrating a "strong, unified alliance" with NATO members and then "go to Putin and put front and center the widespread concerns across our allies about Russian meddling in our democracies."
"That would be a great way to flip the narrative that people are concerned about."
But when you press senior U.S. officials on whether Trump will confront Putin over this interference they tend to avoid leaning in too hard.
CNN's Elise Labott asked Secretary of State Mike Pompeo about that very issue recently.
Pompeo replied: "Make no mistake; I think President Trump agrees the Russian interfering — Russians interfering in our election — is something that they simply cannot do. I don't think — I don't think he'd take any umbrage with that."
Go deeper