Disney wins antitrust approval for Fox entertainment assets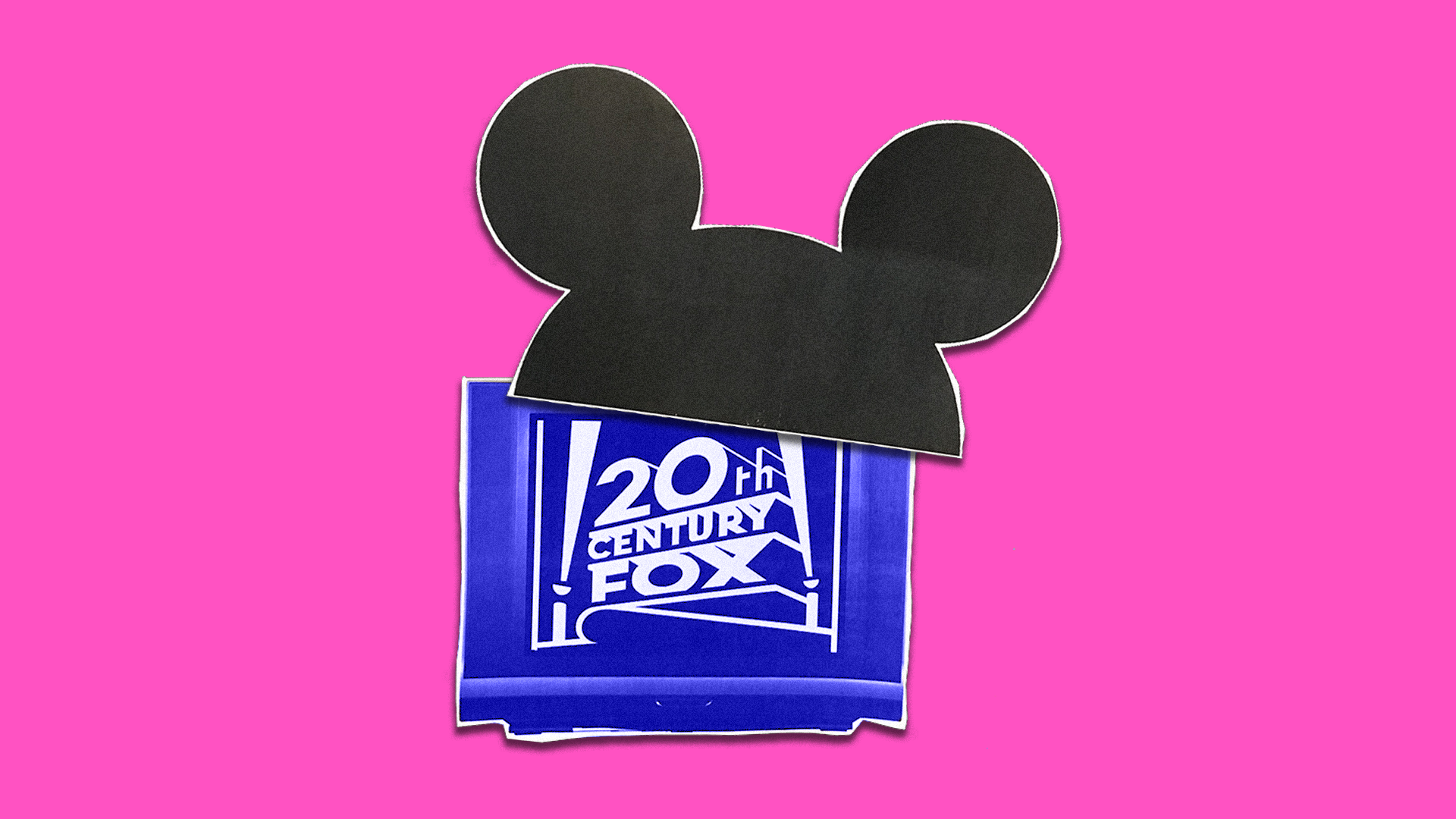 Walt Disney Co. has been granted government approval to acquire 21st Century Fox's entertainment assets for $71.3 billion, by agreeing to divest Fox's 22 regional sports networks (RSNs) as a part of the deal approval process.
Why it matters: Comcast is expected to again top Disney's bid for the same properties in the coming weeks, but the swift regulatory approval for Disney could make it more appealing for Fox shareholders to favor Disney's bid over Comcast's.
Why regional sports? The Justice Department previously filed a complaint against Disney acquiring Fox's 22 regional sports networks, arguing it would give Disney's ESPN an anti-competitive edge over other sports networks.
How it works: The DOJ has entered into a consent decree with Disney and 21st Century Fox that allows the acquisition to proceed, as long as the deal also involves the sale of Fox's RSNs.
Under the consent decree, Disney will have at least 90 days from the date of closing the transaction to complete the sale of the networks, with the possibility that the DOJ can grant extensions for up to another 90 days, according to a statement from Disney.
Swift approval was expected, given the fact that a Disney-Fox merger would be "horizontal" — a merger between two companies in a similar business (content). Experts thought that in this case, a horizontal merger would pose less of an anti-competitive threat than if Fox had engaged in a "vertical" merger, selling its assets to a distribution company, like Comcast.
The Justice Department's antitrust chief alluded to a swift approval process last month, when he said the deal was "surgically" cut for approval.
Many saw this as a sign to Fox shareholders that the Comcast merger would, as expected, face greater regulatory scrutiny.
The bigger picture: Comcast has been trying to to outbid Disney for the same Fox properties for months, but Fox has been more cautious in its efforts, having previously cited concerns over regulatory approvals.
What's next? Despite regulatory complications, Comcast is expected to submit yet another bid to top Disney's $38 per share offer in the coming days.
Sources say that Comcast's new bid would likely hit the low to mid $40s per share range.
It will then be up to Fox's stakeholders to determine how much higher Comcast's bid would need to be in order to risk a more complicated regulatory process to get that bid approved.
Go deeper