The dangers of disease in migrant children detention centers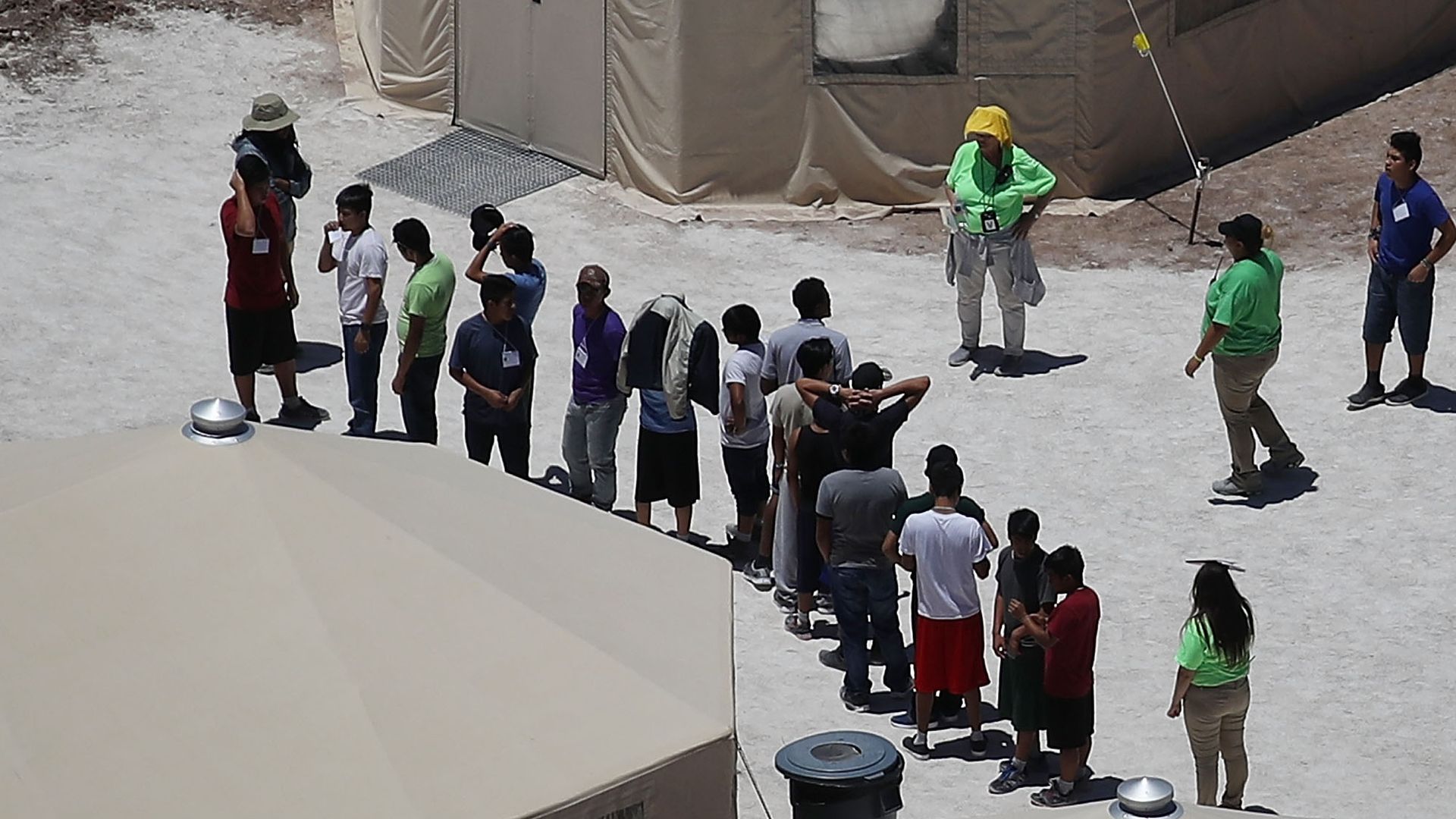 The detention of thousands of migrant children in U.S. government facilities — 2,047 according to an HHS estimate this Tuesday, though as many as 5,000 in Texas alone per another report — has the potential to result in widespread illnesses.
Why it matters: While there is no exact precedent for the current situation along the U.S.–Mexico border, large-scale detention of individuals, especially children, under conditions of crowding and emotional stress has historically been linked with infectious disease outbreaks.
The bottom line: The mass detentions currently underway will inevitably result in young children falling ill. Most will only contract short-term respiratory and diarrheal diseases, though some could develop pneumonia or acquire other serious illnesses. The risk of measles in young children is worrisome, because it can often result in hospitalization.
What's next: Surveillance activities must be conducted to determine which diseases are emerging in the detention centers. There's particular urgency to release children ahead of the summer enterovirus season.
Peter Hotez is a professor and dean of the National School of Tropical Medicine at Baylor College of Medicine, where he is also director of the Texas Children's Hospital Center for Vaccine Development.
Go deeper