Chinese startup hubs are catching up to Silicon Valley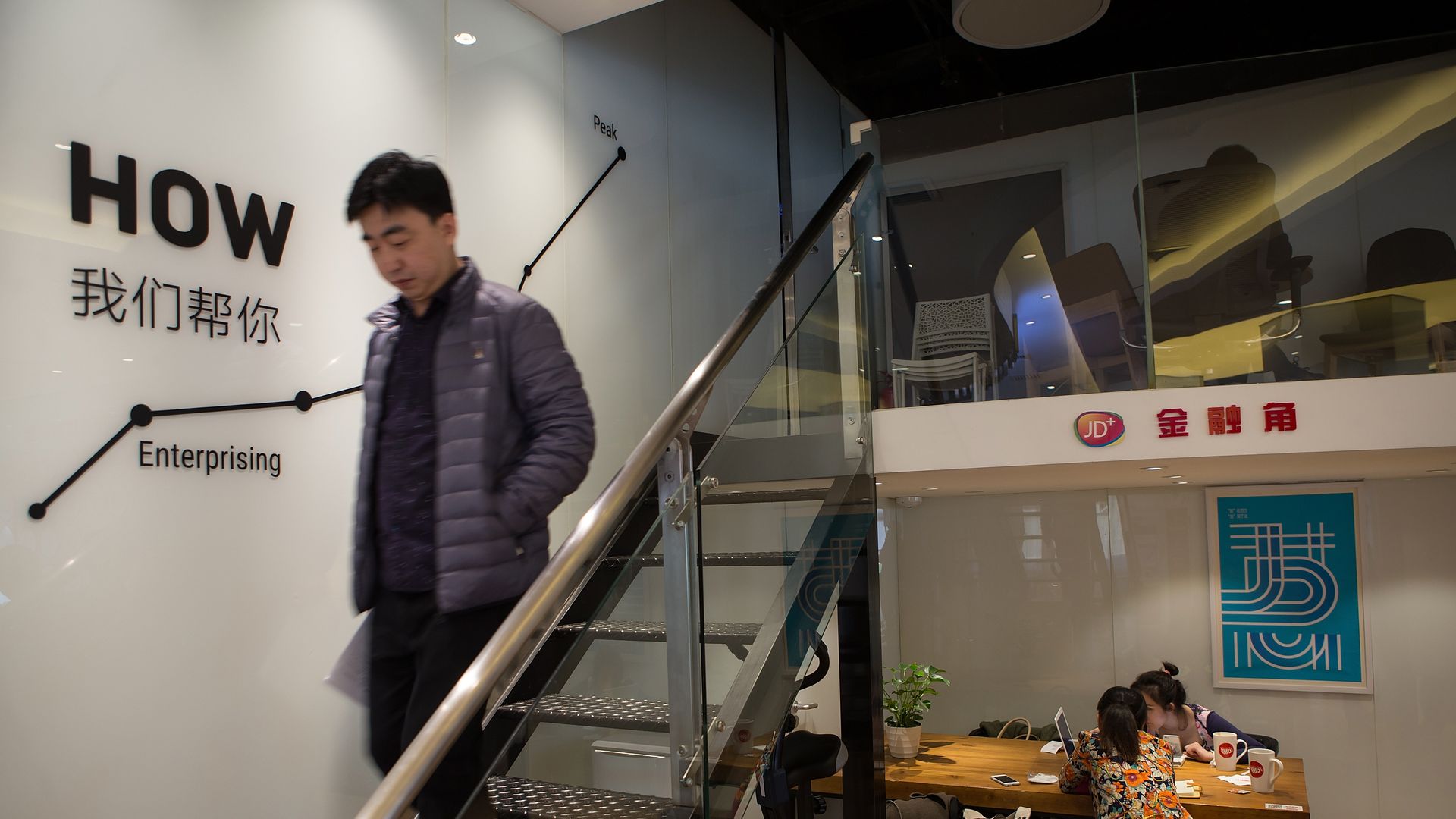 Silicon Valley is still king when it comes to startups, but Chinese cities like Beijing and Shanghai are quickly catching up — with Beijing reaching more than half of Silicon Valley's funding in 2018, according to new data from CB Insights.
Why it matters: China is a huge market, so it's not surprise its local startups are fast growing and raising buckets of capital. But the country's increasing ambitions to become a tech superpower is sure to boost this trend.
More from China:
Beijing startups raised more than half as much funding as Silicon Valley and twice as much as New York companies between January 2012 and May 2018.
Beijing is also home to 29 startups valued at more than $1 billion ("unicorns") behind the leader, which is Silicon Valley with 57. Shanghai has 11, behind New York City's 13.
Since 2012, Beijing has seen more than 30 exits valued at more than $100 million, including JD.com's IPO. Shanghai has had almost 20.
Since 2014, Beijing startups have raised 128 rounds of more than $100 million, and Shanghai companies have raised 58.
In 2012, Beijing startups raised about 30 first-time funding rounds, a number that grew to more than 250 in 2017.
Tel Aviv also emerged as a notable startup hub:
Tel Aviv has fewer exits valued at more than $100 million than other regions like Silicon Valley, NYC and Los Angeles, but a larger percentage (14%) of its total exits were of this magnitude between 2012 and 2017.
The city's startups also attract a lot of foreign capital: 71% of rounds included foreign money between 2012 and 2017, though this shouldn't be a surprise given its proximity to European investors.
Go deeper