Apple, Samsung settle their epic smartphone patent fight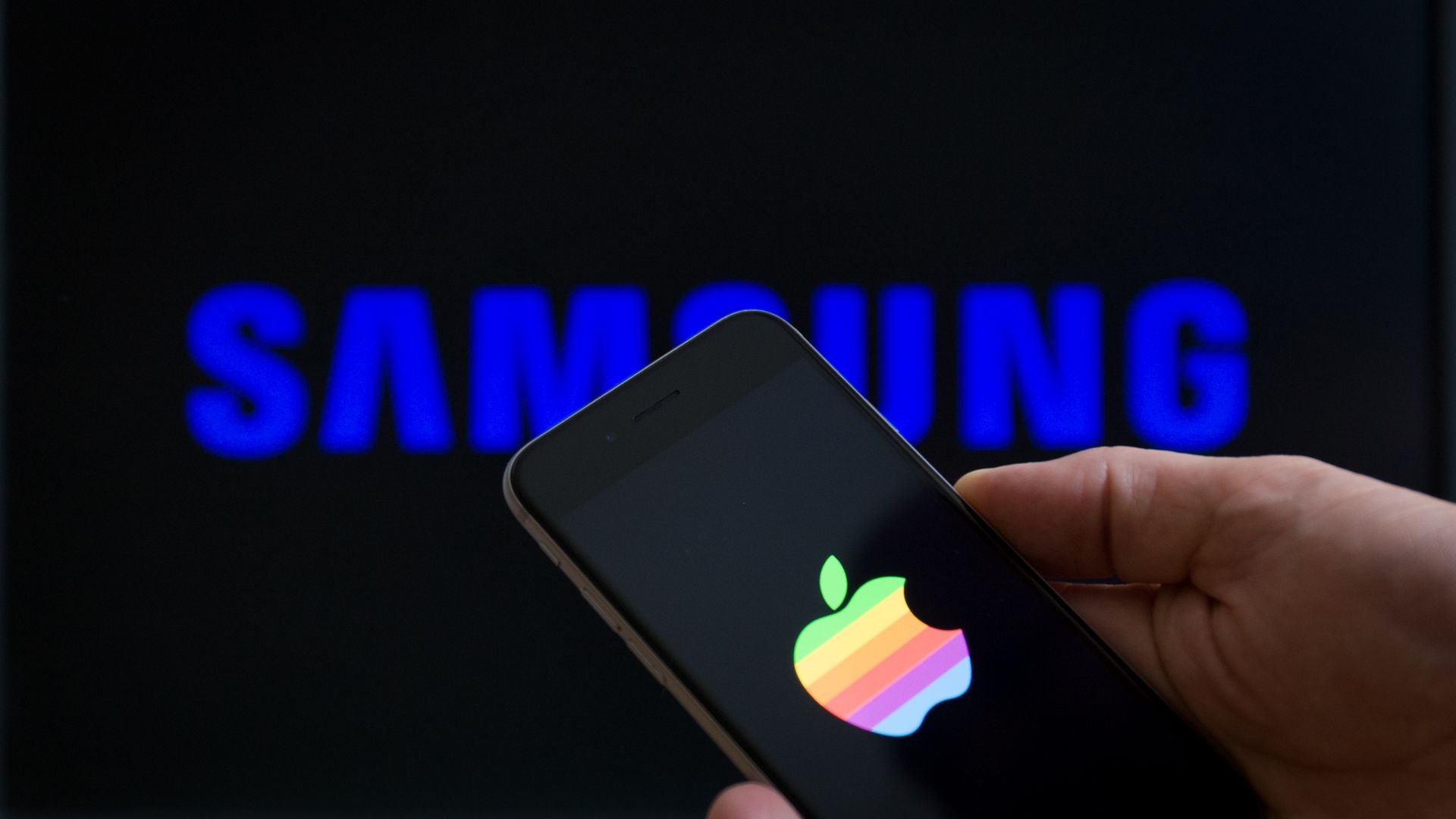 Apple and Samsung today settled their long-running dispute over smartphone patents.
Why it matters: The two sides began their fight in 2011, and it went as far as the Supreme Court. While the case has had less and less strategic importance in recent years, at one time it could have shifted the balance of the smartphone market.
The most recent round of the court fight ended in May with a jury awarding Apple $539 million. That suggests any settlement could involve a substantial payment from Samsung to Apple — but the court filing reporting the settlement did not disclose terms.
Our thought bubble: Axios' Ina Fried, who has covered this story from the beginning, notes that Apple really lost the case in the early days when it failed to get an injunction forcing Samsung to change its phone design. After that point, the fight was less about product or competition than over money, which neither company is hurting for.
Go deeper