The big picture: What Anthony Kennedy's retirement means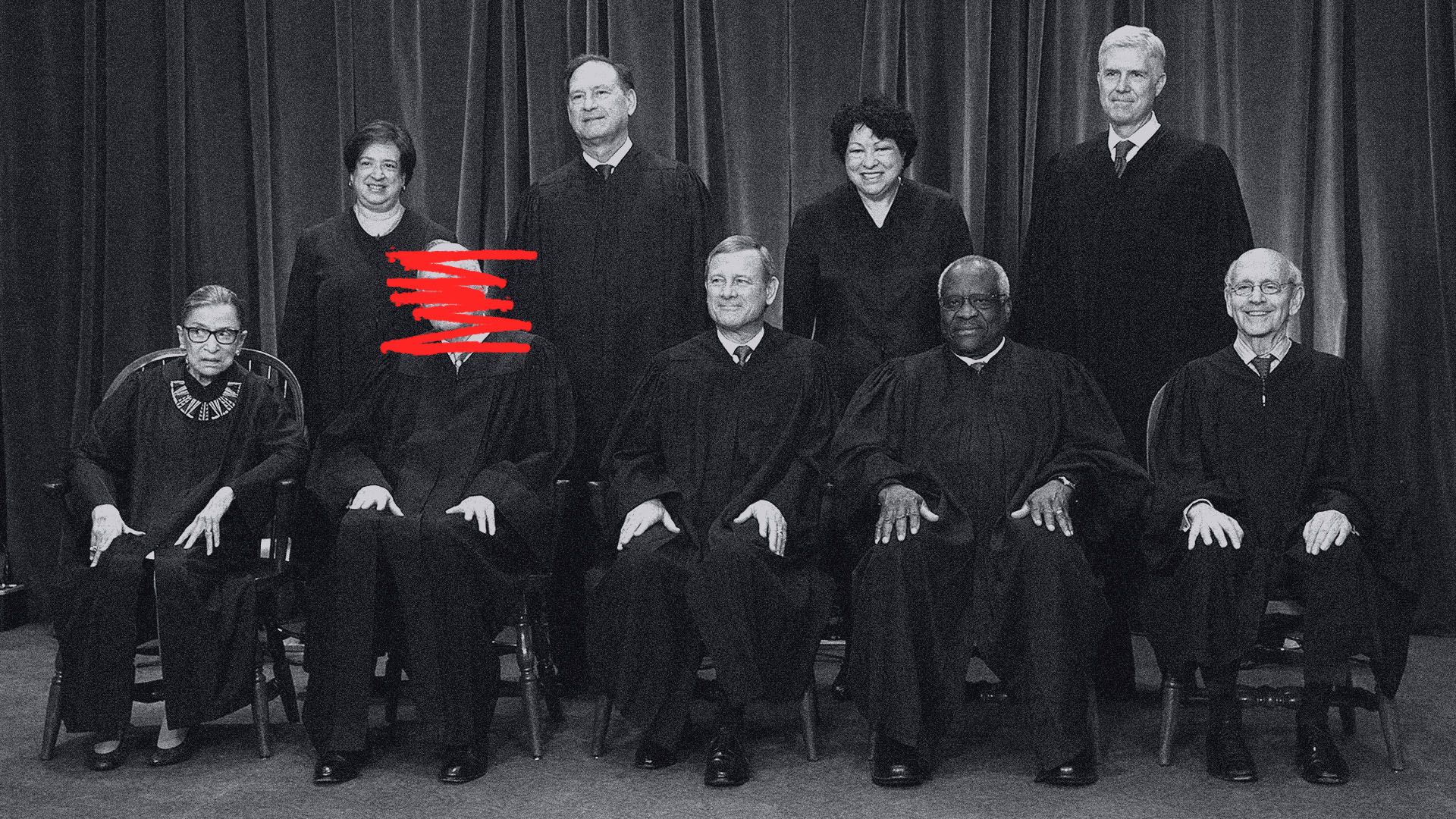 Anthony Kennedy's retirement has given Republicans a once-in-a-generation shot at reshaping the Supreme Court.
The big picture: Republicans already preserved a conservative seat by denying Merrick Garland a vote in 2016. Now they will likely be able to replace Kennedy's swing vote with a more reliable conservative, with immediate implications.
Abortion: Kennedy voted with the court's liberals to strike down some of the most aggressive efforts to limit women's access to abortion. A more conservative court likely would be far more open to curtailing Roe v. Wade.
LGBT rights: It's hard to imagine the court ever overturning Kennedy's historic 2015 decision on same-sex marriage. But it's very easy to imagine a broader range of carve-outs and exemptions for people like the Christian baker who refused to bake a cake for a same-sex wedding.
Criminal justice: Kennedy was skeptical of the death penalty in certain cases, and had recently suggested that solitary confinement is unconstitutional.
Between the lines: Sources close to the White House told Axios' Jonathan Swan that during the previous Supreme Court search Trump bonded with Thomas Hardiman, 52, and others in the White House were high on Raymond Kethledge, 51. And when Trump added Brett Kavanaugh, 53, to his list of possible choices last year, court watchers thought that was significant.
State of play:
The court's term starts in October, so Senate Majority Leader Mitch McConnell has more incentive to get someone in place by then.
Trump will "immediately begin" the selection process, he said today.
Democrats can't block it by themselves: Republicans hold 51 seats, and only need 50 votes.
Republicans to watch: Susan Collins and Lisa Murkowski, two generally pro-choice Republican senators.
Democrats to watch: Heidi Heitkamp of North Dakota, Joe Donnelly of Indiana and Joe Manchin of West Virginia all voted for Neil Gorsuch and are defending seats in states Trump won in 2016.
The Merrick Garland precedent: Chuck Schumer wants to wait until after the election, citing 2016. Republicans say no thanks, arguing the precedent only applies to presidential election years.
The bottom line: Trump has privately predicted he'll get four justices appointed in his first term. Ruth Bader Ginsburg is 85, Stephen Breyer is 79, Clarence Thomas is 70 and Samuel Alito is 68.
Go deeper:
Go deeper