Chevron and Exxon CEOs take aim at Trump's trade policies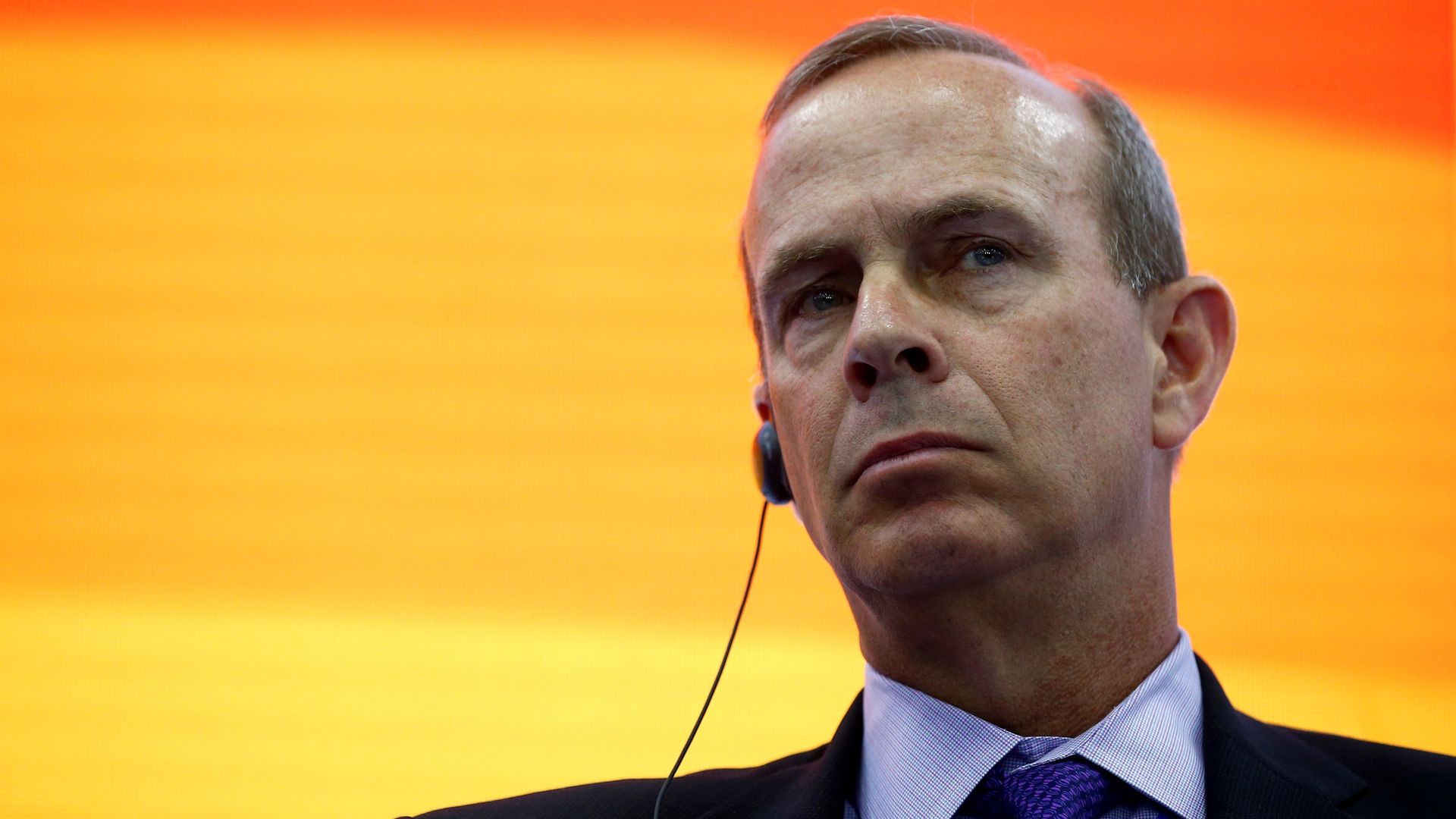 Speaking at the World Gas Conference Tuesday morning, Chevron CEO Michael Wirth said that President Trump's trade policies could be a "drag" on his company and Exxon CEO Darren Woods added that NAFTA has largely benefited the energy industry.
Why it matters: Big energy companies can have significant impacts on policy — and with Trump's burgeoning trade war and Energy Secretary Rick Perry pushing bailouts for coal and nuclear plants, their allegiances could begin to shift. However, these companies usually stay out of lobbying when they can. For example despite plenty of buzz about their support for a carbon tax, they've thus far avoided directly lobbying for it in Congress.
Go deeper