Trump's domestic gridlock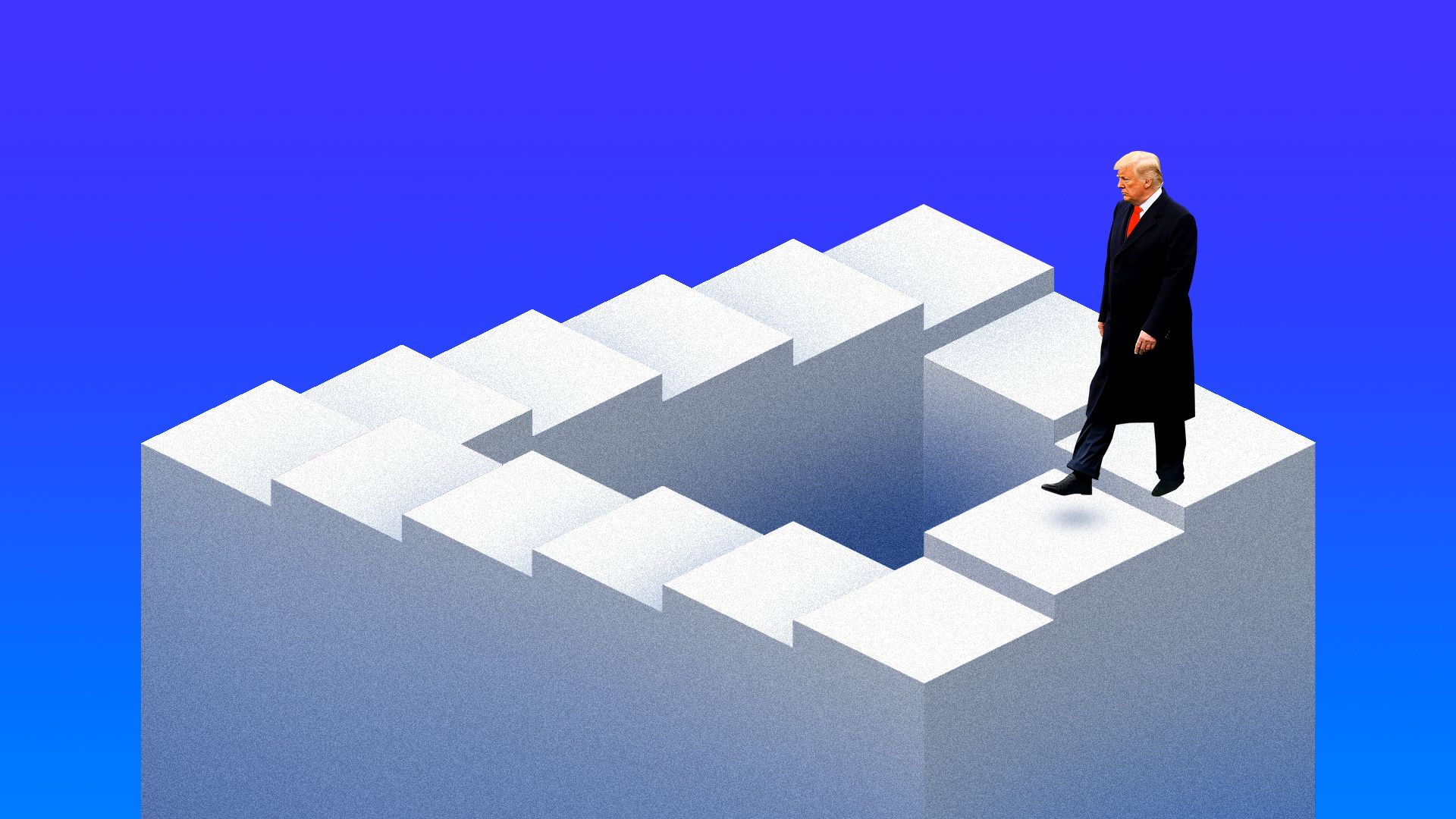 For President Trump's first term, the domestic agenda appears to be all but over. Congress has little chance of doing anything notable before the election, beyond confirming judges.
Why it matters: Whichever party ekes out a House win in November, the margin will likely be narrow. When we game out 2019 scenarios with administration officials, a number of them assume Republicans will lose the House. So Washington is gridlocked until at least January 2021 — meaning that this is it for signature legislation in Trump's first term.
The idea of Trump shifting into bipartisan mode post-election seems unimaginable. He has chosen a strategy of hot partisan warfare that looks impossible to cool. 
If Democrats win the House, it's two years of subpoenas and impeachment talk.
The biggest domestic accomplishment, tax reform, is behind him.
So Trump — frustrated with a hopelessly dysfunctional Congress and unable to understand why Senate Majority Leader Mitch McConnell (R-Ky.) doesn't get rid of the legislative filibuster — is turning away from Capitol Hill and towards unilateral actions and foreign affairs.
He has grown obsessed with executive orders, constantly hounding staff for ways to fix things like the border crisis without Congress. But there are strict limits on what any president can do alone. 
Most of his attention is going to North Korea, China, Iran, a multi-front trade war, the tense relationship with European allies and the looming presence of Russia.
Be smart: Trump wants to make his mark on world affairs — and he's doing so, unbound by history or basic rules of diplomacy. At home, it'll likely be all talk for years to come.
Go deeper