Schumer: Travel ban "does not make us any safer"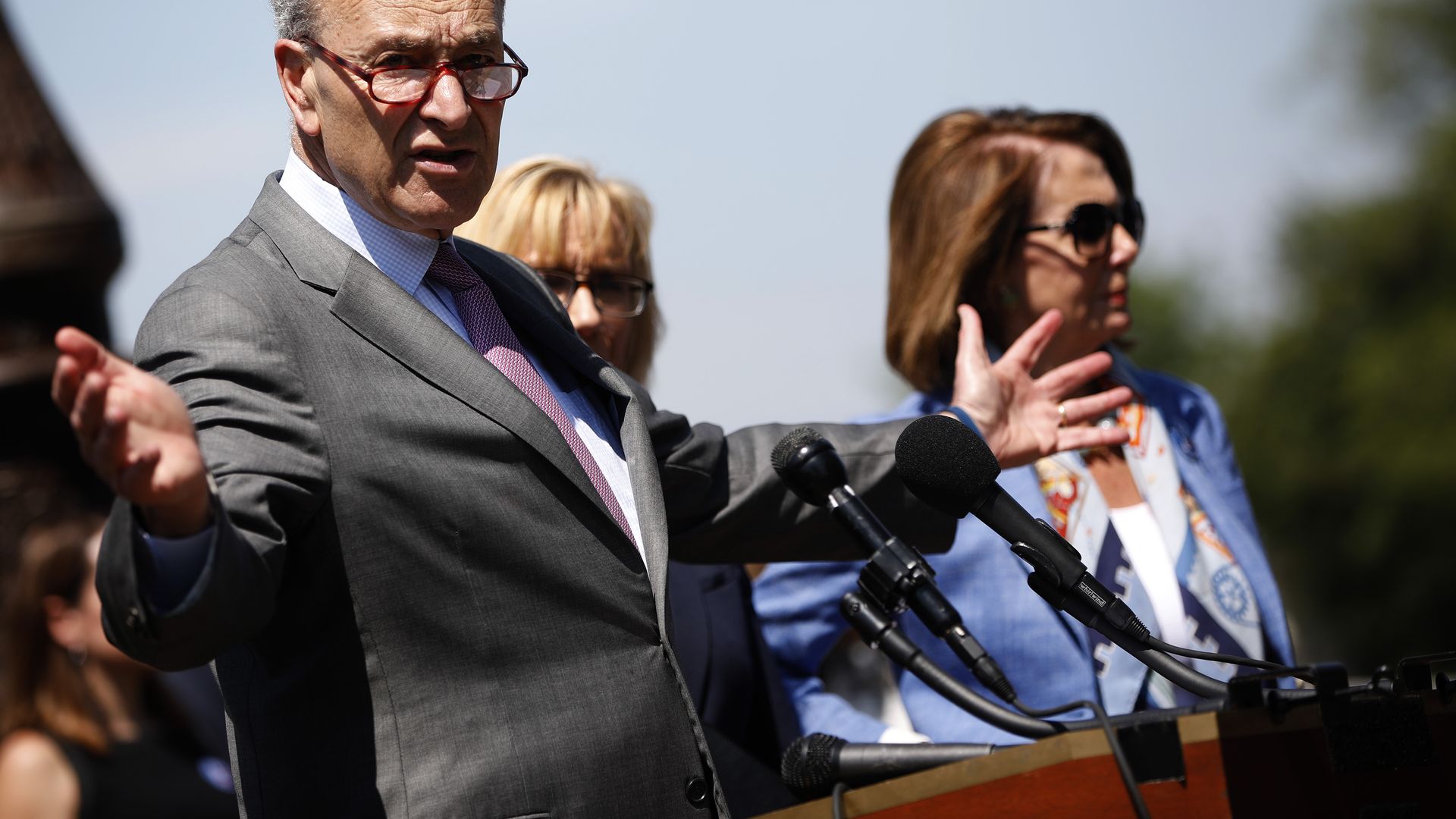 The Supreme Court's decision to uphold President Trump's travel ban "does not make us any safer," the Senate's top Democrat Chuck Schumer told reporters today.
The big picture: Trump's seven country travel ban was upheld by the Supreme Court on Tuesday with a 5-4 vote with some judges split between defending the policy and others saying it was essentially a ban on Muslims from the included countries.
Highlights: Schumer also condemned Trump's policies on immigration, including his zero tolerance policy, and called the president out for attempting to abolish the pre-existing condition clause in the Affordable Care Act.
On the ACA: Schumer said Trump is breaking "a campaign promise" to the American people by attempting to repeal the ACA through the removal of the pre-existing conditions clause.

Removing the pre-existing conditions clause is arguably the "cruelest act" the president has committed, he said.

On family separation policy: "I'm always glad when people are talking," Schumer said, but the president "could fix the issue on his own."
Go deeper