18 states sue Trump administration over family separation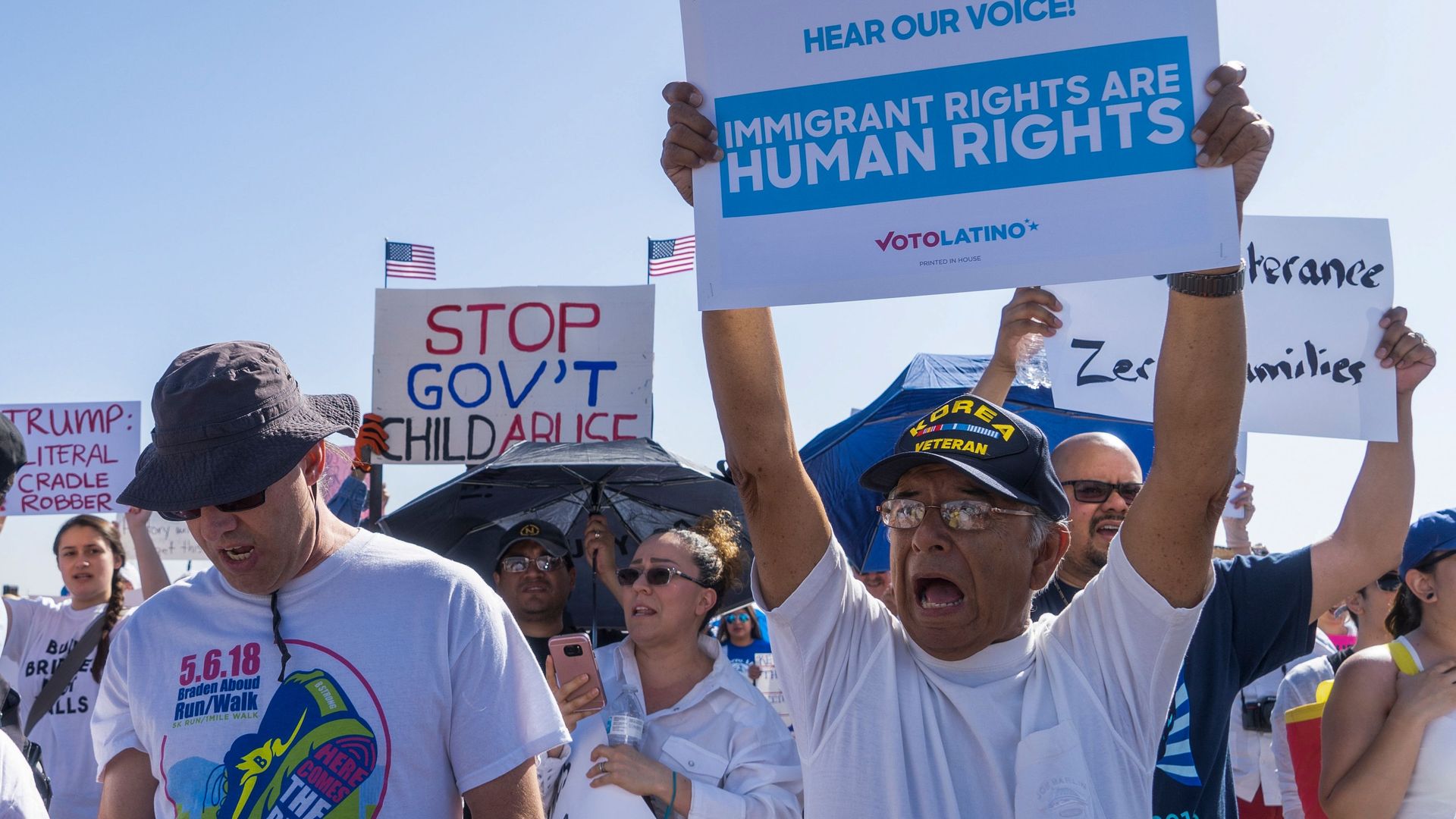 18 state attorneys general filed a joint lawsuit Tuesday challenging the constitutionality of the Trump administration's family separation policy and calling for the reunification of the migrant families who were affected.
The details: The multi-state suit was filed by Washington, California, Maryland, Oregon, New Mexico, New Jersey, Iowa, Illinois, Minnesota, Rhode Island, New York, Vermont, North Carolina, and Delaware; the Commonwealths of Massachusetts, Pennsylvania, and Virginia; and the District of Columbia (collectively, the states).
The backdrop: Trump signed an executive order last week aimed at ending the practice that prosecutes adults crossing the border illegally.
Yes, but: There are a still a lot of unanswered questions, despite the order — like what will happen to families that have already been separated.
What the suit says: It accuses the administration of denying migrants — many of whom are fleeing violence in Central America — due process and their right to seek asylum. The states also argue that Trump's order is riddled with caveats, which create uncertainty in respect to its effectiveness.
Go deeper