Big Tech's upside from the Supreme Court Amex ruling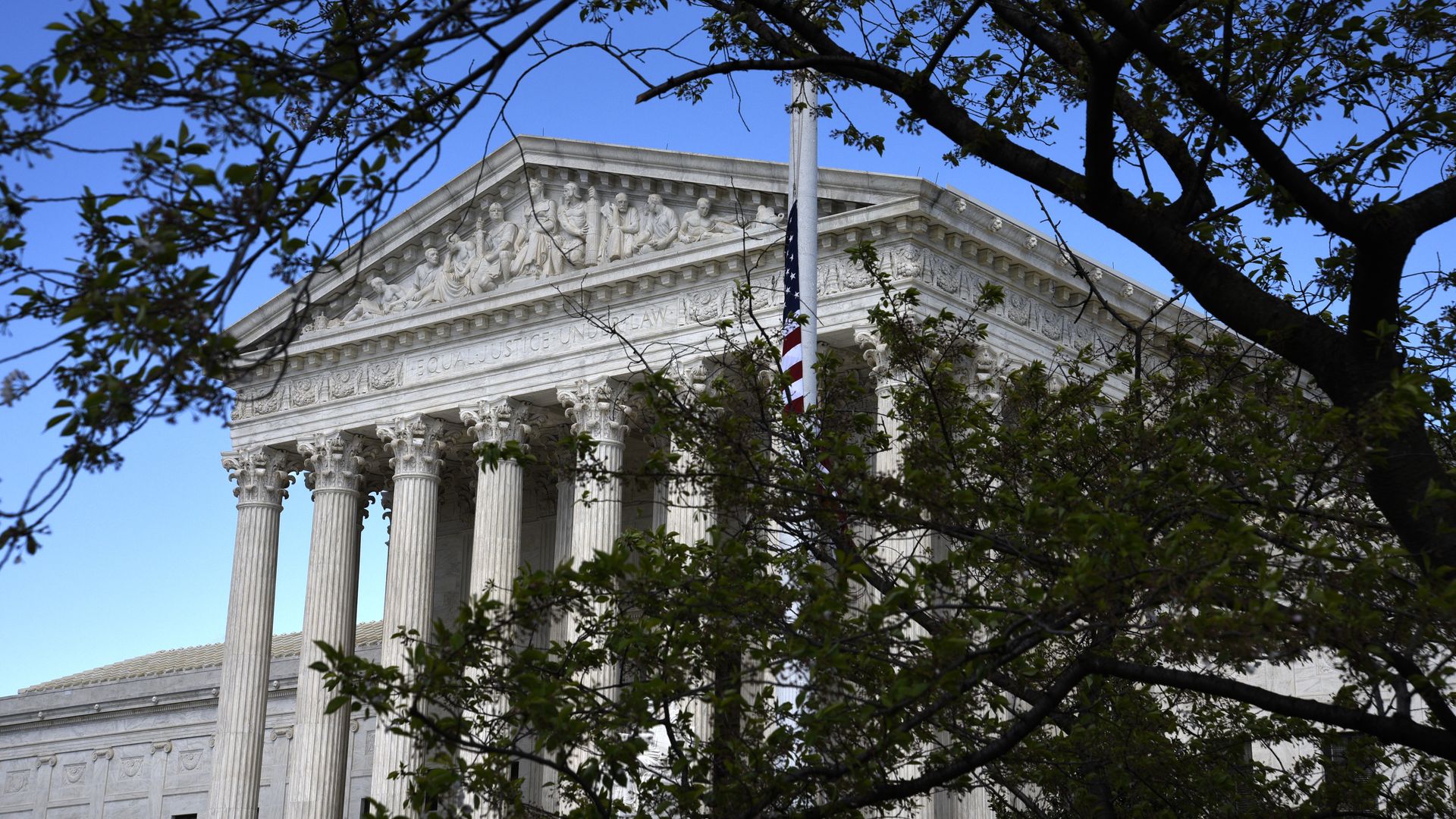 The Supreme Court upheld Monday a lower court ruling that American Express didn't violate federal antitrust laws when it told retailers that took Amex that they couldn't encourage customers to use cards, like Discover, that charge merchants lower fees.
Why it matters: Today's decision may give the tech giants more ammunition to argue against the growing number of critics who believe their power is an competitive concern. Amazon, Facebook, Google and Uber — like American Express — run two-sided markets. The court said, effectively, that antitrust cases against two-sided market companies should sometimes have to consider both sides.
The setup: American Express is considered a two-sided market because it charges fees to both the consumers who use its cards and the merchants who accept them. The federal government, as well as 17 states, sued the company over provisions in its deals with merchants that made it impossible for those stores to push customers to use cards that charged retailers lower fees.
An initial ruling against the company was overturned on appeal, and the case ended up at the Supreme Court.
Details:
Justice Clarence Thomas said in the court's majority opinion that, in the case of higher merchant fees demanded by American Express, evidence "of a price increase on one side of a two-sided transaction platform cannot by itself demonstrate an anticompetitive exercise of market power," and the government hadn't proved the case.
The court's liberal justices dissented from that line of reasoning.
The big picture: This could be good news for many of Silicon Valley's giants.
A trade group whose members include Google, Facebook and Amazon supported argued it was important to consider both sides of a two-sided market, which the court ultimately did.
Tech's antitrust critics worried that a ruling like the one handed down on Monday could help the large platform companies fend off legal challenges to their dominance.
"SCOTUS just immunized tech platforms from effective antitrust scrutiny," tweeted Lina Khan, the Director of Legal Policy at the Open Markets Institute, which supporters harsher enforcement of antitrust law.
But but but: Thomas did say that not all cases involving companies that run two-sided markets should assess both sides. He said that that type of scrutiny should be applied to firms that "facilitate a single, simultaneous transaction between participants."
Go deeper