Go deeper: Sharing a name with a restaurant at the center of a viral controversy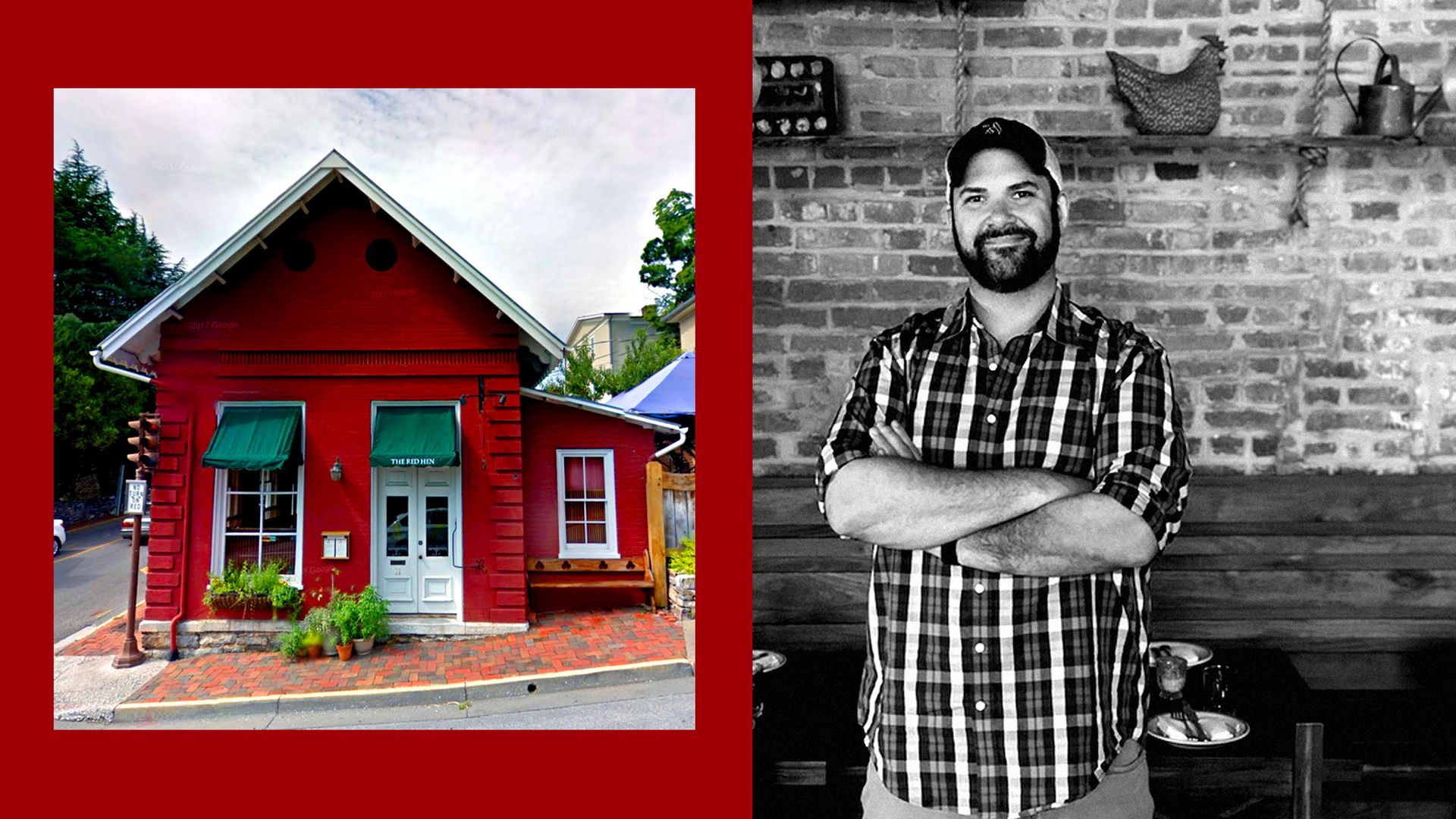 The Red Hen, a popular D.C. restaurant, has learned the hard way that sharing a name with a restaurant at the center of a viral story can be "truly insane."
The big picture: The restaurant was mistaken for the Red Hen in Lexington, Va., which asked White House Press Secretary Sarah Sanders to leave on Friday. In a testament to the power of social media and how quickly misinformation can spread, owner and chef Michael Friedman's restaurant has fielded a barrage of threats and attacks.
What's happening: The Red Hen in D.C. was egged on Sunday night — "Kind of ironic, that the Hen gets egged," Friedman told Axios; it's been dragged on social media and Yelp; he has received death threats, and threats of burning the building down.
Friedman and his staff have worked hard to maintain a spirit of inclusion, he told Axios: "Whoever walks through that door, no matter what their age, their gender, their sexual orientation, their political affiliation, we treat everybody with the same level of high hospitality, dignity, and respect that they deserve. That's something that we've preached since day one."
He said he hasn't heard from Sanders yet, but expects to.
Friedman isn't the only one taking heat:
A New Jersey restaurant, also named The Red Hen, said on their Facebook page: "We are an independent, family owned business who happens to share the same name. Kindly check your facts before you erroneously defame an innocent business on Facebook in an attempt to destroy their business."
Tobi Harper, Deputy Director of Red Hen Press — a non-profit Los Angeles-based publishing house — told Axios on Monday: "We came into the office this morning to find eight voicemails on various departments' phones, ranging from polite discontent to rage fueled yelling. Considering how these customers googled us, missed the fact that we're a publisher, and then listened to our voicemail to be routed to departments such as 'editorial' and 'media,' it would be funnier if it wasn't so alarming."
A major concern for Friedman is that this could escalate to a more dangerous situation, similar to that of "Pizzagate."
The bottom line: Misinformation spreads like wildfire in this age of social media — and "safe soap boxes," according to Friedman — and it's leading to people incorrectly targeting private citizens and businesses.
"Red Hen is my baby, it always has been and always will be; I continue to love this restaurant and in the face of adversity on days like today, I love it even more."
— Friedman, to Axios
Go deeper:
Go deeper