Harley-Davidson moving some production from U.S. after EU tariffs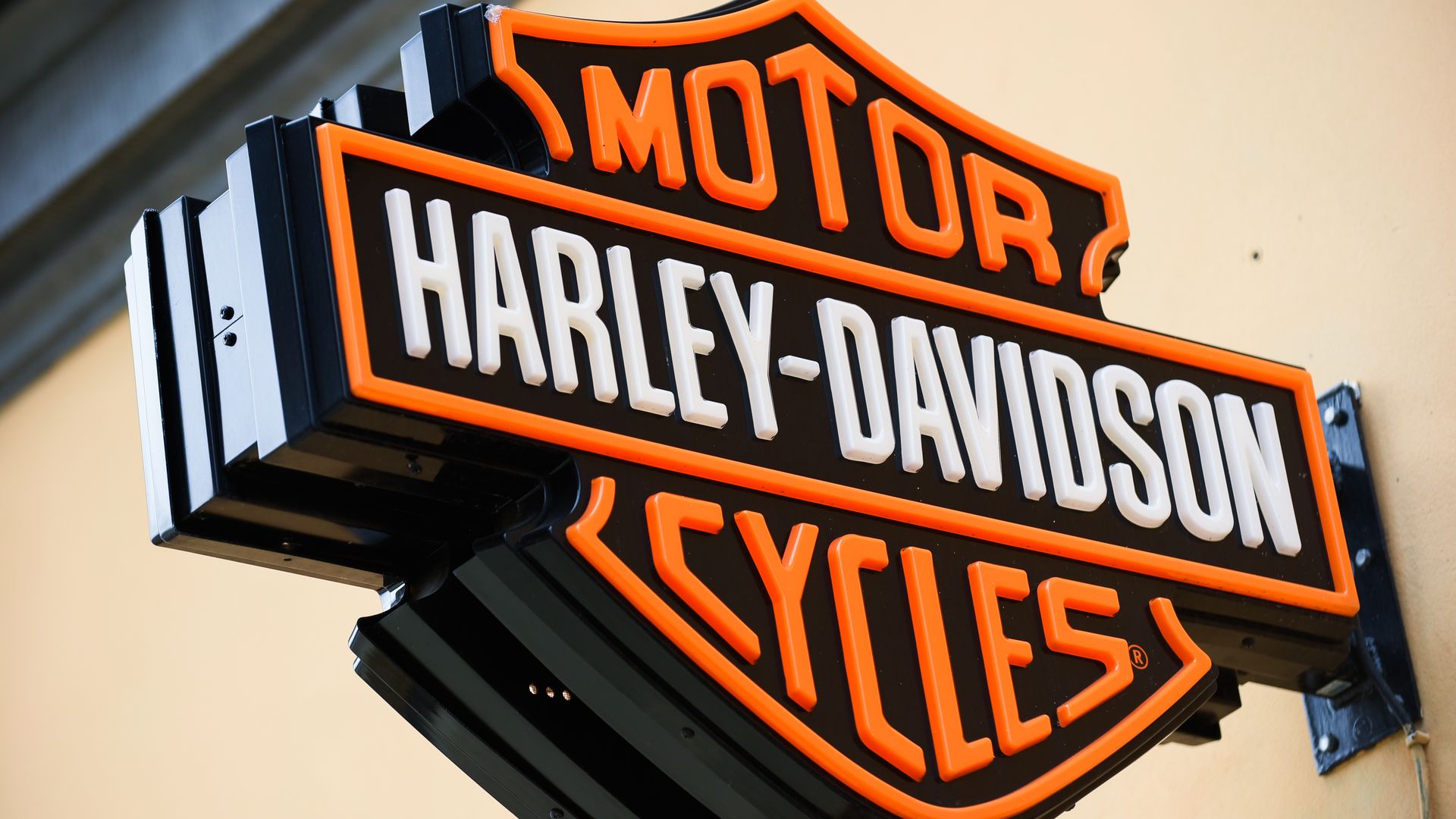 Harley-Davidson is set to move some of its motorcycle production out of the United States as a result of President Trump's burgeoning trade war with the European Union, reports Bloomberg.
The details: The EU's tariffs on Harleys will raise their prices by about $2,200, but, according to an SEC regulatory filing, the company plans to eat the $90 million to $100 million increase itself rather than pass costs along to customers.
The backdrop: Harley-Davidson's European business has been booming in recent months and, in its SEC filing, said that moving more production overseas is "the only sustainable option to make its motorcycles accessible to customers in the EU and maintain a viable business in Europe." Its European marketshare increased by 1.3 points to 10.4% last year and the company increased its sales by 6.8% since last year's first quarter, per Yahoo.
Go deeper: Read the entire SEC filing here.
Go deeper