Dow tumbles 328 points amid trade war fears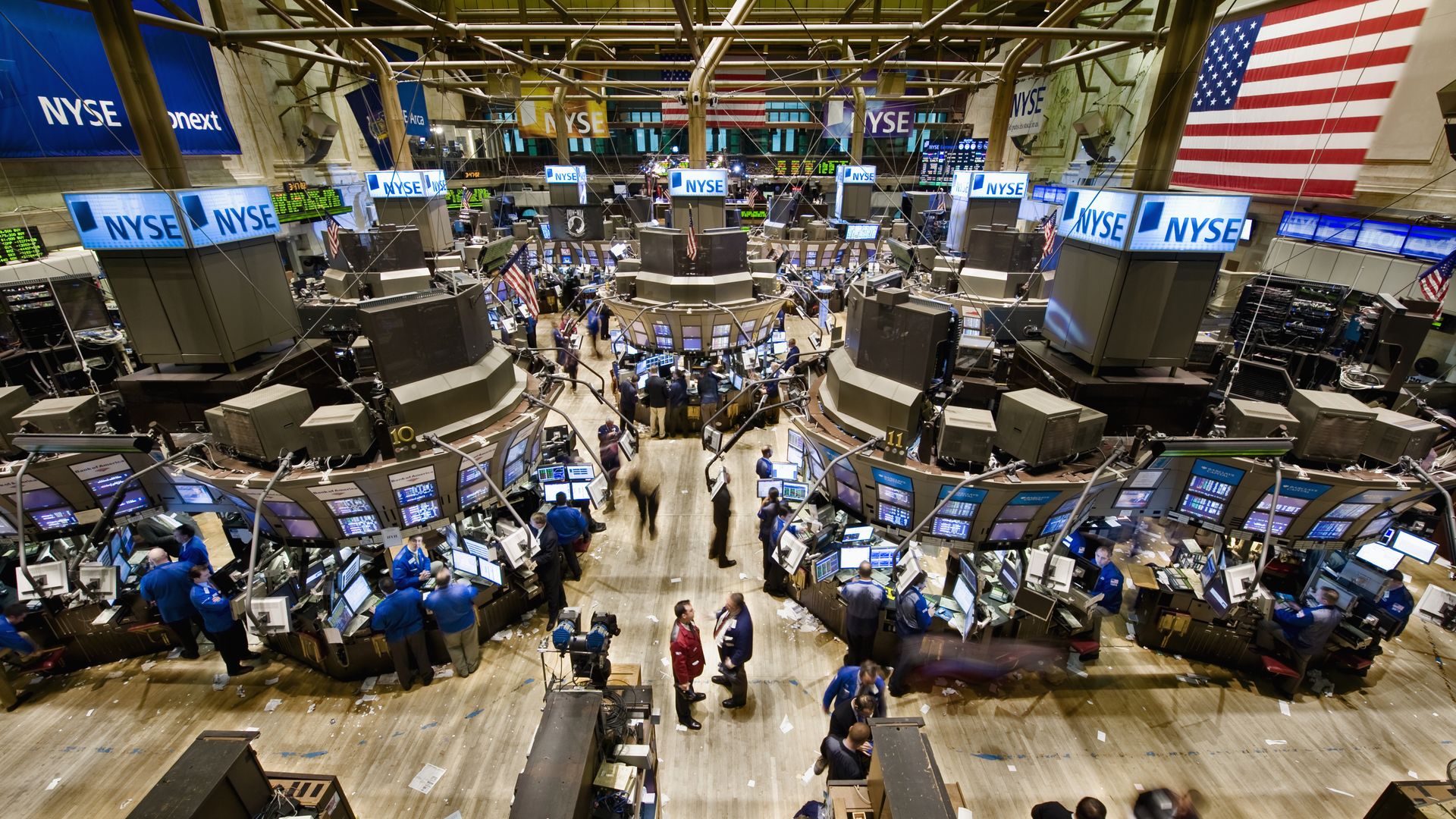 The Dow closed down 328 points Monday, following news that President Trump plans to further crack down on Chinese investment in major U.S. tech companies by blocking additional technology exports to Beijing.
Yes, but: Trump's trade adviser Peter Navarro told CNBC that the market overreacted to the news, adding: "There's no plans to impose investment restrictions on any countries that are interfering in any way with our country. This is not the plan."
By the numbers, per WSJ: "[The Dow] lost as many as 497 points before paring declines to trade down 412 points, or 1.7%, at 24169. The S&P 500 fell 1.7%, while the tech-heavy Nasdaq Composite lost 2.5%, heading toward its biggest one-day decline since March."
The backdrop: Treasury Secretary Steven Mnuchin, on Twitter, characterized published reports about the crackdown as "fake news," and said that restrictions will apply to other countries, too. Meanwhile, Chinese President Xi Jinping told American and European multinational chief executives that Beijing will "punch back," at the U.S. for its latest actions.
Go deeper