Between the lines: China fires back at U.S. on the opioid crisis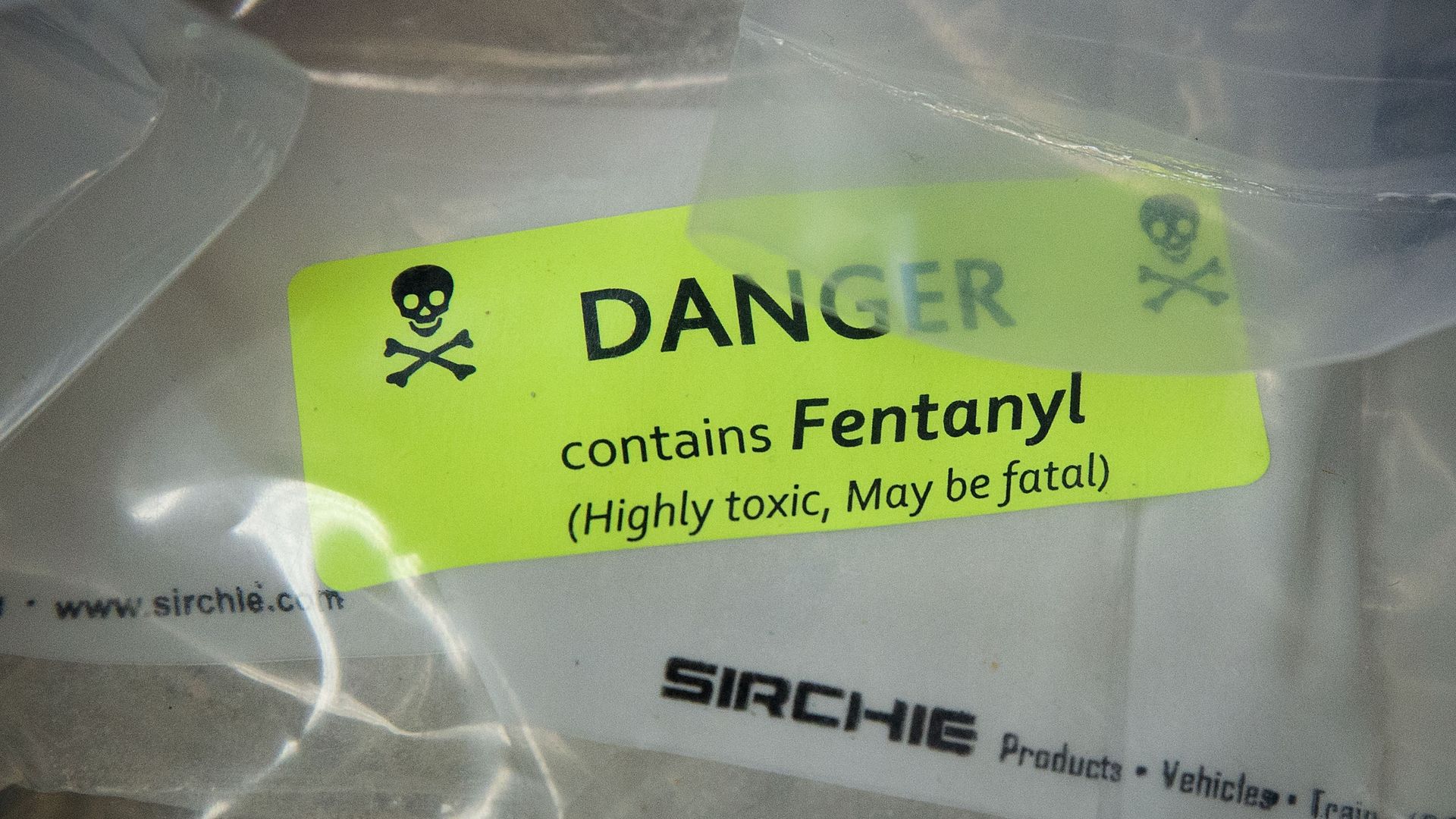 Liu Yuejin, the deputy chief of China's National Narcotics Control Commission, said on Monday that the United States should look at domestic factors for its opioid crisis instead of blaming China, per CNN.
The big picture: Both Congress and President Trump have blamed Chinese suppliers for fueling the ongoing opioid crisis in the U.S., claiming that users are able to easily buy drugs like fentanyl online and receive them via mail, per The New York Times.
During Trump's visit to China in November, he told Chinese President Xi Jinping that he wanted to stop the "flood of cheap and deadly" fentanyl "manufactured in China."
The other side: China has cracked down on drugs bound for the U.S. at its borders, Liu said. China has 138 new psychoactive substances, including 23 fentanyl analogues, listed as controlled substances even though there is no widespread abuse of these drugs in the country.
"It's common knowledge that most new psychoactive substances have been designed in laboratories in the United States and Europe, and their deep-processing and consumption also mostly take place there,"  Liu added.
Liu also called on the U.S. to reduce its domestic demand and consumption of opioids.
Despite its dismissal of Trump's concerns, China still wants a joint effort with the U.S. to reduce drugs in circulation — regardless of the trade tensions, per Liu.
Yes, but: Congress released a report in January that revealed vulnerabilities in the international mail system that Chinese drug traffickers often exploit.
Nearly $800 million worth of fentanyl pills were illegally sold to customers in the U.S. over two years by Chinese distributors, according to The New York Times.
Go deeper:
Go deeper