Erdogan reelected as Turkey's president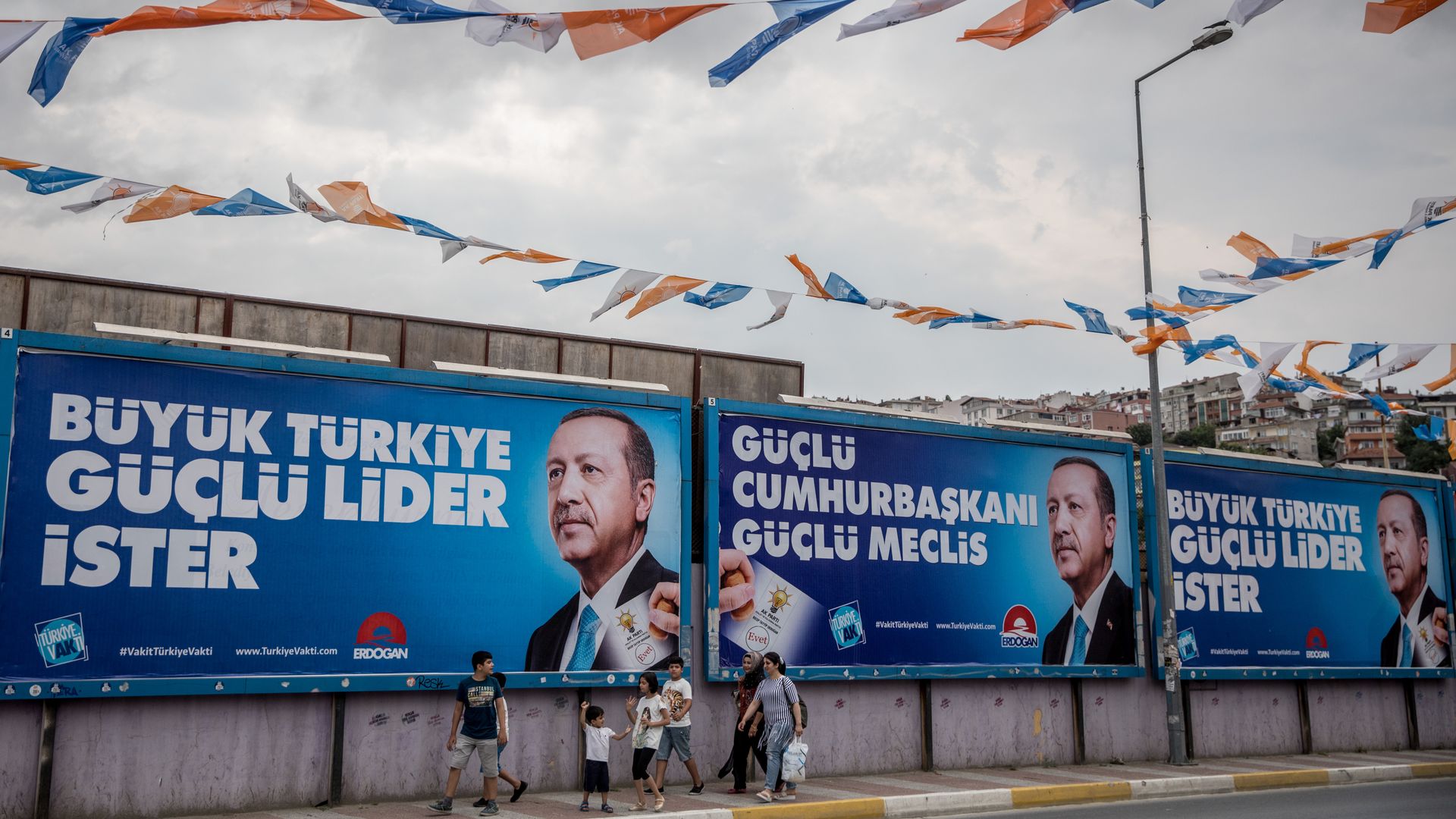 Turkey's electoral board said that incumbent Turkish President Recep Tayyip Erdogan has won reelection with 97.7% of the vote counted, avoiding a potential runoff against his secularist opponent Muharrem Ince, per the AP. He had previously claimed victory earlier in the evening as returns showed him with a commanding lead.
Why it matters: The election — moved up by Erdogan by more than a year — is the first that will elect a president to a revamped office with newly-concentrated, sweeping powers that could shape the country's future after an Erdogan-led referendum to decide the issue was successful last year.
Go deeper