House Republicans eye new child separation law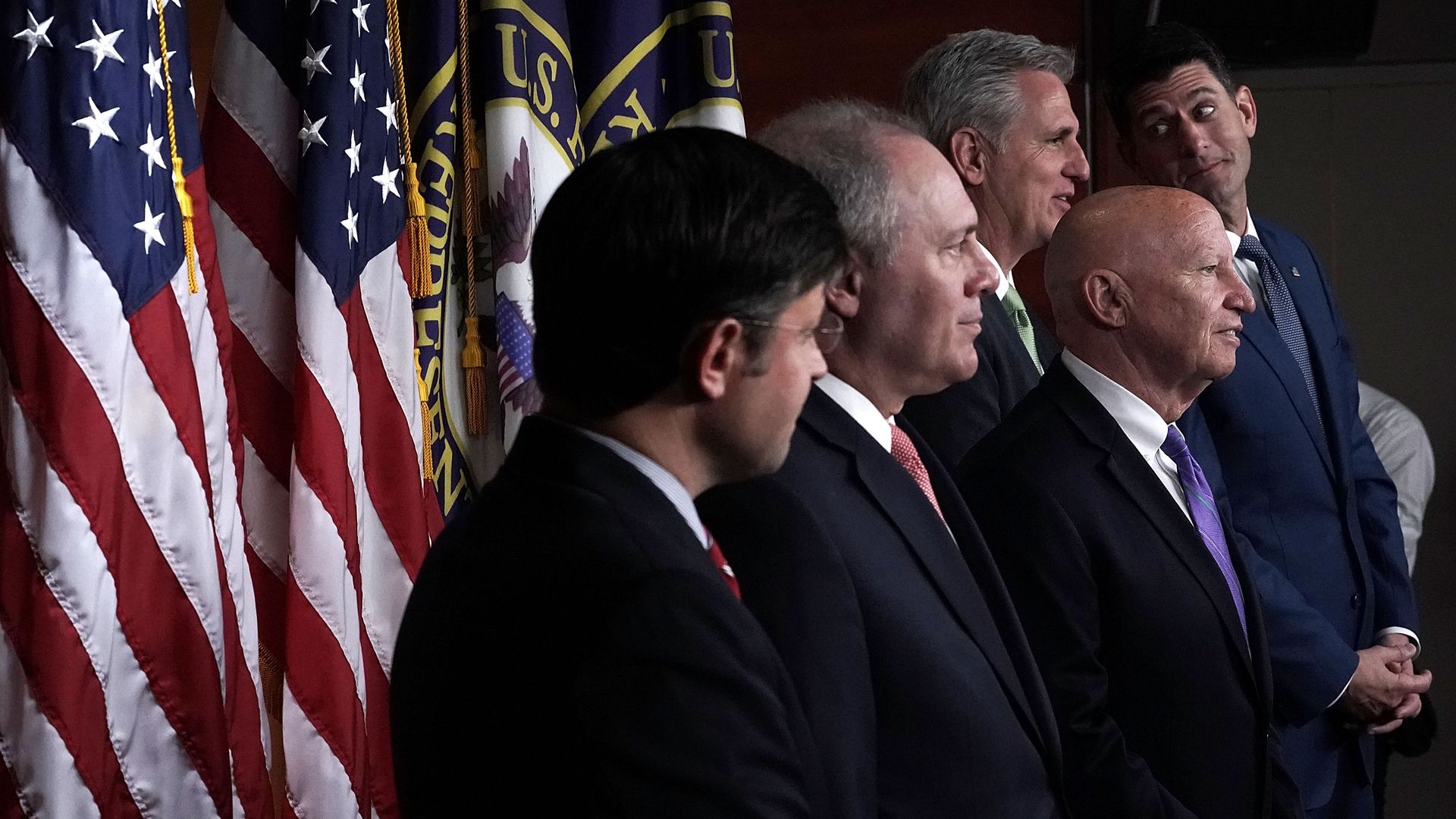 House Republicans are planning to vote on a narrow bill this week that they say would end the separation of children from their parents at the border, two sources with knowledge of the confidential conversations tell me. The National Journal's Daniel Newhauser was the first to report this new development.
The details: According to my sources, the bill would overrule the Flores settlement — the law that requires releasing children from detention after 20 days, thereby separating them from their parents.
The standalone bill would also likely provide for more judges and more detention beds, according to a source familiar with the planning.
A senior GOP source involved cautions: "We are discussing but no decisions have been made and there is no agreed upon plan yet."
Between the lines: House Republican leaders know they've got no chance of passing their immigration "compromise" bill, which would provide more money for border security, seek to end family separations and legalize some young illegal immigrants known as Dreamers.
But senior GOP sources tell me members have been rattled by the relentless imagery of children being separated from their parents at the border, as a result of the Trump administration's "zero tolerance" policy of prosecuting all illegal immigrants crossing the border.
Senior aides tell me Republican leaders are probably going to push ahead with the compromise vote, knowing it will fail and knowing the president has already dismissed their efforts as futile on Twitter.
Republican leaders promised these immigration votes to appease moderate Republicans who were threatening to team up with Democrats to pass a more liberal immigration bill.
The bottom line: A senior GOP House source summed up the dynamic: "While leaders were supportive of both bills, there was never an expectation that either bill would be able to pass. ... We expressly never pledged passage, just the process and effort."
Go deeper