Go deeper: The challenge of reuniting immigrant families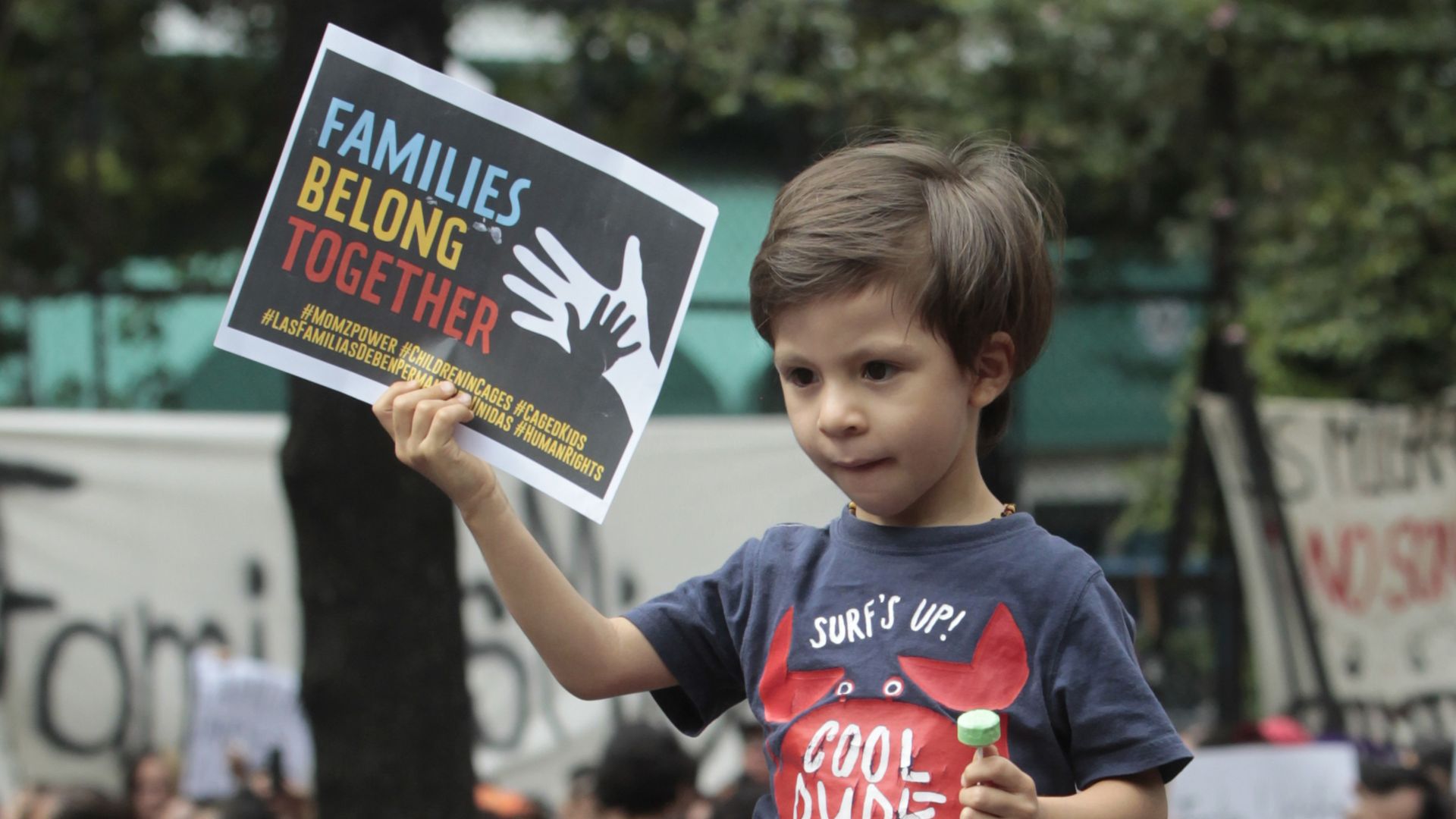 President Trump said on Twitter Saturday morning that his administration is doing "a much better job" when dealing with children at the border than the Obama administration.
The big picture: While it's been reported that hundreds of children are being reunited with their families, there still doesn't seem to be an established process for doing so after Trump's executive order earlier this week failed to address the issue.
What's happening
Around 500 children that were separated have been reunited with their families since May, the Associated Press reported and CBS confirmed.
Some parents are opting to be deported without their children, an Immigration and Customs Enforcement (ICE) official told lawmakers, according to CNN, "so the children can go through the immigration system."
Many children have been relocated to "far-flung shelters and foster homes nationwide," per CNN, often making it difficult to find them and reunite them with their families.
What comes next
Per the AP, ICE and the Department of Health and Human Services "are working to set up a centralized reunification process" in Texas.
With 500 children reunited, that could leave around 1,800 kids still in federal custody as there was a reported 2,300 children separated from their families.
The House pushed back a vote on its compromise immigration bill until next week. Per Axios' Stef Kight, it's unlikely to pass — and its failure would close another door to allowing Homeland Security to keep migrant families together in detention longer than 20 days.
A former DHS official and ABC News consultant, John Cohen, warned that "zero-tolerance policies" can overwhelm the criminal justice system, as resources will be allocated to handling illegal border crossings and not on "more serious issues in communities," and facilities will overflow with people.
Go deeper