100,000 take to London's streets to demand second Brexit vote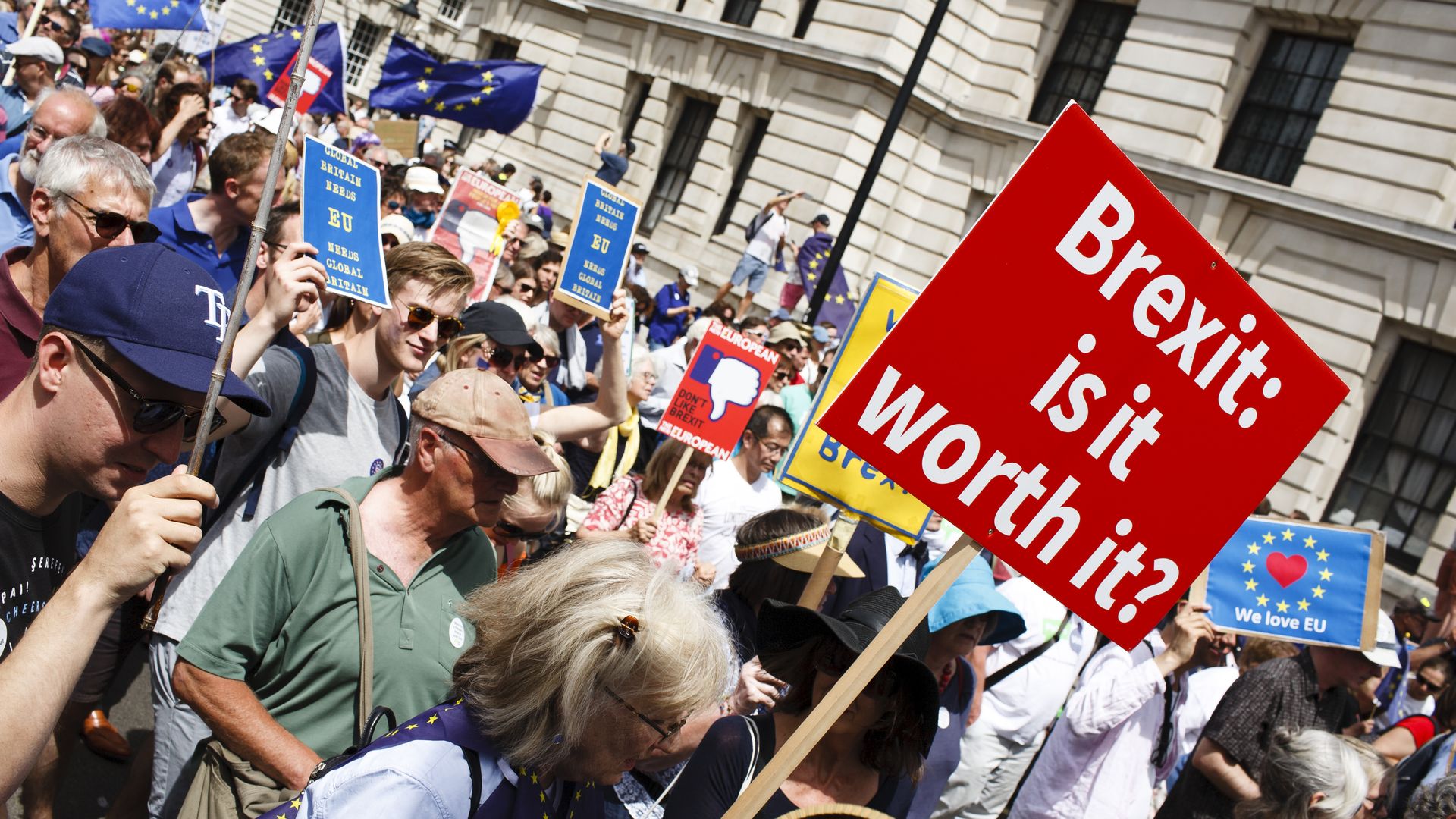 Two years after the vote for Brexit and with no certainty on what a final deal might look like, 100,000 pro-European Union protestors took to the streets of central London to demand another vote on the final terms of Brexit, Reuters reports.
The details: The "People's Vote" campaign demands a public ballot so people "can decide if a decision that will affect our lives for generations makes the country better or worse off." A Survation poll this week shows that a majority of Britons would now vote to remain in the U.K. — and 48% of respondents said they supported a second referendum on the final Brexit deal with just 25% opposed.
Go deeper