Trump's immigration counter-programming features "Angel Families"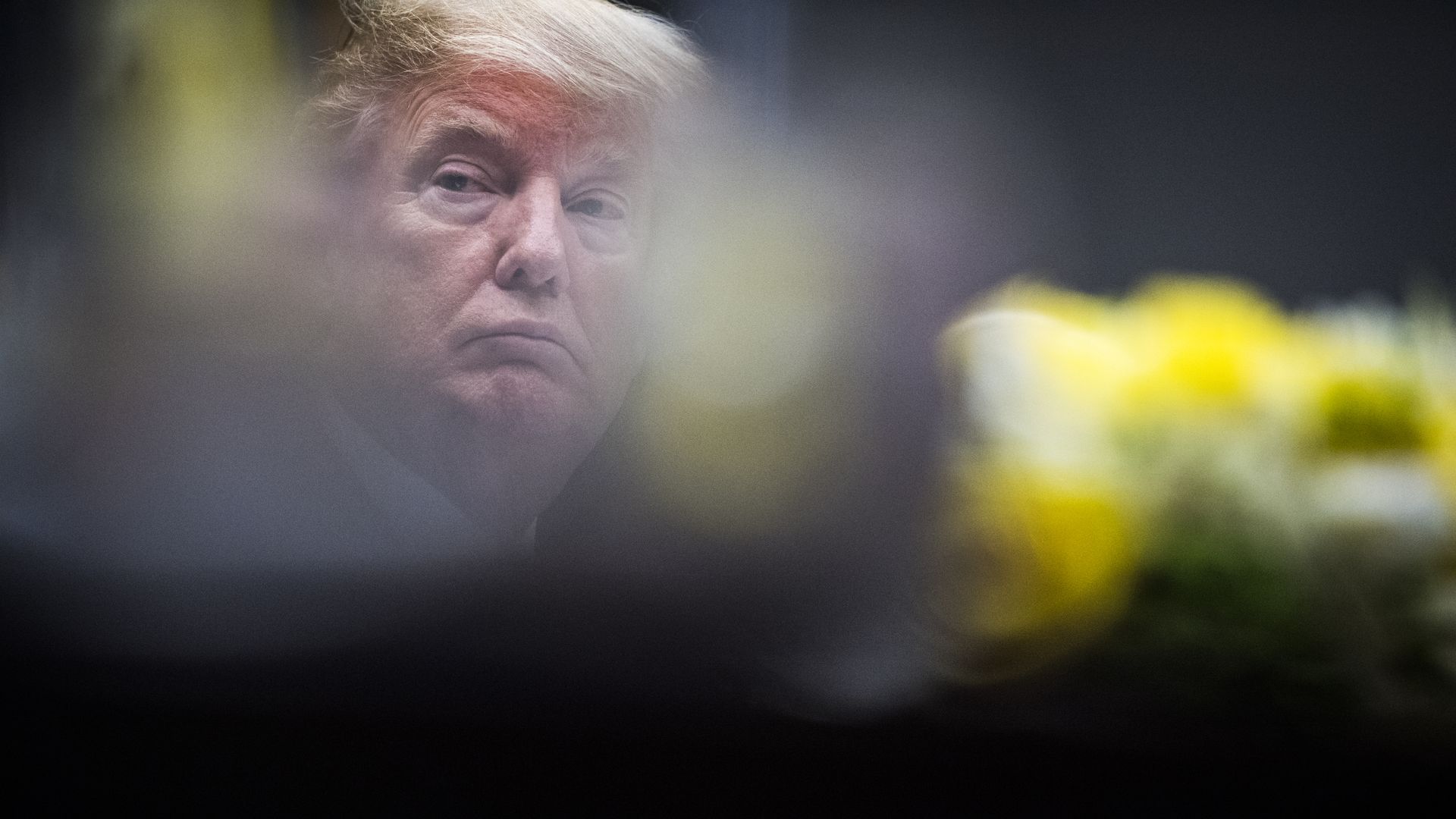 President Trump and Vice President Mike Pence held an impassioned event on Friday with "Angel Families" — people whose children have been killed by undocumented immigrants — amid the controversy surrounding the administration over its "zero-tolerance" policy.
The big picture: Trump's administration has been embroiled in a major fight this week on immigration, primarily over the implementation of child separation. Meanwhile, The families who spoke today criticized the media for not covering their stories, and thanked Trump and Pence for their commitment to them.
"These are the American citizens permanently separated from their loved ones. The word you have to think about is 'permanently.'"
— President Trump
What the families said:
"You don't hear these stories and some of our media won't talk to you about it."
"All politicians, I don't care what side you're on … get it together for God's sake, for this country, for our citizens."
"I am so honored and proud of you Mr. President, the integrity and honor you have shown us … pulling the daggers out of your back every day hasn't been fair."
"I can't make an opinion about the young people who are here illegally because their parents brought them ... But I can guarantee you that the government had nothing to do with that ... The parents of those children are to blame."
Go deeper: Why Central Americans flee to the U.S.; What we know and don't know on child separation
Go deeper