Go deeper: How the online sales tax ruling will affect consumers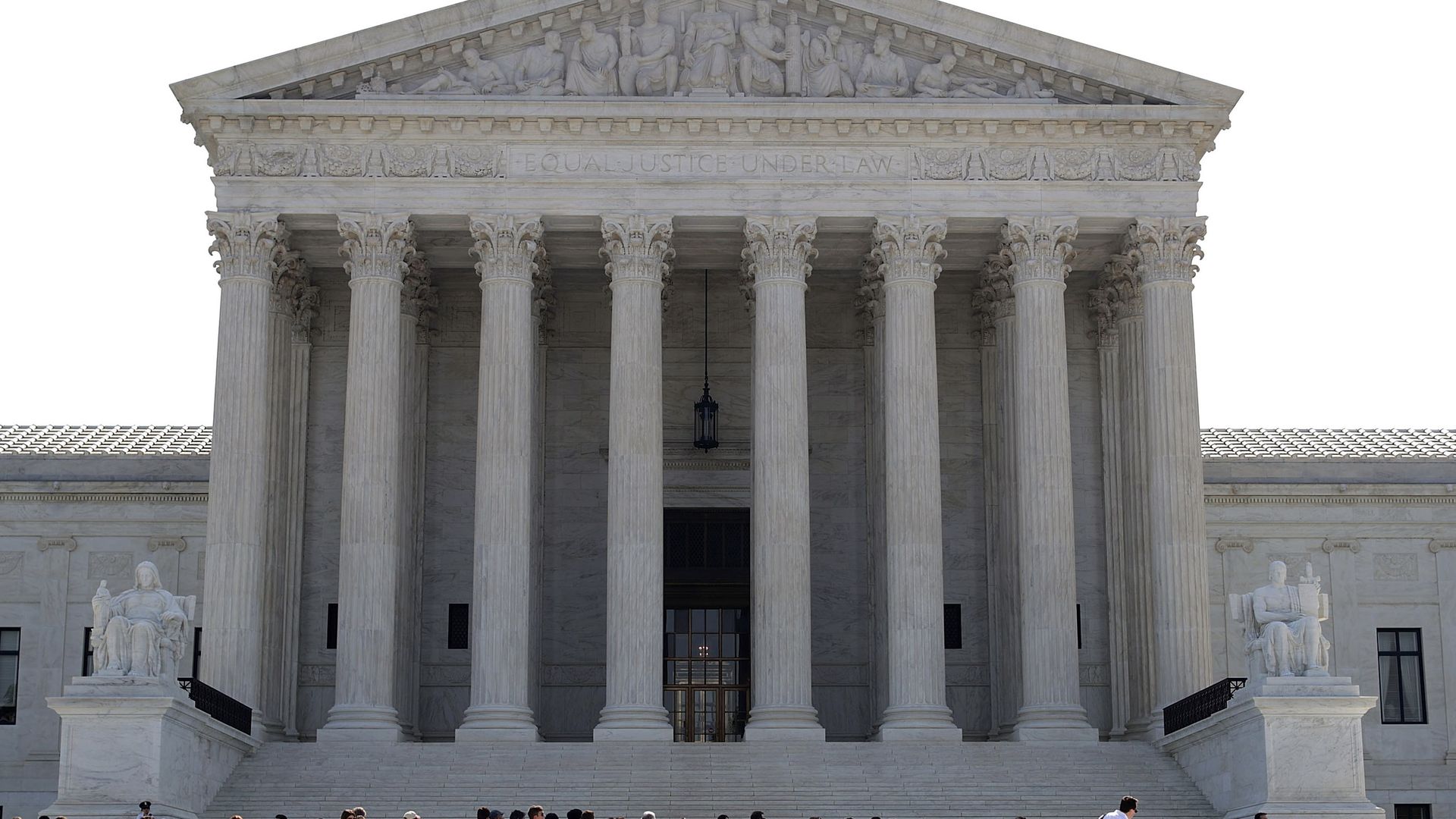 The Supreme Court ruled 5-4 Thursday to allow states to collect sales tax from online and out-of-state retailers.
Why it matters: As the U.S. tries to catch up with digital companies that operate without a physical presence, the ruling allowing states to tax e-commerce providers outside their state borders has created an extra hurdle for companies handling online transactions. The ruling may prompt Congress to introduce new legislation for an overhaul on unifying e-commerce for all 50 states.
The details: Currently, 45 states collect sales tax. Major e-commerce sites like Amazon and Nordstrom already have sales tax built into consumers' purchases, and are equipped to deal with the complexity, while others will have to adapt to the changes.
What's next:
Companies, especially small and medium-sized, will have to automate collection efforts to keep track of sales.
However, the ruling recognizes the limitations smaller businesses may have, and exempted businesses that make less than $100,000 in annual sales or less than or equal to 200 transactions.
Consumers will have to pay the sales tax on e-commerce items. E-commerce sites will be treated as if it were brick-and-mortar.
What's next: Many major online retailers are looking to Congress to clarify the ruling with a framework to defend small businesses and provide uniformity and consistency, said Eric Fader, a managing director in BDO's SALT practice.
What they're saying:
Etsy CEO Josh Silverman said in a statement that the decision was not the side they backed, highlighting concerns for small businesses that use Etsy.
eBay called for Congress to create a small business exemption "to help small businesses take advantage of the internet to grow and create local jobs."
President Trump tweeted his approval for the ruling, saying it a "big victory for fairness and for our country. Great victory for consumers and retailers."
Go deeper: Supreme Court opens the door to online sales taxes
Go deeper