Between the lines: U.N. Syria chemical report leaves out attack details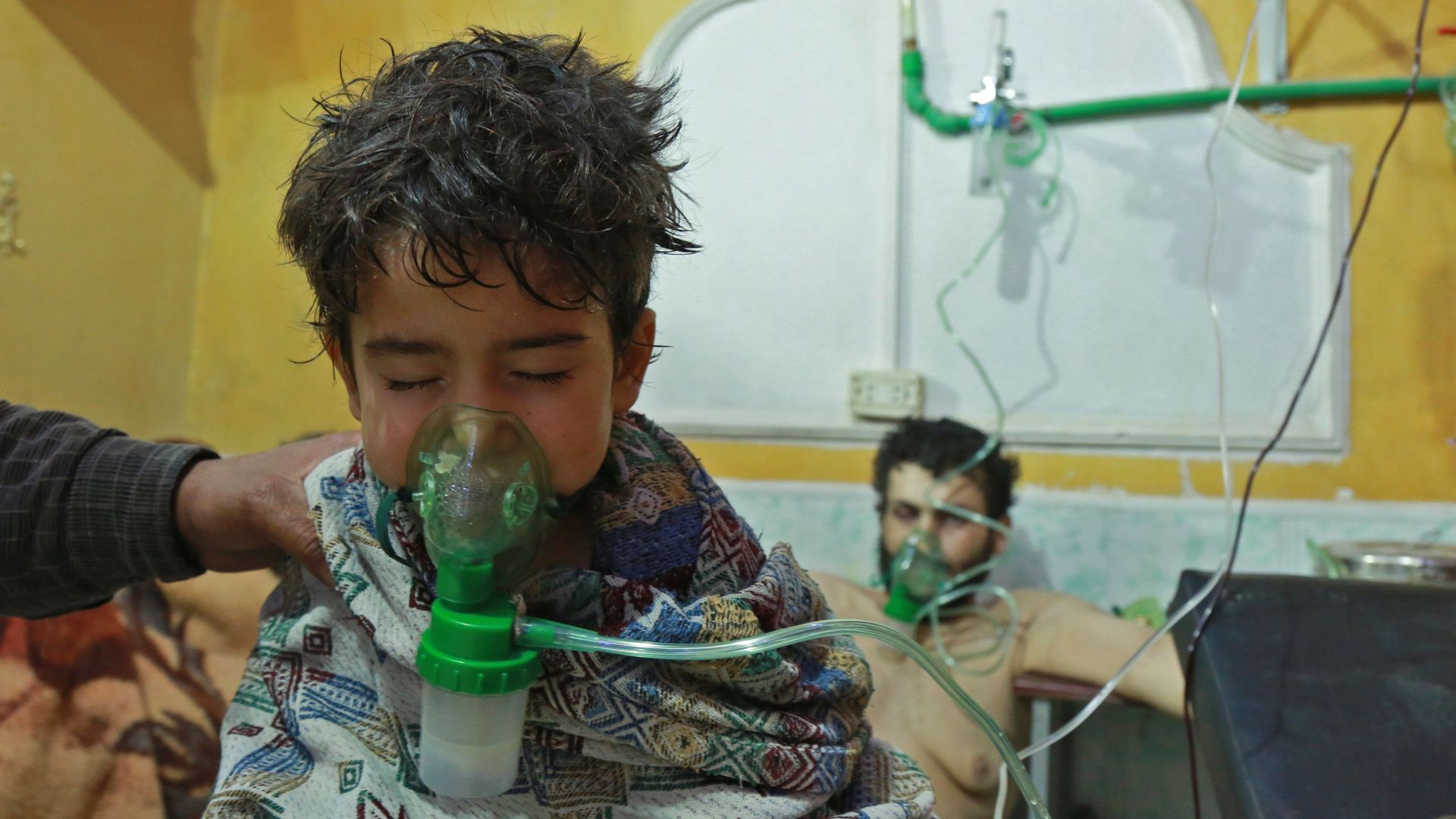 The U.N. commission investigating and documenting possible war crimes in Syria released a report Wednesday that left out seven pages of gruesome details regarding potential chemical attacks on civilians, according to the NYT.
Why it matters: The omitted pages allege chemical weapons use that is far broader than previously known, though one of the authors claims that additional corroboration is necessary. It also identifies the weaponry used in some of the attacks as Iranian-made, which would be the first use of such technology.
How we know: The NYT obtained an early draft of the commission report, which had seven pages detailing six different chemical attacks, though the published report truncated them into three paragraphs.
What they're saying: A member of the commission told the Times the omissions could be included in a later report, but that they need more corroboration and clarification.
Yes, but: "[T]he conclusions in the omitted information seemed unambiguous."
The details:
In three attacks that occurred in January and February, government forces fired "most probably chlorine" in a residential part of eastern Ghouta. There was evidence that the rockets were Iranian-produced in two of the three attacks. 31 people, including 11 children, were sickened in these attacks.
Two instances of possible chlorine use in February and March killed two children, including an infant. The attacks injured 18 other civilians.
An aerial attack hit a residential building in April, releasing "large amounts of a substance." This caused foaming at the mouth, among other symptoms consistent with exposure to a choking agent. 49 people died, including 11 children. This attack led the U.S., France, and Britain to launch retaliatory strikes.
The losers: The U.N. identified Syrian President Bashar al-Assad's regime as responsible for the atrocities without any conditions or qualifications. Assad suggested the April attack was faked, and Iran claimed it was faked by the West to launch military attacks.
What's next: The final report will be delivered to the U.N. Human Rights Council next week.
Go deeper:
Go deeper