Sessions: We "never really intended to" separate families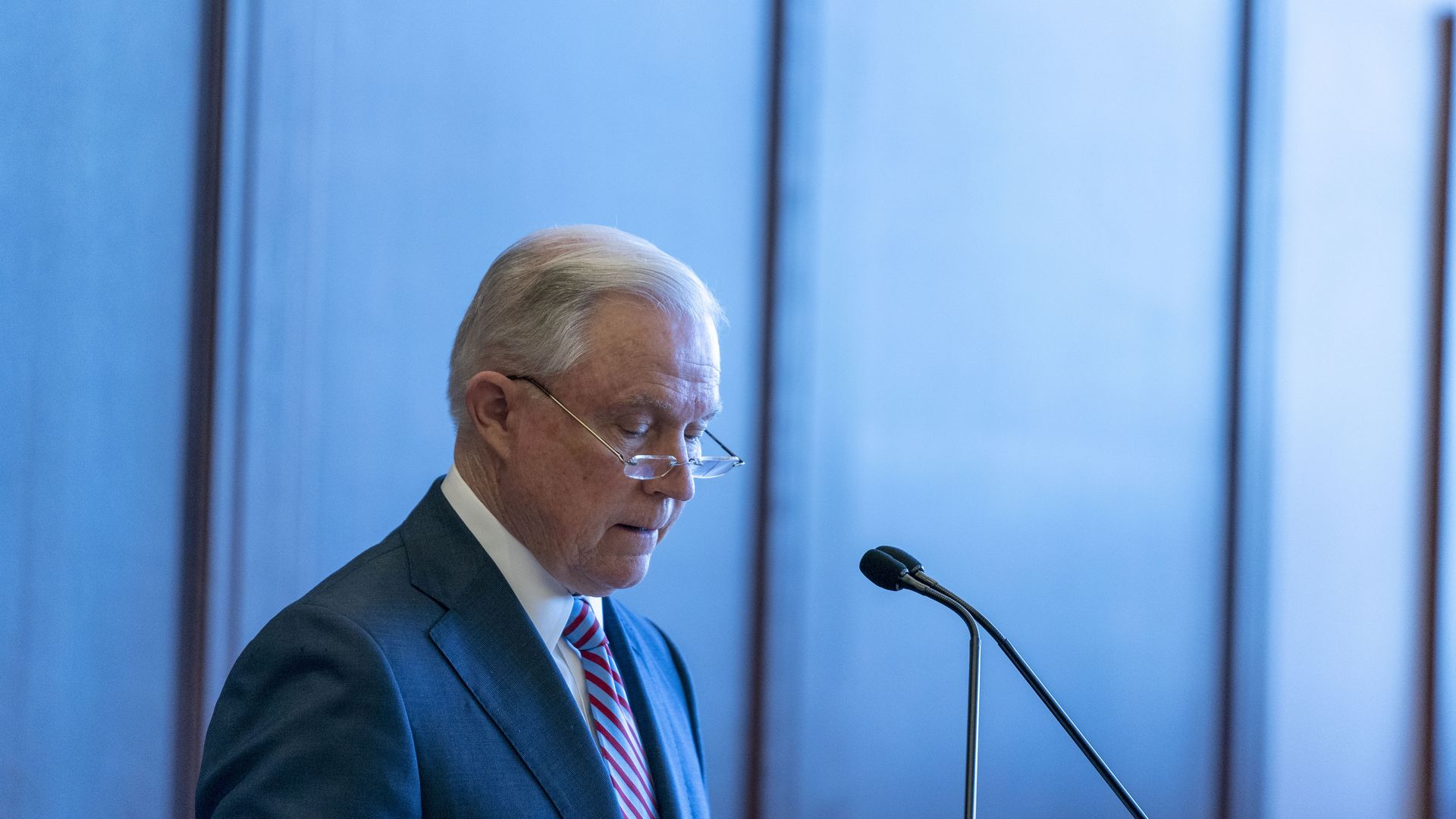 Attorney General Jeff Sessions told the Christian Broadcasting Network's David Brody Thursday that the Trump administration "never really intended to" separate families at the border:
"It hasn't been good and the American people don't like the idea that we are separating families... We never really intended to do that. What we intended was to make sure that adults who bring children into the country are charged with the crime that they have committed."
Flashback: This breaks with two previous defenses Sessions has given on the administration policy that drew widespread backlash. He told Fox News' Laura Ingraham on Monday that he hoped it would serve as a deterrent, and last week he defended the policy by citing the Bible.
Go deeper