EU escalates international trade war, slaps U.S. with tariffs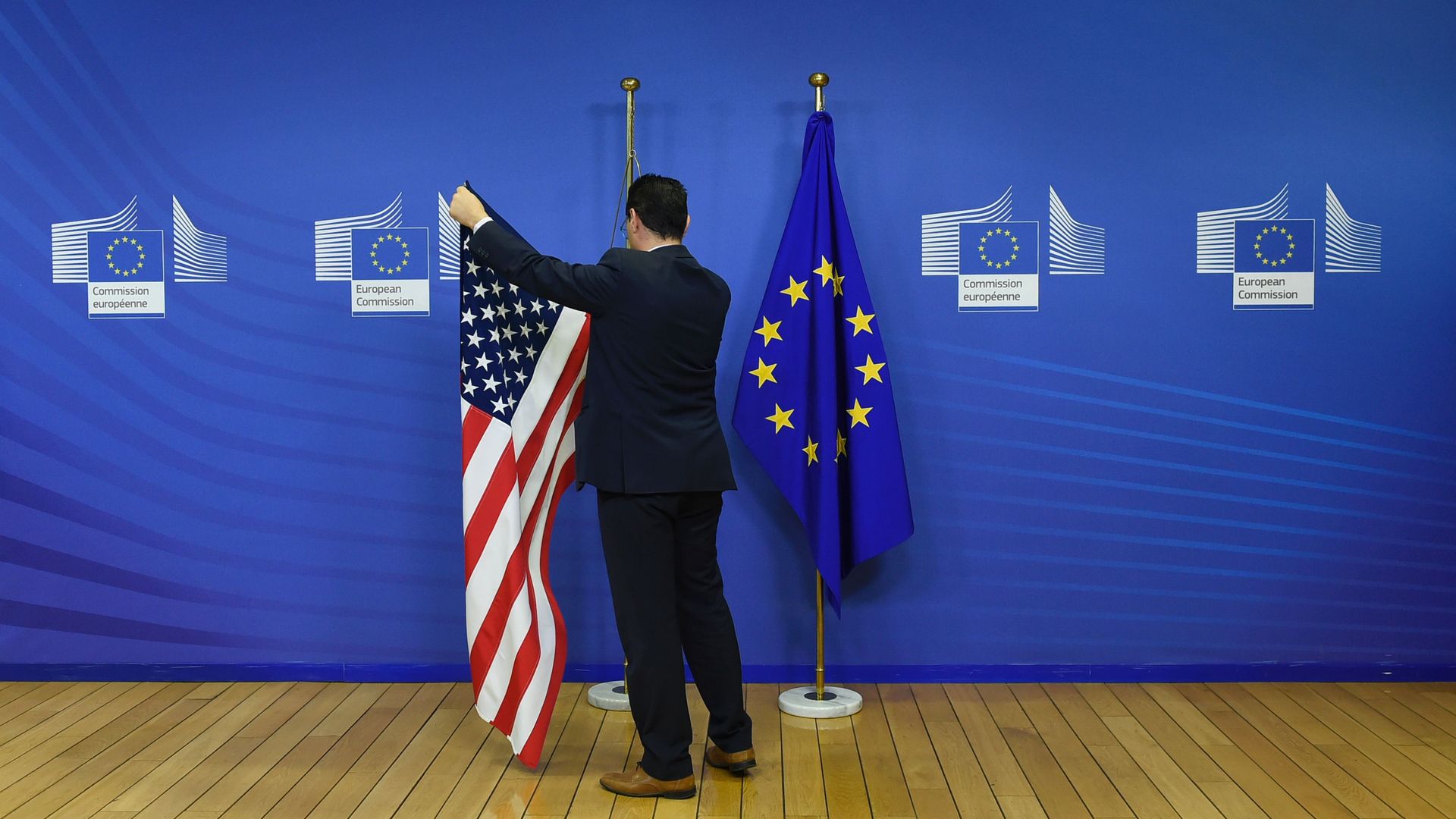 The European Union slapped $3.2 billion worth of tariffs on U.S. goods on Thursday, the New York Times reports.
The big picture: The move escalates the international trade war that was spurred by the Trump administration's steel and aluminum tariffs. The EU's tariffs will hit products out of areas that largely support president Trump, like peanut butter, Harley Davidson motorcycles, tobacco, and cranberries, the BBC reports, as well as bourbon and orange juice, according to the NYT.
Go deeper