Where the DNC is targeting unregistered minority voters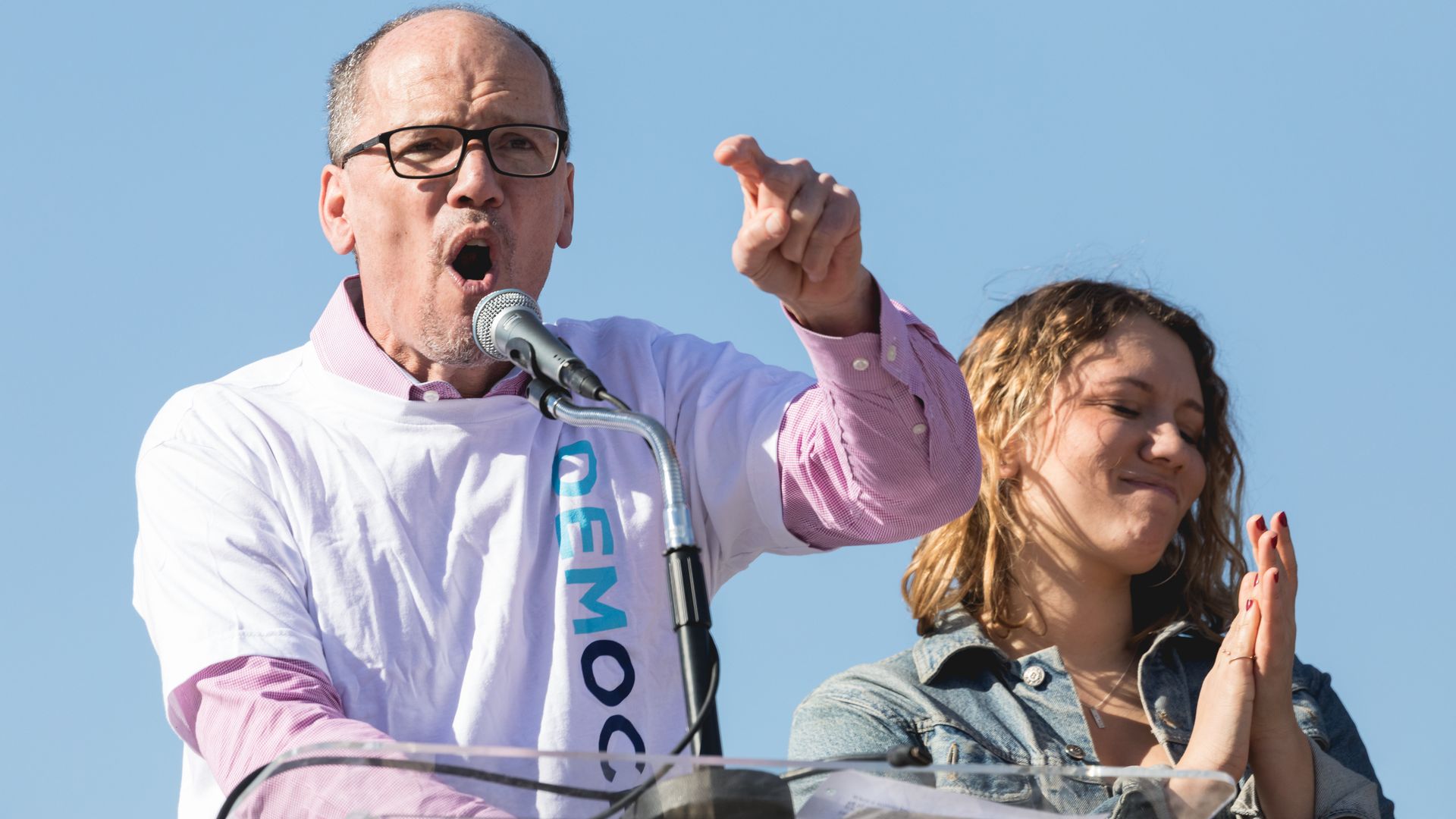 The Democratic National Committee is investing $2.5 million to turn out minority voters from St. Louis to Maine for this November's midterm election, per NYT's Astead Herndon.
Why it matters: This might be the party's largest plan yet to target minorities, specifically those who don't typically vote, in a midterm election year. As the base of the Democratic Party, these voters could help Democrats take back the House.
The 2018 map: Democrats are hoping to turn out Asian and Latino voters in the West and Southwest; African American voters in Milwaukee, St. Louis and Detroit; and millennial voters in New Hampshire and Maine.
The party will spend $1.2 million to hire organizers in 16 states across the country where they saw a decline in turnout among liberal voters in 2016 (like Ohio, Wisconsin and Michigan).
The DNC tech team will be revamping the way they reach out to these unregistered voters — young voters, people of color, and those who live in rural areas — for the 2018 and 2020 elections.
This strategy will help Democrats invest early in these minority communities — a contrast from the criticism they often face, which is that the Democratic Party only engages minority voters right before an election.
The big picture: Democrats have had a hard time relying on minority voters to turn out in recent years when Barack Obama wasn't on the ballot. There was a 7% drop-off in black voter turnout in 2016 compared to 2012. "We do a good job with our known universe of voters," a national Democratic source told Axios, "but we've not always made sure that we're doing outreach to low frequency voters."
Go deeper