Ma vs. Ma: A clash of Chinese titans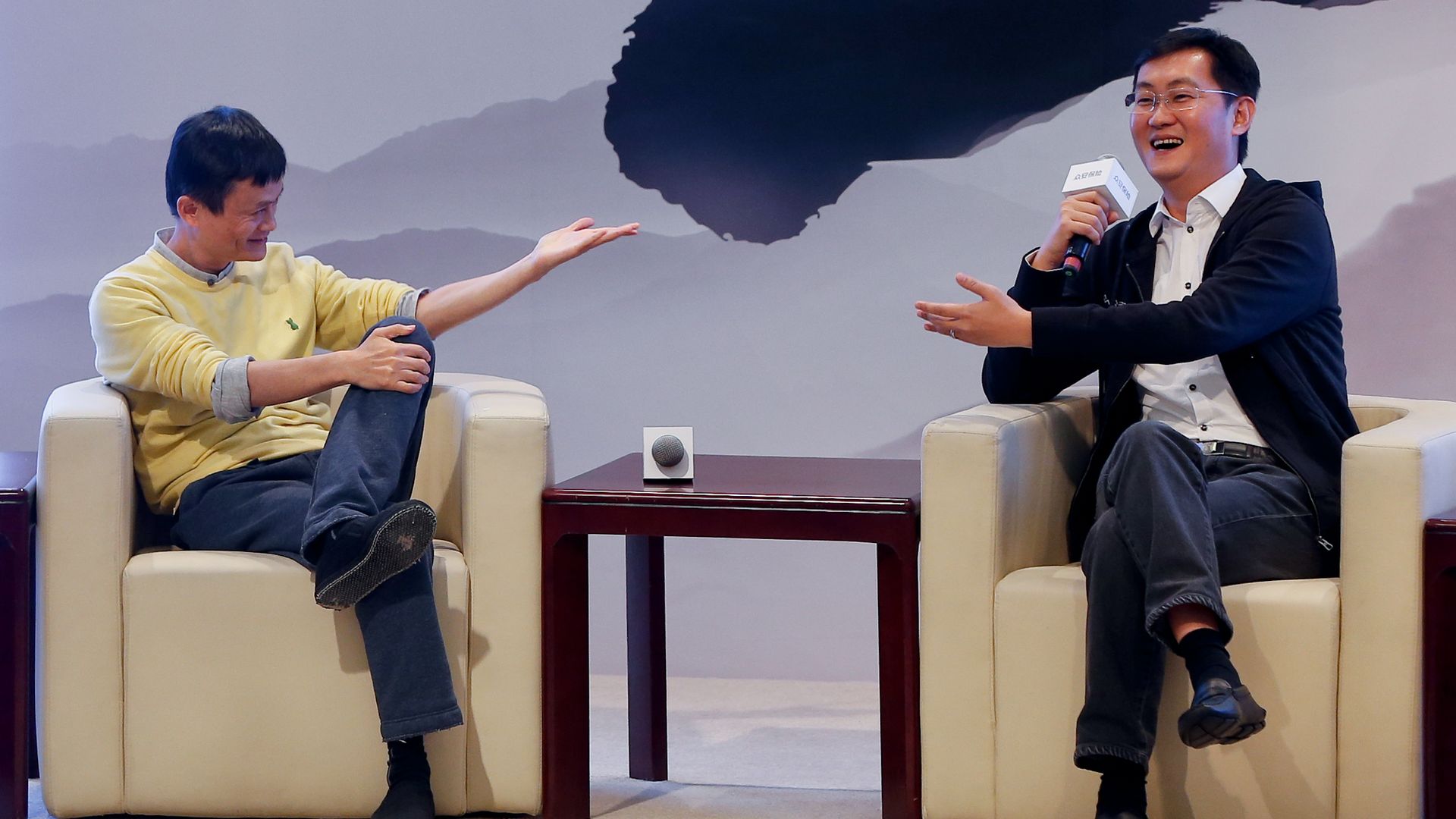 "Jack Ma of Alibaba and Pony Ma of Tencent built tech empires that dominate China's digital economy. Is the world big enough for both of them?"— FORTUNE's Adam Lashinsky writes.
The state of play: "[A]s they've grown, each inevitably has begun to encroach on the other's turf. Tencent ... is investing in retail and financial services, sectors that are Alibaba's strength. Alibaba in turn sees an opening in Tencent's domain, particularly by offering mobile-messaging tools."
"[T]he two heavyweights of the Chinese Internet industry, Alibaba and Tencent ... [each] have market capitalizations that hover around half a trillion U.S. dollars."
"Both command sectors of the rapidly growing Chinese digital landscape: Tencent owns the leading gaming and messaging platform, while Alibaba rules e-commerce. Both are aggressive investors inside and outside China."
"[B]oth touch an astounding percentage of the world's most populous country: Alibaba's various online marketplaces count 552 million active customers; Tencent's WeChat messaging service recently surpassed 1 billion accounts."
"Their top leaders share a surname, though Alibaba's Jack Ma and Tencent's Pony Ma aren't related."
Go deeper