20,000 migrant children could be housed on military bases this year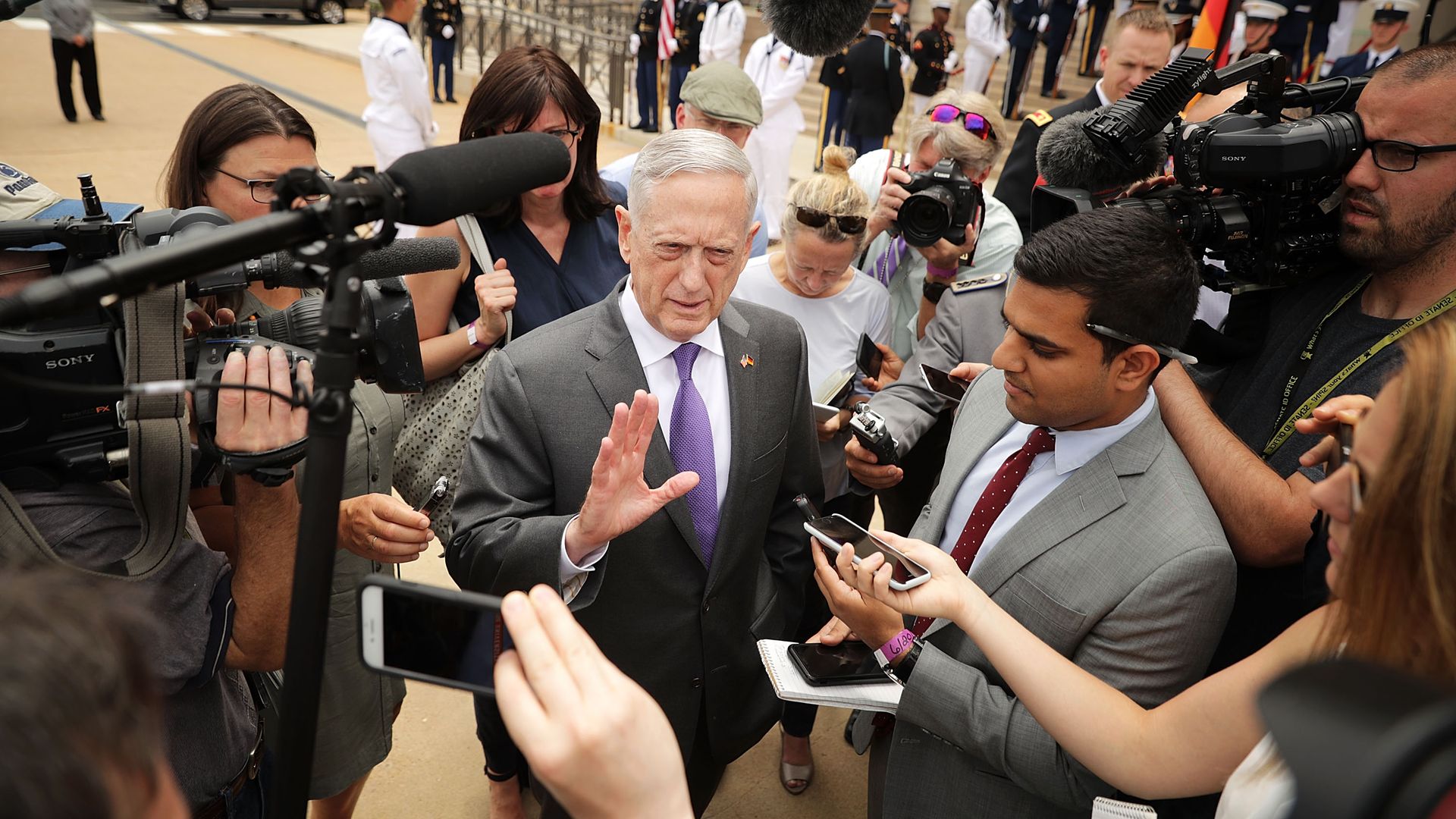 The Department of Health and Human Services has requested that the Pentagon house 20,000 migrant children from July to the end of the year on military bases, the Washington Post reports.
The details: The Pentagon sent a notification to lawmakers on Wednesday about the request, which states that the sites housing the children would be overseen by "HHS employees or contractors working with them." It's similar to what President Obama did in 2014, reports the Post, when the administration put around 7,000 unaccompanied migrant children on three bases.
Timing: The request comes after President Trump's executive order, which directed Defense Secretary James Mattis to notify Homeland Security Secretary Kirstjen Nielsen about possible housing facilities.
Meanwhile, the federal government only has 3,326 beds for detained families, Politico reported, and there were 9,485 family members arrested in May.
One more thing: Mattis also approved sending military lawyers to the border to assist the Justice Department with criminal prosecution of illegal immigrants.
Go deeper