What Turkey's high-stakes elections mean for the West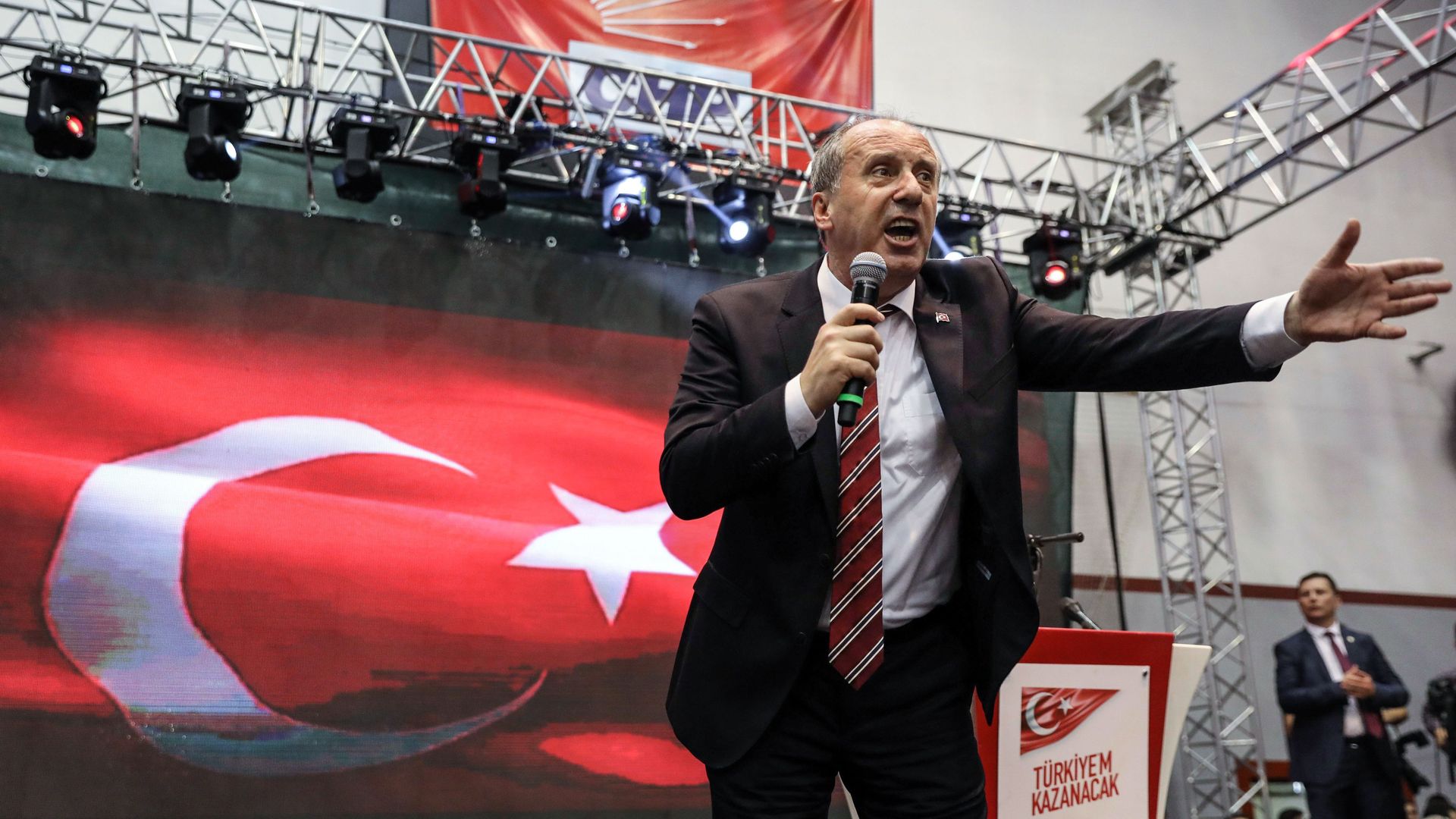 Turkey is slated to hold presidential and parliamentary elections on June 24. The current leadership has moved the vote forward by 16 months in the hopes of avoiding fallout from a badly deteriorating economy.
Why it matters: For Erdoğan, the combined elections are a matter of political survival after more than 15 years in power. For the opposition, they represent the first serious opportunity to send the incumbent president into retirement. For the citizens of Turkey, this boils down to a choice between a one-man-rule system with no checks and balances and a possible return to a more liberal and parliamentary system of governance.
Turkey's dual elections on Sunday are deeply flawed:
The country's ongoing state of emergency favors the current leadership.
The new election law is less fraud-proof.
On-air reporting is massively unfair, to the benefit of the incumbent president.
Kurdish presidential candidate Selahattin Demirtaş — who is running his campaign from jail — has been threatened with capital punishment by President Erdoğan himself.
The possible outcomes:
An Erdoğan victory would mean more Turkish hostility toward Western powers. The U.S. would face a host of grievances, including the F35 delivery schedule, the use of the İncirlik Air Base and support to Syrian Kurds. Turkey, meanwhile, would try to reap maximum concessions from the EU — on trade, visa-free travel to Europe and support for Syrian refugees — while eschewing alignment with EU governance and economic standards. More importantly, should Erdoğan emerge electorally victorious but politically weaker with a narrow electoral margin — a real possibility — tensions with the West would put him at greater risk of Russian manipulation against NATO.
A victory for the strongest anti-Erdoğan contender, Muharrem İnce, backed by a united parliamentary majority, would lead to a more amicable relationship with the West, especially if Turkish politics returned to a rule-based system. But to earn credibility, this new leadership would have to quickly take a stand on restoring a strong relationship with NATO and relaunching peace talks with Turkey's Kurds. These are no small endeavors.
The big picture: Most polls predict that Erdoğan will carry the presidency. In that event, liberties and tolerance in Turkey's diverse society would fall even further, followed by Turkey's alliance with the West.
Marc Pierini is a former EU ambassador to Turkey and a visiting scholar at Carnegie Europe.
Go deeper