Trump holds forth during private dinner with supporters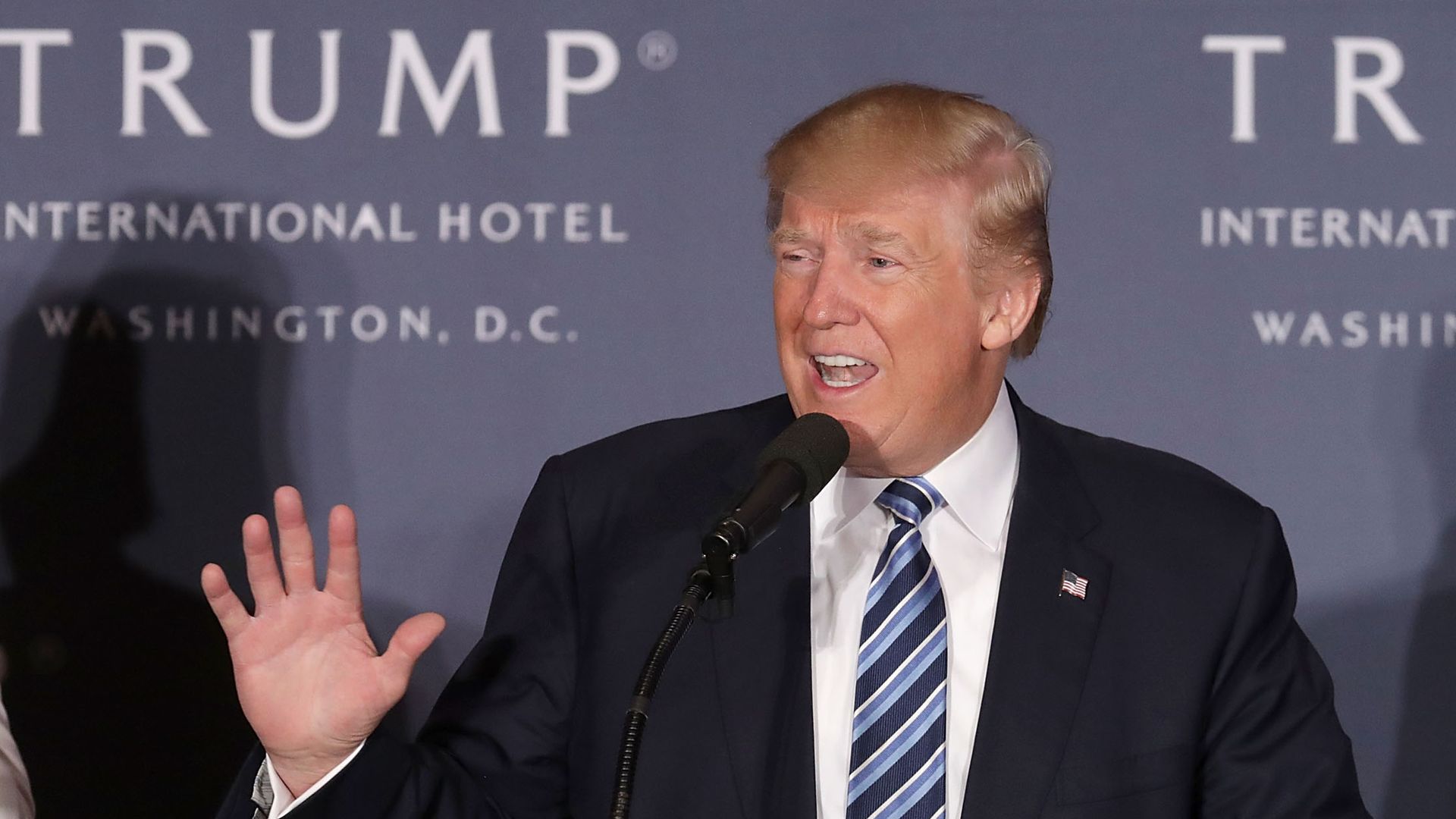 After leaving the Capitol, President Trump spoke for 40 minutes last night to a dinner for supporters of his allied fundraising group, America First, at Trump International Hotel.
Trump, letting loose, discussing his decision to move the U.S. embassy in Israel to Jerusalem: "They told me it'd cost $1 billion" to build an embassy in Jerusalem. "I'm about to sign it — Donald J. — then said: 'This is way too expensive; not a Trump deal.' I call David Friedman [his ambassador to Israel]. He says, ... 'I can do it for $180,000.' I said, 'David' — I've never said this — 'you're making me look cheap. Get the good marble! Spend $400,000.'"
Trump talked about how well everyone in the room was doing. Indicating his friend Harold Hamm, Trump said: "Harold's doing great." The president said the Trump economy's great, even for people who've got a ton of money.
Taking a victory lap on the North Korea summit, Trump said the "fake media" complained, but he got hostages back — "all this for nothing."
Trump trumpeted Sean Spicer, who recently joined America First as a spokesman and senior adviser. POTUS said his former press secretary's forthcoming book — "The Briefing," out July 24 (preorder) — "will a great book — gonna be amazing."
Calling out heavyweight champion Evander Holyfield, who was at the dinner, Trump said of Spicer: "He's probably taken as many punches as you, Evander."
On Canadian Prime Minister Justin Trudeau: "I'm on Air Force One and he doesn't think there are any TVs. There are like 28 TVs. You open a closet and there's a TV. He was hugging me when I left."
Trump praised Fox News contributor Tammy Bruce — said she's great on TV.
Go deeper