Escalating U.S.–China tariffs would have global economic impact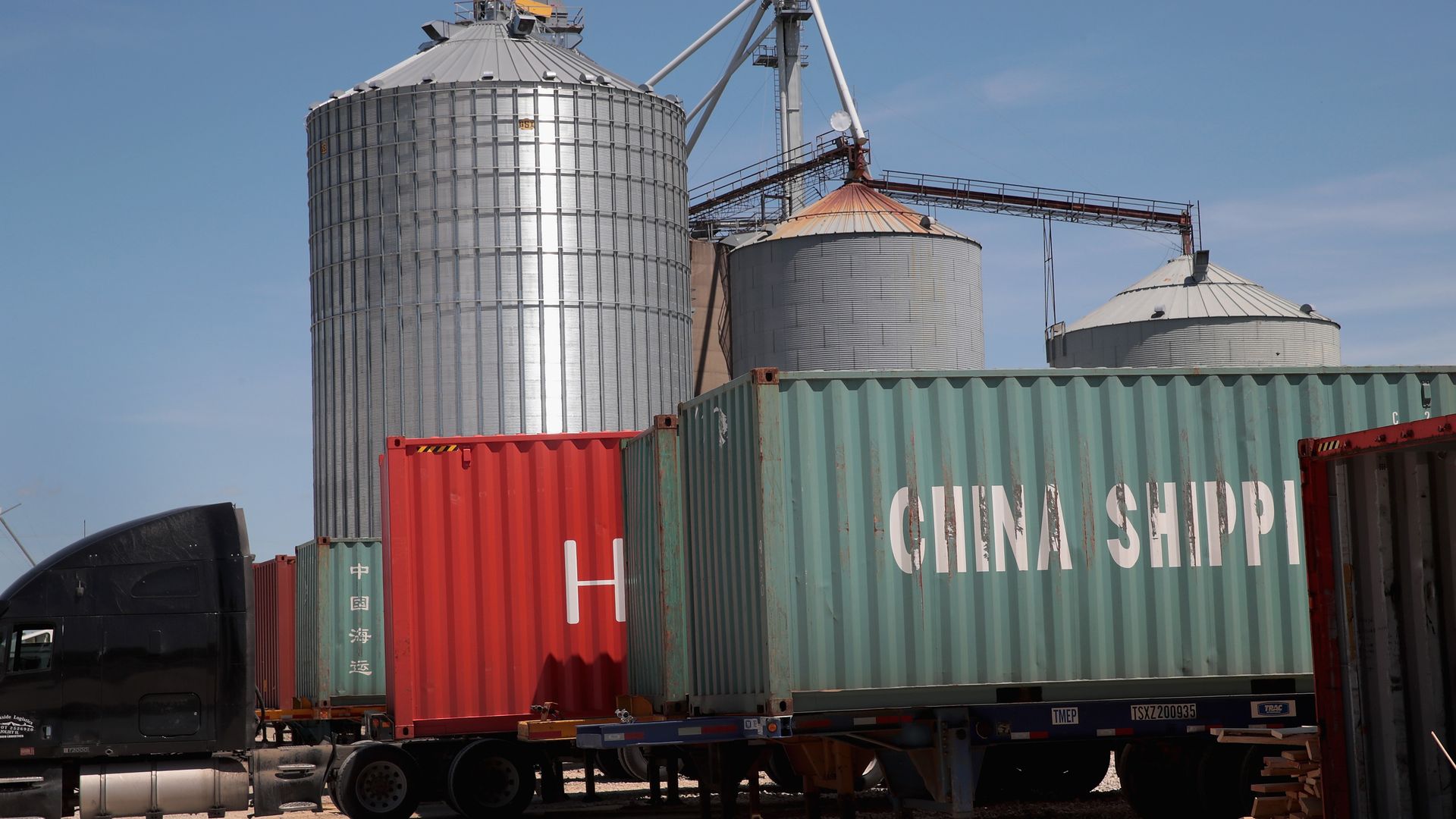 After China matched the United States on its initial round of $50 billion in tariffs, President Trump threatened tariffs on an additional $200 billion in Chinese goods — and then threatened to respond to any further Chinese retaliation with yet another $200 billion in tariffs. That sounds a lot like a real trade war.
Why it matters: It is possible to pick a tariff list that covers $50 billion of imports from China that does minimal damage to the U.S. economy. It isn't possible, however, to come up with a list that covers $450 billion in imports without including sectors where China is the dominant supplier — and thus where tariffs are likely to raise consumer prices.
The big picture: In a trade spat, it usually makes sense to put tariffs on the final product, not on parts. But in the specific case of trade with China, there are often more opportunities to substitute away from Chinese-made parts than Chinese-made final goods. Especially in the short term, tariffs on imported final goods would mean higher prices for U.S. consumers, not new opportunities for U.S. workers and firms.
And with U.S. imports of Chinese goods totaling $500 billion, only about $50 billion of imports could be excluded. That means the threatened tariffs will cover a wide range of consumer goods: Cell phones, computers and computer accessories account for $150 billion; clothes for over $50 billion; and furniture, cooking equipment and TVs another $50 billion.
What's next? China imports somewhere between $130 billion (per the U.S.) and $150 billion (per China) from the U.S. It cannot match the U.S. dollar for dollar to $250 billion, let alone to $450 billion. As the scale of tariffs rise, so does the risk that China will respond asymmetrically, either by threatening the sales of U.S. firms operating in China or by engineering a depreciation in China's currency.
The bottom line: The actual impact on China's economy will be smaller than the amount of trade covered by the tariffs ($250 billion is about 2% of China's GDP, $450 billion would be a bit less than 4%). But the scale of the threatened tariffs — and the difficulties China will face in responding to them without hurting its own economy — is now large enough to have a real impact on the overall global economy. This isn't just a trade issue anymore.
Brad Setser is the Steven A. Tananbaum Senior Fellow for International Economics at the Council on Foreign Relations.
Go deeper