Trump ending a child separation crisis of his own creation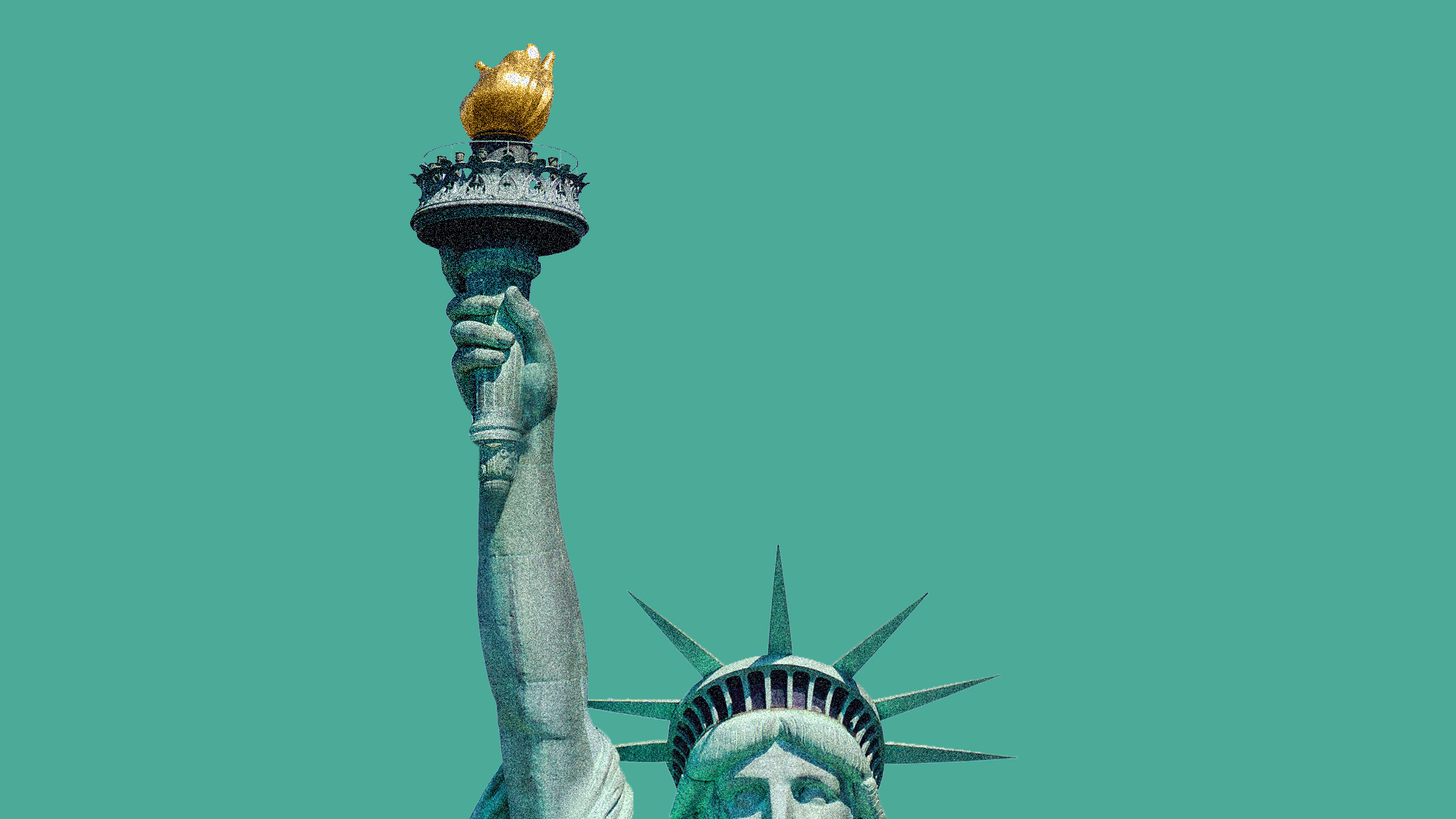 President Trump has signed an executive order intended to end the child migration crisis he created, only five days after telling Fox News that he was powerless to use an executive order to fix it.
The bottom line: Despite Trump's deflections — that his administration was simply enforcing existing law, or that any change would have to be enacted by Congress — by signing this executive order, Trump is ending a crisis created entirely by his own administration.
[Get more stories like this by signing up for our daily morning newsletter, Axios AM.]
The original law
In 1997, the Clinton administration agreed to The Flores Settlement, which removed unaccompanied minors from child immigration shelters and placed them with their parents or relatives, or the "least restrictive" shelter.
In 2008, the Trafficking Victims Protection Reauthorization Act enacted rules on how unaccompanied children should be treated after crossing the border in order to avoid them being trafficked.
In 2015, the 9th Circuit Appeals Court set a general standard that, under the Flores Settlement, the government cannot hold accompanied or unaccompanied minors in custody for more than 20 days. However, the ruling did not apply to their parents. Therefore, immigration enforcement could either release the whole family into the U.S. or release the children and keep the parents in detention.
Go deeper: How Trump can separate migrant families.
The Trump administration's family separation policy
Attorney General Jeff Sessions announced the administration's "zero tolerance" policy, which aggressively enforced an existing law that makes illegal border crossing a federal misdemeanor, with the goal of criminally prosecuting 100% of immigrants that violate the law.
With every adult immigrant being turned over after crossing the border for federal prosecution, children were then separated from their families and sent elsewhere while their parents were criminally charged.
The "zero-tolerance" policy is not law, and could be changed by the executive branch at any time.
Go deeper: What happens when families cross the border.
Trump's days of deflection
The state of play
After days of backlash — from top Republicans, the Pope, Republican and Democratic governors, former First Lady Laura Bush, and even some in the tech industry — Trump signed an executive order aimed at halting the family separation portion of the "zero-tolerance" policy, which has been his policy from day one, and which he had the power to change all along.
Yes, but: Gene Hamilton, counsel to Sessions, did not have an answer as to if or when the more than 2,300 children who have already been separated from their families will be reunited with their parents. And an HHS official told the New York Times they will not be immediately reunited.
At the end of the day, Trump's order doesn't touch Sessions' "zero-tolerance" policy.
Inside the room with Axios' Jonathan Swan:
"As with so many Trump decisions, this one has been a moment-by-moment proposition, driven by, and reactive to, the media."
"Sources who've been in the room with Trump tell me he realizes the overwhelming weight of the imagery of the children means he can't just ride this out as he might have originally thought he could. Anybody saying Trump thinks the family separation issue is a political winner hasn't been talking to him."
"He's being whipsawed between his instincts to want to be 'tough' on the border — and not be seen to be retreating from that — and the pressure coming from all corners: Republicans and Democrats in Congress, his wife Melania, his daughter Ivanka, and the TVs that are constantly playing in his White House residence and in the dining room adjoining the Oval Office."
Go deeper:
Go deeper