Trump doubles down on immigration policy, says media is helping traffickers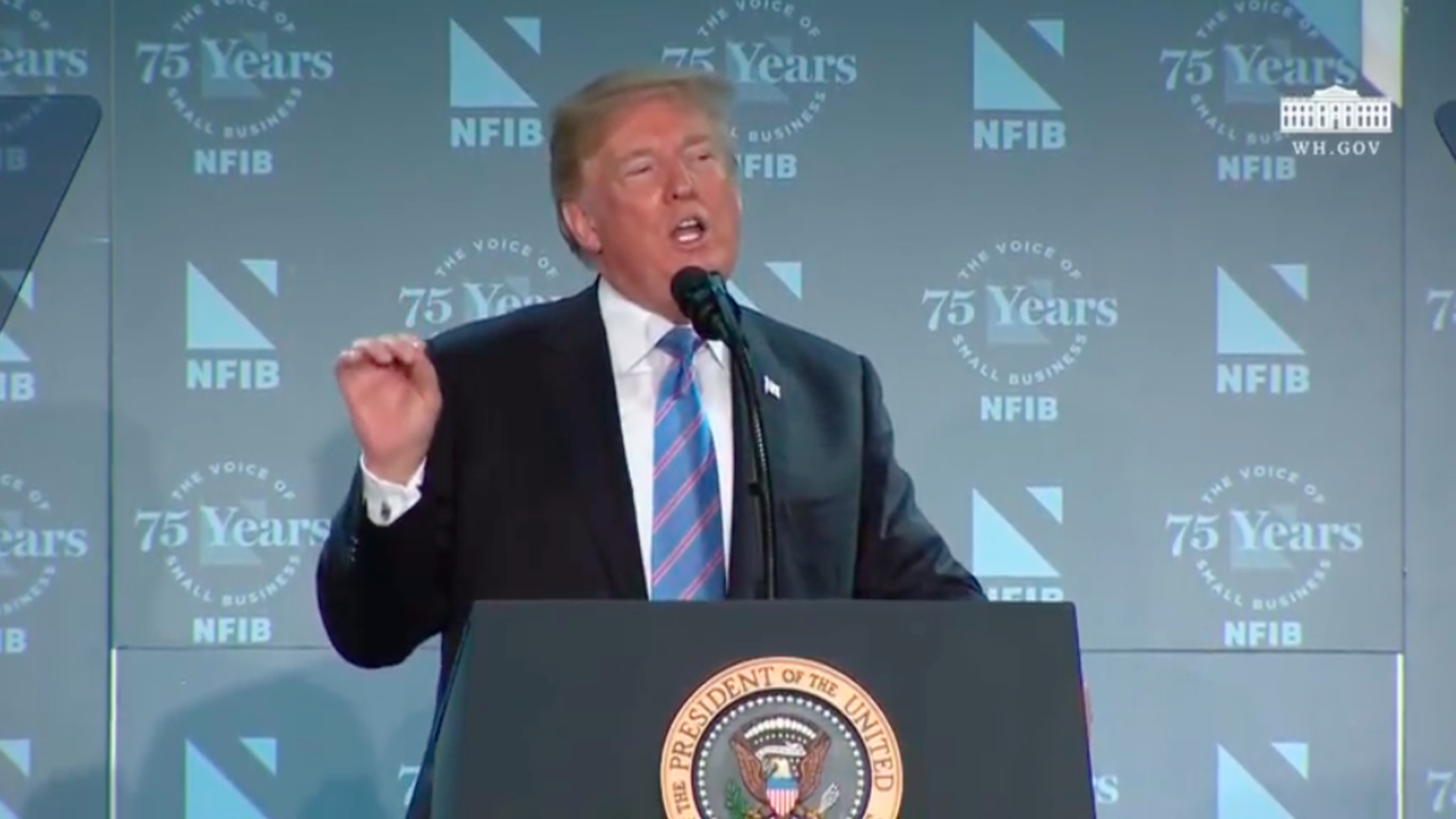 President Trump doubled down on the administration's immigration policy removing children from their parents after they illegally cross the border in a spirited speech to the National Federation of Independent Business.
The big picture: Trump showed no backing down from the immigration policy despite public pushes from citizens and lawmakers to do so. Trump said, under current law, there are only two policy options. Either have "totally open borders or criminal prosecution." The policy should be a "merit based system," he said.
The details: He struck down the notion that more immigration judges are necessary saying "we don't want judges, we want security on the border."
The House immigration bill: Trump said he'll "make changes" to the upcoming immigration bill despite previously saying he'd sign the bill the House passed.
Blame the media: Trump said the media is helping "these smugglers and these traffickers like nobody would believe" and said they don't talk about asylum seekers who are not arrested.
On Mexico: Trump rebuked Mexico and said the country has done "nothing for us." He reiterated his belief that they aren't "sending their finest" and may refuse to aide the country because of that. "We can no longer be the stupid country."
Go deeper