Trump huddles with House GOP on potential immigration fixes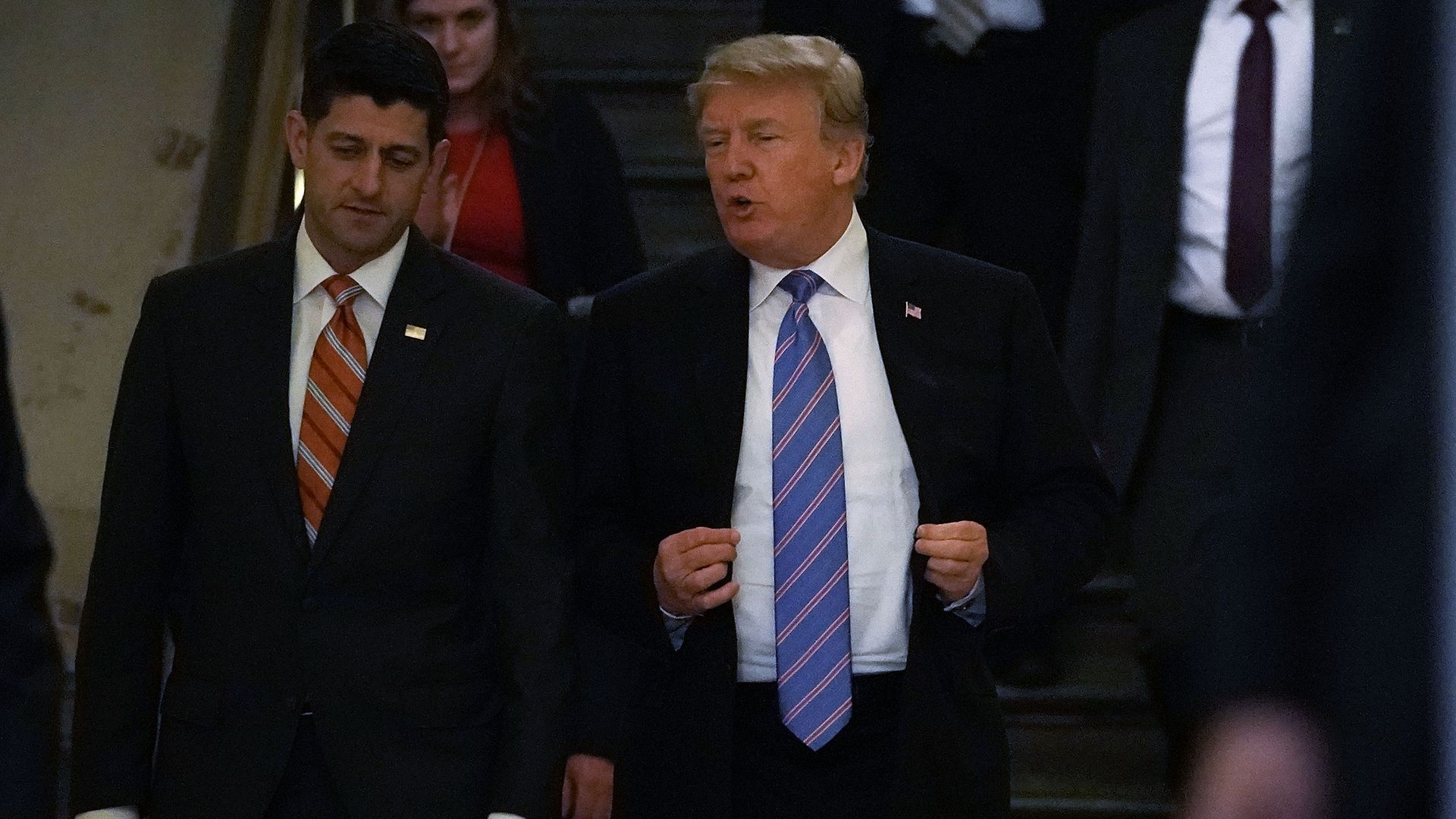 President Trump huddled with House Republicans on Capitol Hill Tuesday evening ahead of expected House votes on two immigration bills this week.
The big picture: This is a crucial week for both the president and Republicans amid growing backlash over the administration's widely condemned policy of separating immigrant children from their parents when apprehended at the border. Meanwhile, Trump signaled he supports both bills — leaving it unclear which piece of legislation has the upper hand.
What we know:
House Homeland Security Chairman Rep. Michael McCaul (R-TX) described the meeting as "excellent." and said that Trump fully embraced the conservative bill that he and Rep. Bob Goodlatte (R-VA) are pushing. "The president is a thousand percent behind it," he repeated multiple times, per a White House pool report.
As for the family separation issue, "They will not be separated if the bill passes," said McCaul. "He said this is an opportunity for us to be compassionate" while ensuring security.
Meanwhile, the more moderate compromise bill from the House includes a provision that directly addresses the separation of immigrant children from their parents.
White House Deputy Press Secretary Raj Shah said in a statement following the meeting that Trump has "endorsed" both measures.
Be smart: Despite several lawmakers, including Sens. Ted Cruz (R-TX) and Dianne Feinstein (D-CA) putting forth separate bills aimed at ending the separation policy, the White House has maintained that the president wants full, comprehensive, immigration reform.
Go deeper