Scoop: Self-driving startup lands Tesla and Uber vet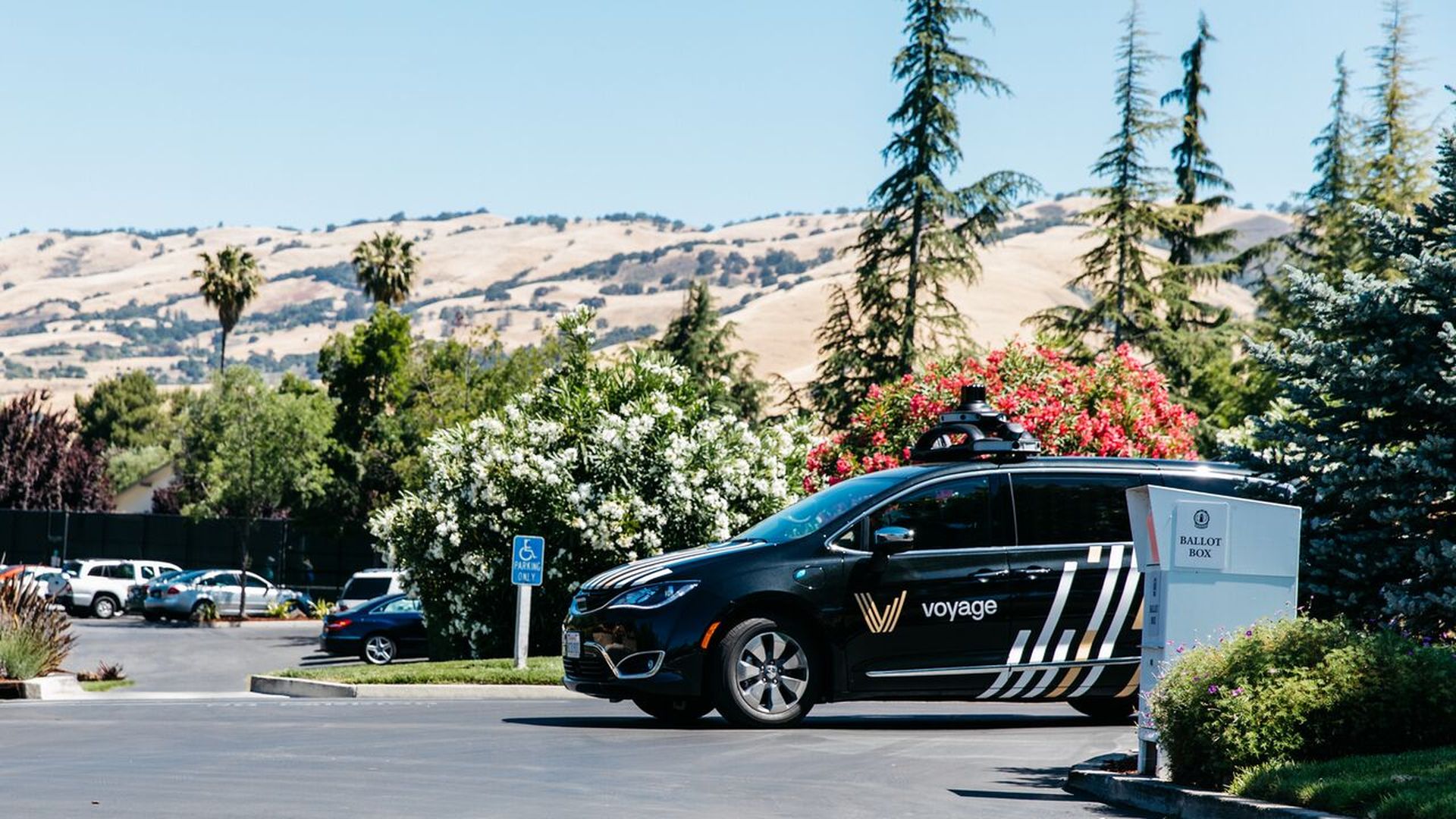 Scoop: Voyage, the autonomous vehicles startup, is bringing on Drew Gray — an industry vet who was a senior self-driving engineer at Tesla, Uber and elsewhere — as chief technology officer.
Why it matters: The company is focusing on providing taxi and fleet services by grafting its self-driving technologies onto existing vehicles. Voyage's system equips Chrysler Pacifica Hybrids, which drive on electric power for about 30 miles, to be autonomous, and later it plans to move into pure electrics, Oliver Cameron, Voyage's CEO, tells Axios.
The context: Cameron says he first collaborated with Gray at Udacity, the online learning provider — Cameron was head of the self-driving program there, and Gray agreed to teach a course.
"Looking back at some of our earliest emails in 2016, it's easy to see why we wanted to work with Drew at Voyage. He embodies the mentality of a teacher, something so crucial as a CTO. Not only did Drew lead by example while moving so fast, but he made sure everyone learned something along the way," Cameron says.
Driving the news: The rise of driverless cars and ride-sharing are important drivers of vehicle electrification, as most car companies currently plan to merge the technologies in their new vehicles.
In a report earlier this year, the energy giant BP forecast that EVs will be 15% of the worldwide fleet in 2040, but account for 30% of passenger car miles traveled. That would be thanks largely to a huge expansion in use of autonomous and shared vehicles.
On the record:
"The autonomous vehicle industry is so nascent that it's an incredibly rare opportunity to work side-by-side with someone who has held senior leadership positions at many of the key companies in this field. Drew has done just that, at places like Tesla, Cruise, Otto, and Uber ATG," Cameron said.
Go deeper