Misguided criticisms about NATO burden-sharing are far from new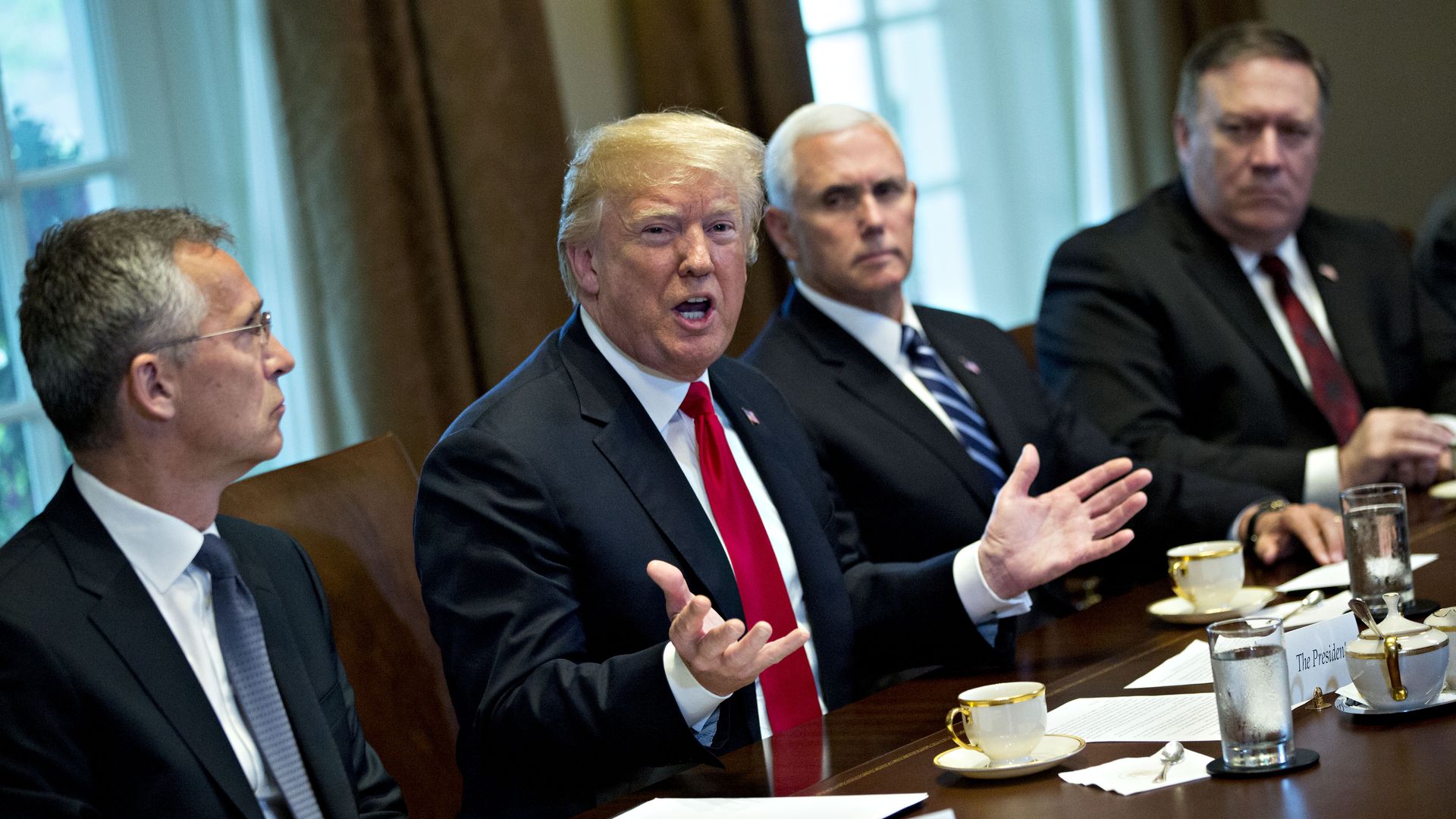 The North Atlantic Treaty Organization (NATO) will hold its biannual summit July 11-12 in Brussels. The meeting will bring together senior leaders of the 29 member countries and comes at a time of tension for the alliance. Since taking office, President Trump has consistently criticized other members for insufficient defense spending, which he sees as creating a disproportionate burden on the U.S.
The big picture: Almost since the inception of the alliance, these have been contentious questions. In fact, a 1989 RAND Corporation study of burden-sharing noted that the past 40 years had seen "innumerable" pages of legislative testimony and reports on the subject and that debate would continue as long as NATO exists.
Reality check: Democracies have competing priorities: Defense is expensive, and the U.S. spends far more on defense and NATO than other countries.
Yes, but: The economic case for NATO is sounder than Trump makes it seem. First, while the U.S. contributes the largest share of NATO security funding at 22%, the U.S.' GDP is roughly equal to those of the 28 other countries combined. As one former NATO ambassador pointed out, if NATO funding were based only on economic size, the U.S. share would be about 50%.
Second, beyond the security benefits of avoiding war, the U.S. derives enormous value from European stability, trading about $699 billion per year with Europe and directly investing $2.89 trillion. Conflict would disrupt those financial relationships, and the U.S. arguably has a greater amount to lose than any one European country.
The Bottom Line: Criticisms about NATO burden-sharing are not new, but they ignore the alliance's key virtues while undermining its cohesion and effectiveness.
Sarah Kreps is an associate professor of government and adjunct professor of law at Cornell University and the author of "Taxing Wars: The American Way of War Finance and the Decline of Democracy."
Go deeper