McConnell: Family separation fix requires "narrow solution"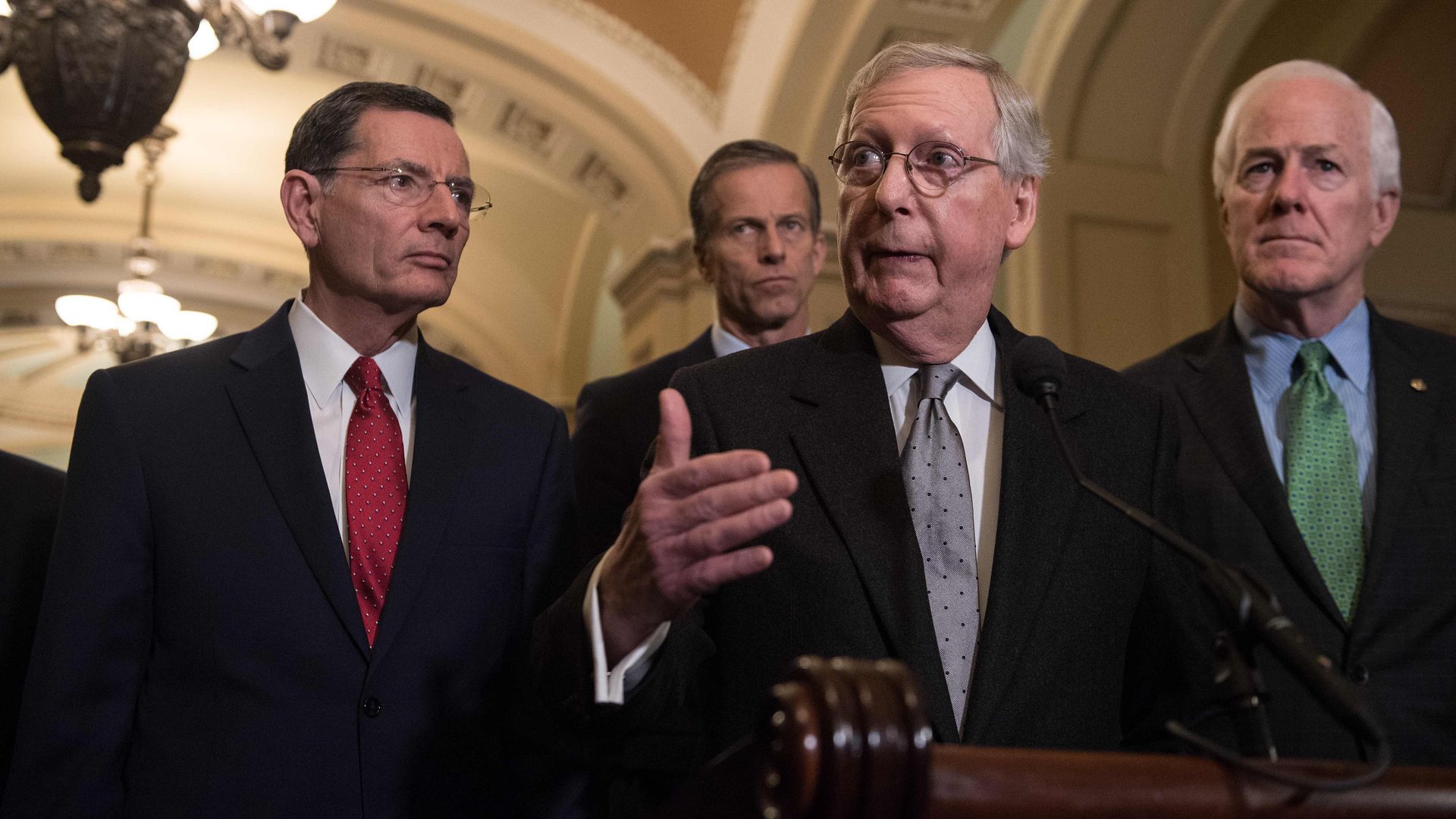 Senate Majority Leader Mitch McConnell told reporters Tuesday that to solve the separation of immigrant children from their parents — an issue that has polarized the immigration debate in Washington — the legislative "fix" would have to be a narrow proposal rather than a broader immigration package.
"We're going to fix the problem. ... In order to fix this problem, you can't fix all of the problems. ... Therefore it would need to be a narrow fix."
— McConnell at a press conference
Why it matters: While both Democrats and Republicans are scrambling to propose solutions, McConnell's suggestions conflicts with what the White House is seeking. Press Secretary Sarah Sanders on Monday said it wouldn't consider a bill that doesn't include broader immigration reforms.
Yes, but: He added, "The first thing is to see if we can agree."
McConnell also said every member of his caucus supports legislation to keep undocumented immigrant families together as they are processed by federal authorities, and called for bipartisanship.
Meanwhile, Senate Minority Leader Chuck Schumer said Trump could overturn the existing policy he implemented in recent months by the "flick of his pen" — referring to an executive order.
"There's no need for legislation. You started it. You can stop it."
— Schumer at a press conference.
Go deeper: What happens when families cross the border; It's Congress vs. Trump on family separation
Go deeper