Updated Jun 19, 2018 -

World
How energy could play a role in North Korea denuclearization talks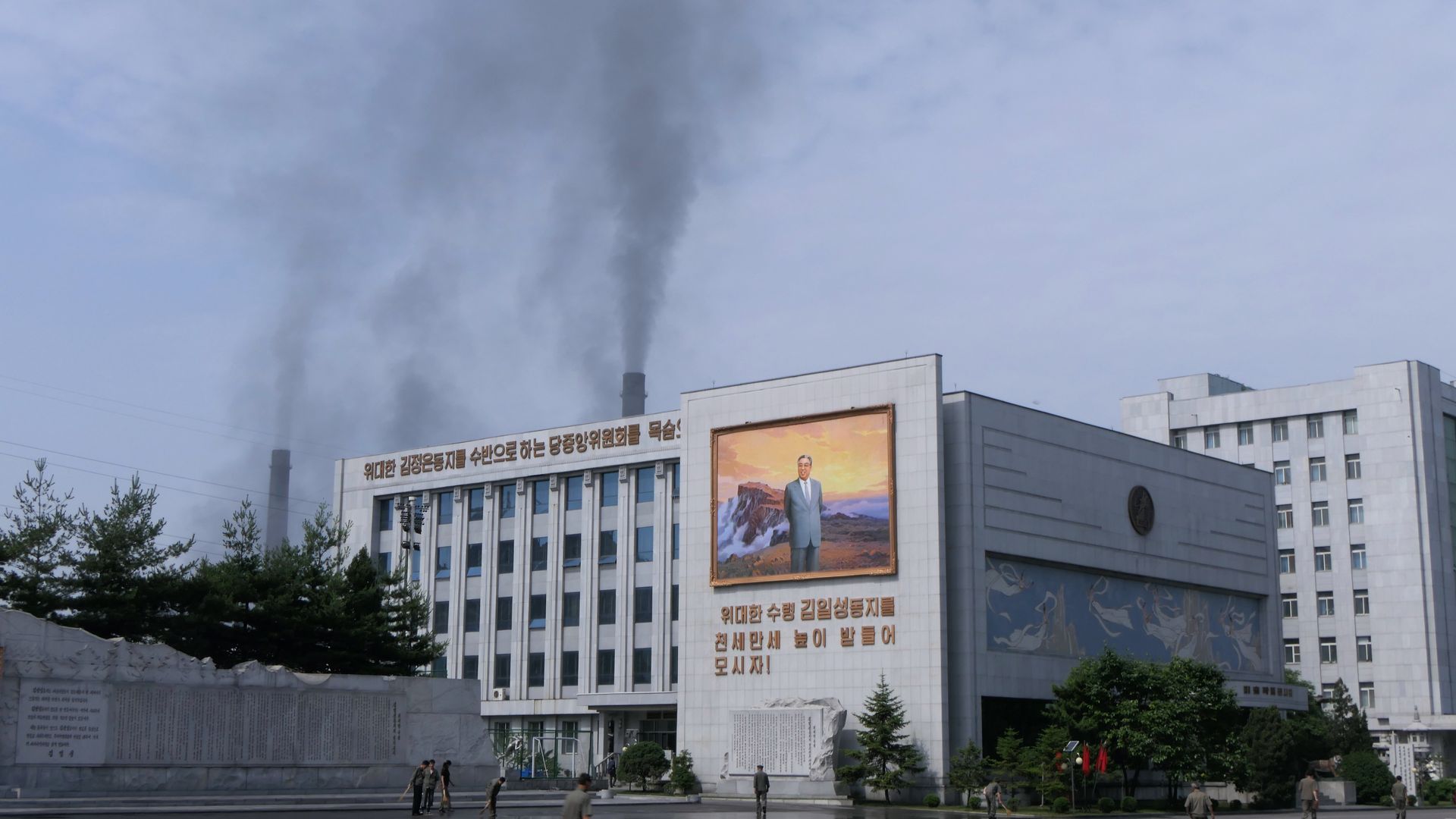 The June 12 summit between President Trump and North Korean Leader Kim Jong-un offered little visibility on the path ahead for U.S.–North Korea relations. But behind the scenes, particularly in South Korea, there is great interest in using energy as a key incentive to nudge Pyongyang toward further concessions.
The big picture: The U.S. already has an active energy dialogue with South Korea, with imports of U.S. liquefied natural gas and crude growing dramatically. For North Korea, which has only minimal refining capacity and lacks domestic fossil fuel production, U.S. gasoline, diesel and propane would be an attractive asset.
Yes, but: The U.S. has promised fuel exports to North Korea before, during the 1990s peace talks. But for North Korea, increased dependence on a U.S. energy supply chain could be viewed as a new source of insecurity: Like any import-dependent energy consumer, North Korea can enhance its security only through diversifying its imports across both geography and fuel source. North Korea will likely be open to U.S. energy support, but will try to hedge its bets elsewhere — particularly Seoul, which wants long-term energy infrastructure links to regional suppliers and greater access to renewable energy.
The other options:
A Russian pipeline that would deliver natural gas or crude through the Korean Peninsula, serving markets on both sides of the demilitarized zone — though U.S. sanctions on the Russian energy sector would complicate such a project.
A "supergrid" transmission line linking the Koreas to hydroelectric and wind power resources in Western China, Mongolia and Russia. (Only 27% of North Koreans have regular electricity access.)
What to watch: U.S. policymakers will likely offer bilateral incentives to North Korea in the form of petroleum products and grid-modernization investments rather than more complicated regional pipeline and transmission links. But ultimately, U.S. energy exports and investment may prove merely a bridge from the Korean Peninsula to the vast resources of neighboring Russia and China.
Robert Johnston is the CEO of Eurasia Group and a senior fellow at the Atlantic Council Global Energy Center.
Go deeper