Trump's new challenge: owning the consequences of Trumpism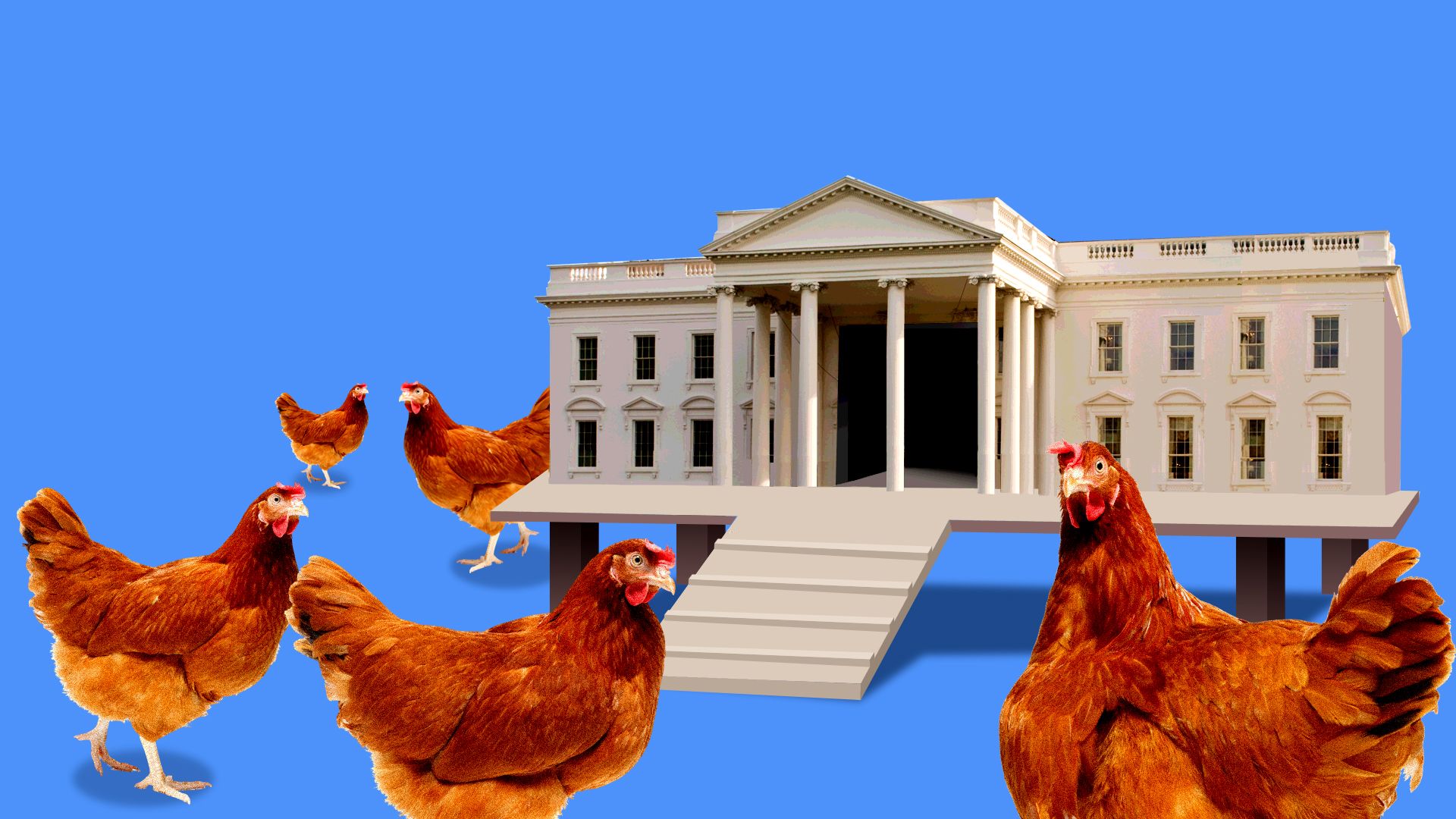 President Trump is entering a new phase of his presidency: He's now dealing in real-time with the consequences of his policy decisions.
The big picture: For 30 years, Trump told America what it'd be like if he were in charge. Better deals, richer, safer, smarter. All rhetorical and theoretical. He could make all sorts of hyperbolic promises with no fear of being disproven. He could eliminate the national debt by eliminating a few agencies and cracking down on "waste, fraud and abuse." He could prevent terrorism by banning all Muslims from entering the country. He could build a big, beautiful wall and get Mexico to pay for it. He could deliver the best health care system anyone had ever dreamed of. 
For the first 12 months of his presidency, Trump made announcements, signed executive orders and some legislation too.
Now, Trump is living through the effects — and images — of his decisions. A booming economy at full employment. (Trump's tax cuts poured rocket fuel over what was already a hot economy.) Fractured alliances with Europe and Canada. Heartbreaking images and stories of parents separated from their children at the border. Ever higher health care premiums. And, potentially the most economically important: a multi-front trade war that Trump seems committed to following through on.
Overlaying all of this are three trends:
Trump is trusting his instincts more every day. He feels emboldened, like he's finally in the swing of the job. I wonder whether he would make the same decision to stay in Afghanistan if he were making it today. Would he go against his instincts again and listen to his generals? (Compare that to the breezy, improvised way he's handled North Korea announcements: deciding in the room with the South Koreans that he'll take Kim Jong-un up on his offer to meet. And announcing, to the shock of much of official Washington, that he'd be ending joint U.S.-South Korean "war games" on the Korean Peninsula.)
Fewer strictures: The brief interlude of Chief of Staff John Kelly whipping the West Wing into military discipline is over. Trump doesn't think he needs a chief, and is navigating Kelly's dayside guardrails in a way that has left POTUS largely uninhibited.
An agenda that is — largely due to Congress' dysfunction and Trump's inability to tame it — moving from domestic to international. And the agenda faces growing groups of critics — abroad, in the media and at home.
Be smart, from a well-wired Republican: "Trump's biggest crisis will come if the trade wars cause a slowdown in the economy. The boom is giving him a cushion against the impact of his policies, personal behavior and impetuous decision making. No boom, no cushion. Political collapse."
Go deeper