The big picture: Trump's latest Chinese tariffs announcement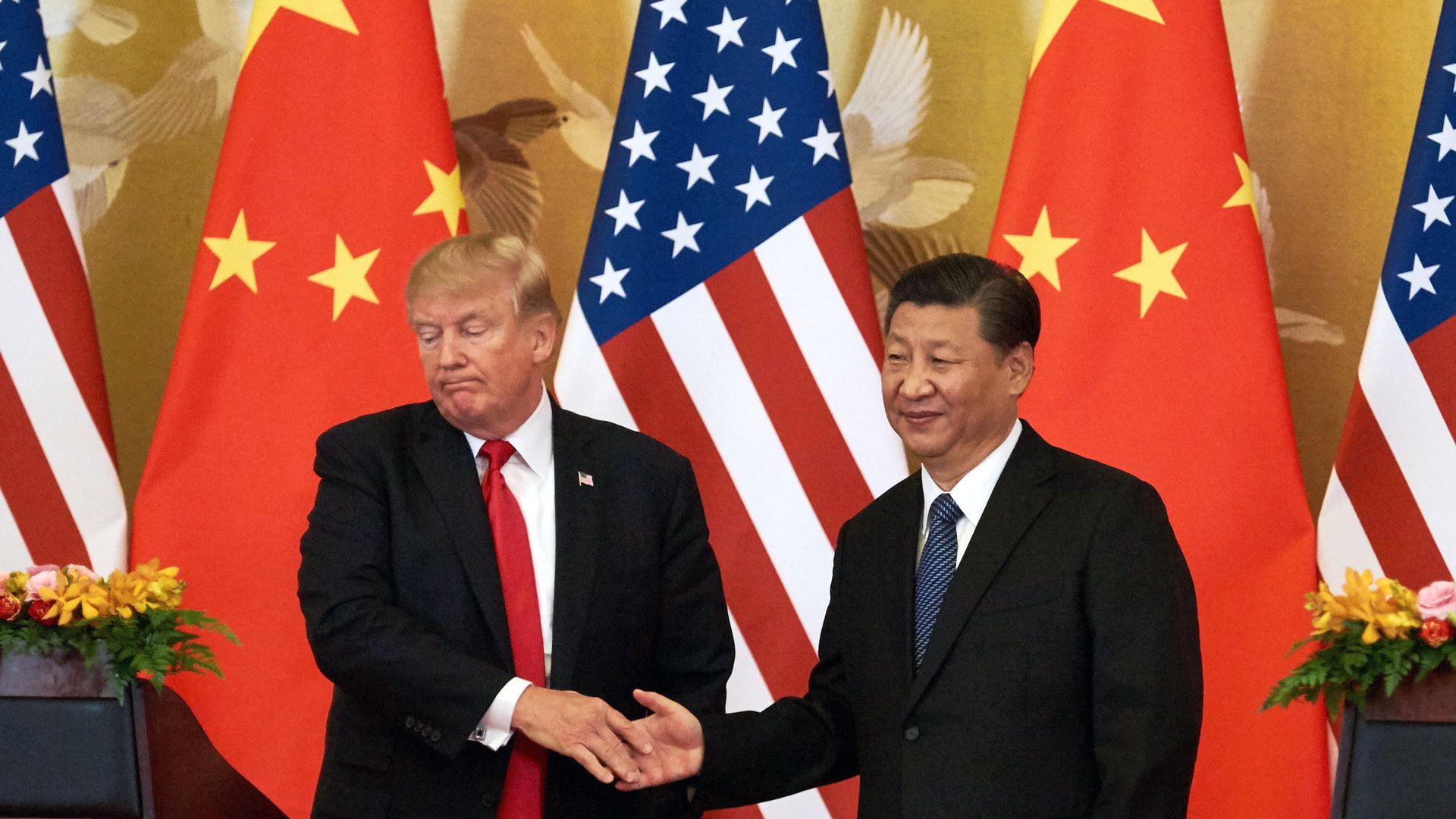 President Trump announced on Monday that he wants to identify $200 billion worth of Chinese exports on which to add tariffs of 10% — in addition to the $50 billion in tariffs the administration has already announced — which could set off the next battle in a burgeoning trade war.
What to expect: China has said it will hit back with its own tariffs, as it has done before. If that happens, Trump said in last night's announcement that he wants to identify another $200 billion of Chinese exports to tax. That would total $450 billion in Chinese exports. China exported $505 billion to the U.S. in 2017, so the U.S. would nearly run out of exports to tax. The U.S. exported about $130 billion to China last year.
The timeline: It is likely that a list of the United States' first batch of tariffs would be presented in August, followed by a public comment period, and go live in September, per Cowen Washington Research Group. The second set, if enacted, could go in place by October or November.
659 products will be affected by the $50 billion of tariffs previously announced — and farmers, crude oil, and coal producers will be hit the hardest.
The White House buzz on whether consumers will be negatively impacted: Peter Navarro, one of Trump's top trade advisors, told reporters on a call Tuesday that Americans "know the president has their back" and said "the economic effects will be relatively small."
Although Navarro suggested this is not about the greater China-U.S. relationship and just a trade dispute, he also said that what China does "will help define our future relationship."
But Navarro also cautioned that there are no negotiations planned with China at the moment: "Our phone lines have been open. They have always been open."
One more thing: The White House will be releasing a report later today detailing the six ways China steals American technology — including through physical theft, cyber theft, and just theft, as well as evading export controls, and forced transfers, according to Navarro.
Go deeper:
Go deeper