Angela Merkel pushes back on Trump's claims about German crime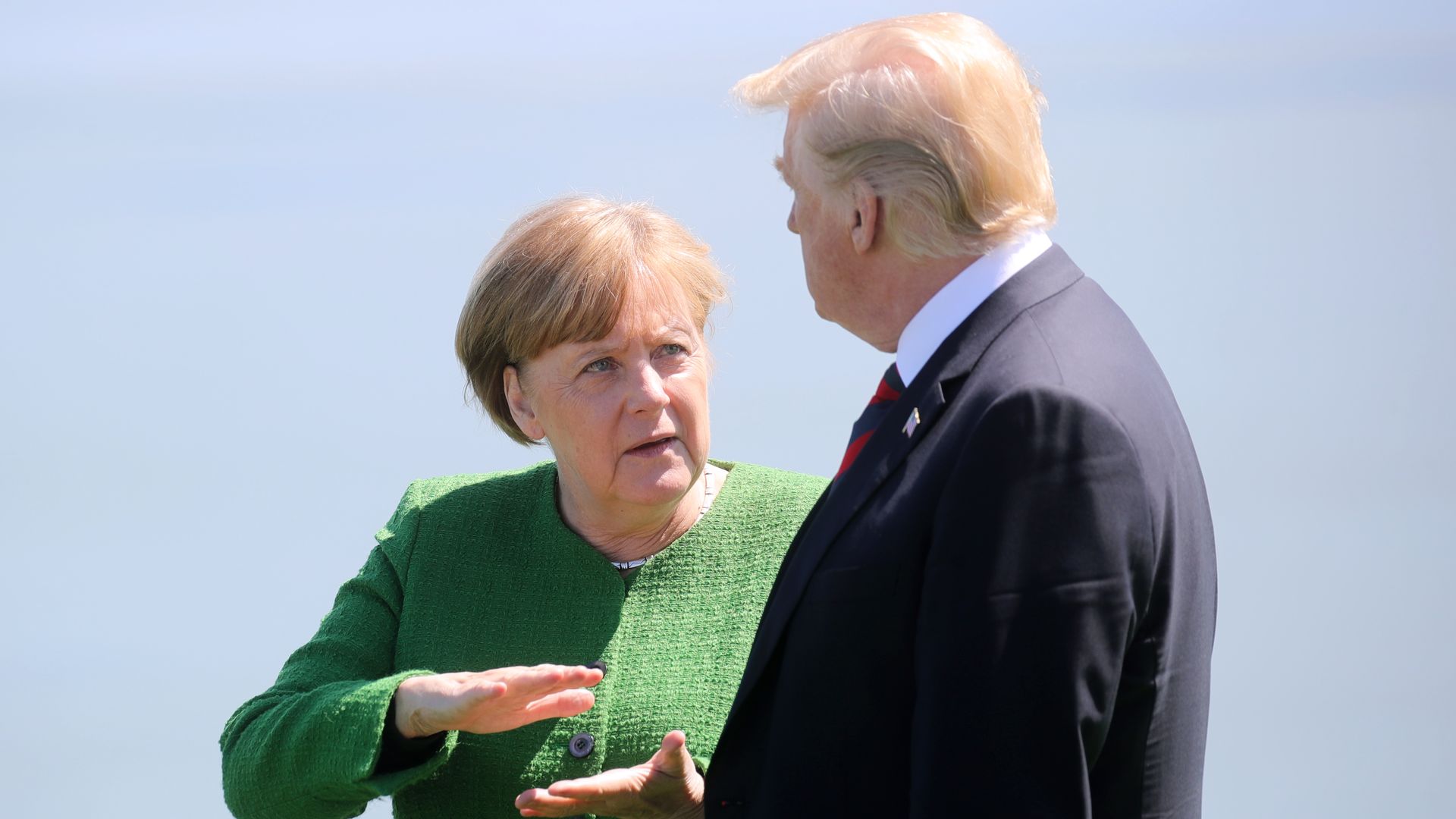 German Chancellor Angela Merkel, rebuking unsubstantiated claims President Trump made in a Tuesday morning tweet that crime in her country has increased since migrants were accepted, said the figures "speak for themselves," Politico EU reports.
"The interior ministry recently released the criminal statistics and they speak for themselves. We're seeing small, positive developments, and we must of course continue to do more on the fight against crime."
— Merkel said at a press conference
Be smart: Germany's Interior Ministry reported in May that the country saw its lowest crime levels since 1992.
Go deeper