Go deeper: The U.S. industries hit hardest by a China trade war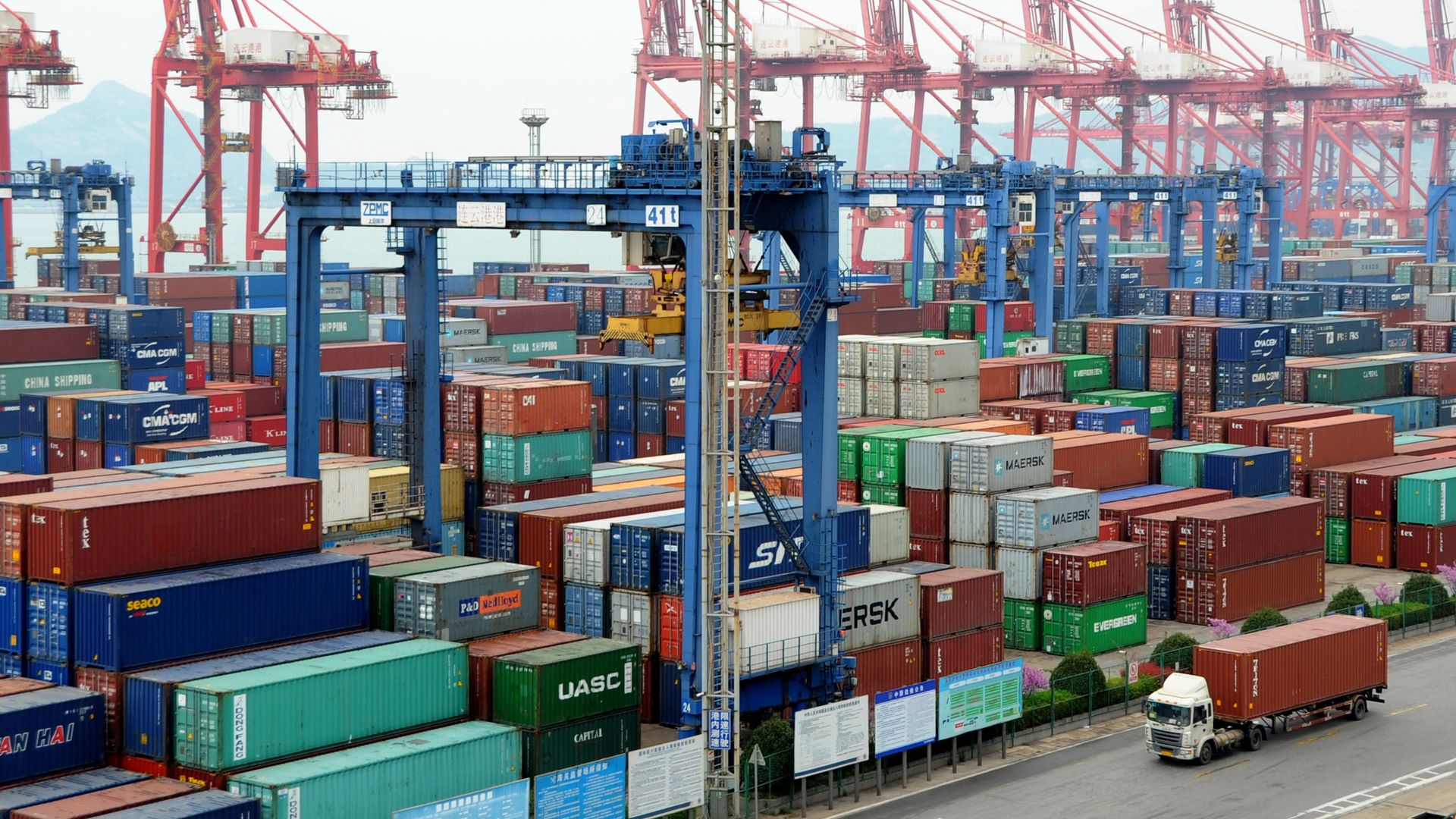 China's latest round of retaliatory tariffs, in response to the Trump administration's new tariffs on $50 billion worth Chinese goods, will directly hit 659 U.S. goods worth $34 billion, with more tariffs to come.
The big picture: The goods affected are mainly agriculture and energy commodities that employ rural parts of the U.S., with crude oil, coal producers, and farmers being hit the hardest.
The losers:
Crude oil. Fears of trade war put pressure on oil prices. U.S. crude exports to China have helped relieve the pressure from OPEC and Russia exports with its rising from its wave of production from the past three years. "Investors expect the spat to come at the expense of U.S. oil firms, pulling down the share prices of ExxonMobil and Chevron by 1%-2% since Friday, while U.S. crude oil prices fell by around 5%," per Reuters.
U.S. coal producers. U.S. coal exports boosted 61% in 2017 as shipments to Asia more than doubled. China is looking to alternative suppliers like Brazil.
Agricultural exports such as soybeans, sorghum, oranges, seafood, pork, poultry and beef. Also, U.S. farmers who buy their supplies and machinery overseas.
Whiskey. China does not import a lot of it, but 70% of its imported spirits is whiskey like Brown-Forman Corp, the maker of Jack Daniel's.
U.S. carmakers. Ford has sold 338,386 cars in China this year. Though that is down 22% from last year, newly implemented tariffs won't necessarily help.
What they're saying:
American Apparel & Footwear Association CEO Rick Helfenbein said in a statement: "China previously identified almost $1 billion worth of American cotton exports to China as a target, which will hurt American farmers and U.S. textile manufacturers, and add costs to our supply chains."
Airplane manufacturer Boeing is reviewing the possible effects of the tariffs, said Boeing spokesperson Charles Bickers. Boeing garnered almost 13% of its 2017 revenues from China.
Ford released a statement saying that the company, "Wants to encourage both governments to work together through negotiation to resolve issues between these two important economies."
Be smart: The U.S. threatened $100 billion more tariffs on Chinese goods. That could potentially affect more than $500 billion worth of products Americans buy from China, reports the New York Times.
Go deeper