How states are fighting Trump's child separation policy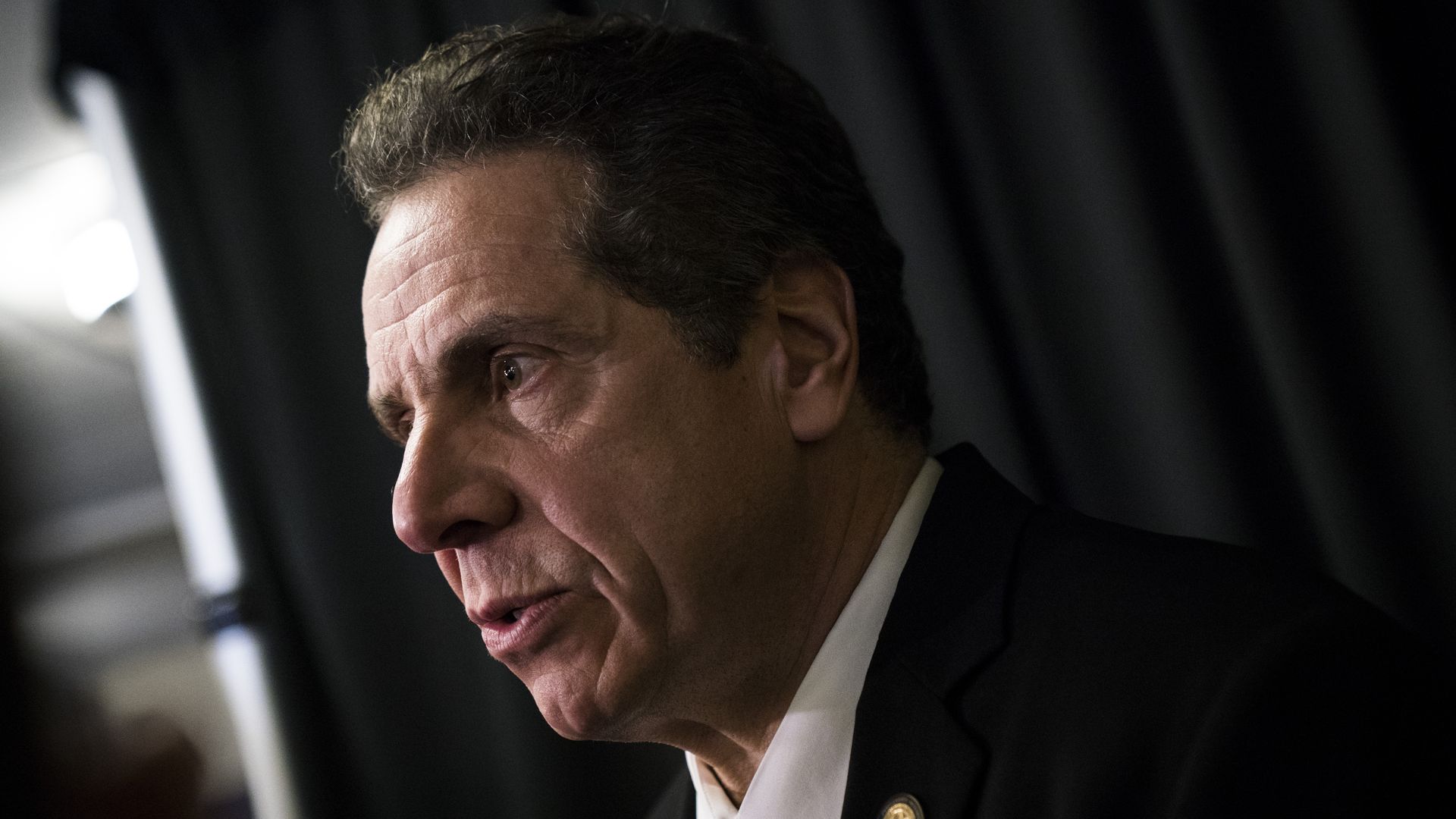 Several governors vowed Tuesday not to deploy their state National Guards to the southern border, bringing the total number of governors retaliating against the Trump administration's hotly-contested child separation policy to seven.
Why it matters: Despite the policy's sweeping federal power, these governors are using their state governments to fight the administration's decision.
What they're doing:
Republican Gov. Larry Hogan of Maryland tweeted Tuesday that he ordered four crew members dispatched in New Mexico to return by helicopter: "Immigration enforcement efforts should focus on criminals, not separating innocent children from their families," he wrote.
Republican Gov. Charlie Baker of Massachusetts said Monday that the Massachusetts National Guard will no longer be going to the Mexican border to help the Trump administration in what Baker called a "cruel and inhumane" policy.
Republican Gov. Chris Sununu of New Hampshire said on Tuesday he would not be sending the National Guard if asked to do so: "The New Hampshire National Guard has not been contacted, and I will not send our New Hampshire troops to the southern border to separate families."
Democratic Gov. Ralph Northam of Virginia withdrew Virginia National Guard from the U.S. border in response to Trump administration policy leading to family separation.
Democratic Gov. Roy Cooper North Carolina recalled National Guard members over "the cruel policy of tearing children away from their parents requires a strong response," in a statement.
Democratic Gov. Gina Raimondo of Rhode Island said Tuesday that she has not been asked to send state resources to the border, but if she were, she would not send the National Guard to assist in "ripping families apart." 
Democratic Gov. John Hickenlooper of Colorado took executive action Monday and banned state resources from being put toward the separation policy.

Be smart: When asked if any state resources are currently being used to separate immigrant families, Hickenlooper said "not to our knowledge."

Democratic Gov. Andrew Cuomo of New York also released a statement saying the state will not deploy New York National Guard to the border.
"New York will not be party to this inhumane treatment of immigrant families along our border."
— NY Gov. Andrew Cuomo
Go deeper:
Go deeper