Report: Jared Kushner helped establish back channel with North Korea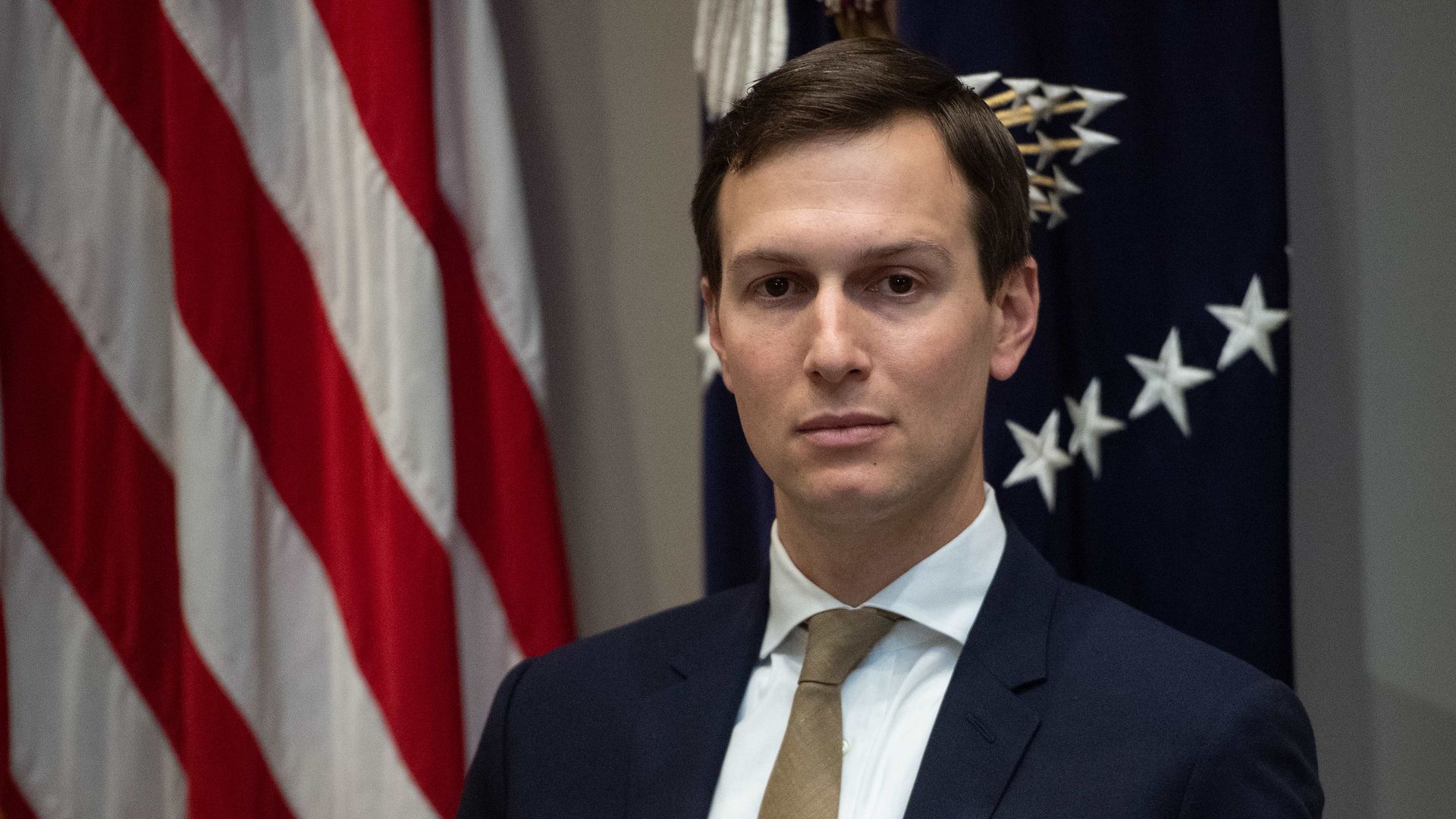 A Singapore-based American businessman with connections to the North Korean government attempted to use President Trump's son-in-law and senior advisor, Jared Kushner, to create a back channel between the White House and North Korean leader Kim Jong-un, which played a part in the leaders' historic meeting in Singapore, The New York Times reports.
The details: Sources told The Times that Kushner didn't play a direct role in back-channel negotiations with North Korean officials. Instead, he referred the financier, Gabriel Schulze, to then-CIA Director Mike Pompeo and requested that the agency take the lead. The Times notes that Kushner and then-Secretary of State Rex Tillerson had a tense relationship.
The White House and CIA declined to comment to the Times about Schulze's contact with Kushner.
The backdrop: North Korea had reportedly targeted Kushner as someone immune to the White House's turbulent staff changes — and who was close enough to Trump to catch his ear.
Be smart: This disclosure gives another peek into the Trump White House's unconventional style where personal and family ties can shape U.S. foreign policy.
Flashback: Kushner has also reportedly created a back channel between Chinese officials and the White House last year after he and Chinese ambassador Cui Tiankai organized a meeting between Trump and Chinese President Xi Jinping.
His active involvement in China policy has triggered concerns amid reports that his company was negotiating with a Chinese firm to invest millions of dollars in his family's Kushner Companies' flagship property in Manhattan.
Go deeper