Earth just had its 4th-warmest May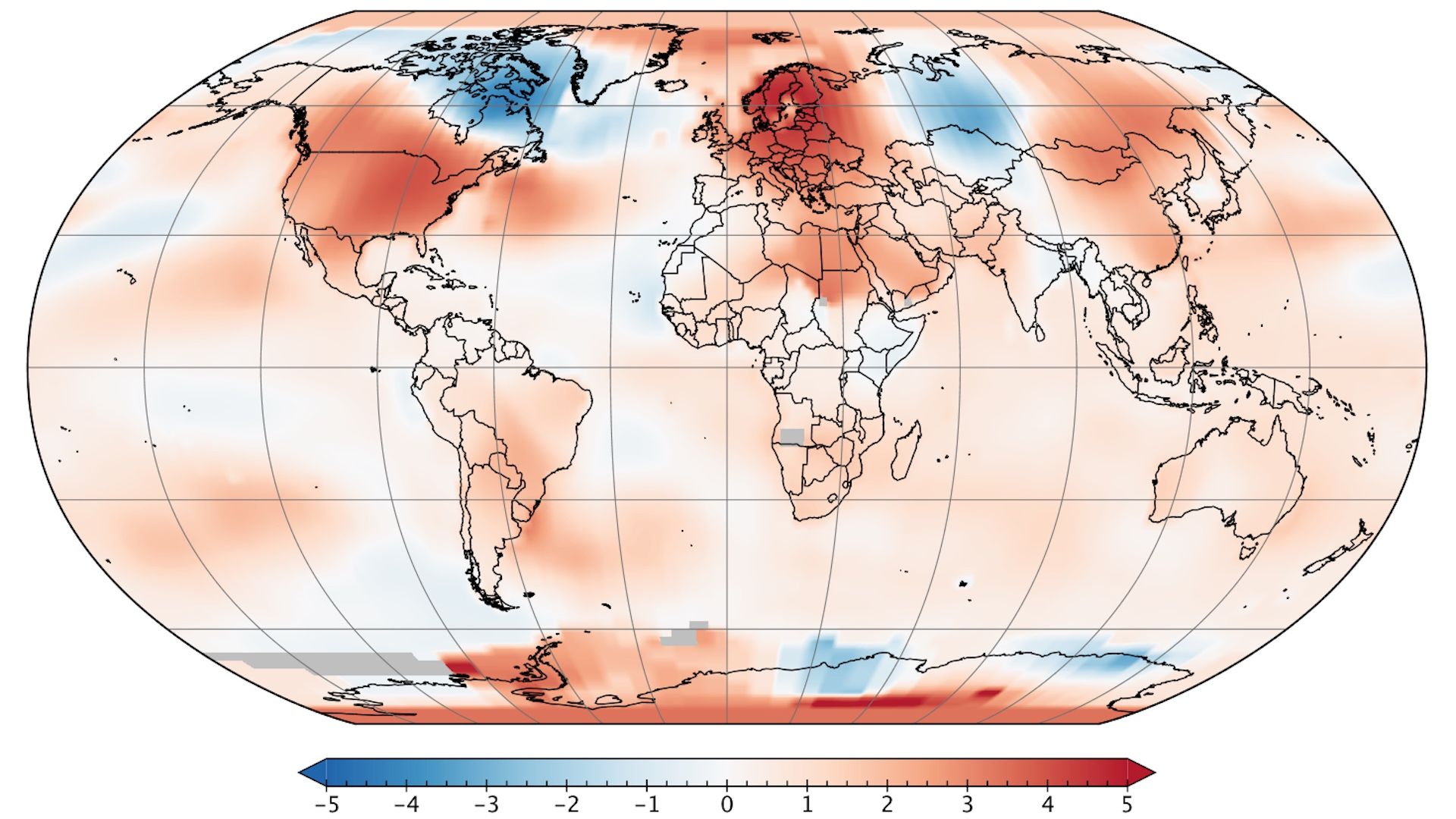 May was the fourth-warmest such month on record, according to NASA, NOAA and the Japan Meteorological Agency. In addition, NASA found that spring in the Northern Hemisphere was the third-warmest such period on record, since instrument records began in 1880.
Why this matters: The monthly temperature data is another piece in the broader picture of a changing climate, with month after month, and year after year, showing an increasing trend. Using NOAA's data, May was the 401st straight month to be warmer-than-average globally.
The most recent month with temperatures ranking below average for the globe was December of 1984.
Particular hotspots during May 2018 were the U.S., which had its warmest May on record, and Europe, which was also record warm for the month.
The European Arctic was unusually warm during May, with 5 temperature stations setting new records for the month, including the Norwegian Arctic destination of Svalbard.
Arctic sea ice reached its second-lowest level on record for the month.
Cooler than average locations included Greenland and northeastern Canada as well as central Eurasia.
Warmest yet to come?: The new data is another indication that 2018 will end up being a top 5 warmest year, as the year so far is tracking as the fourth-warmest January through May so far, NOAA found. In addition, signs of a new El Niño forming in the tropical Pacific Ocean raise the odds of an unusually warm year, since such events transport enormous amounts of heat from the oceans into the atmosphere.
Go deeper