A new way for Washington to focus on America's poorest communities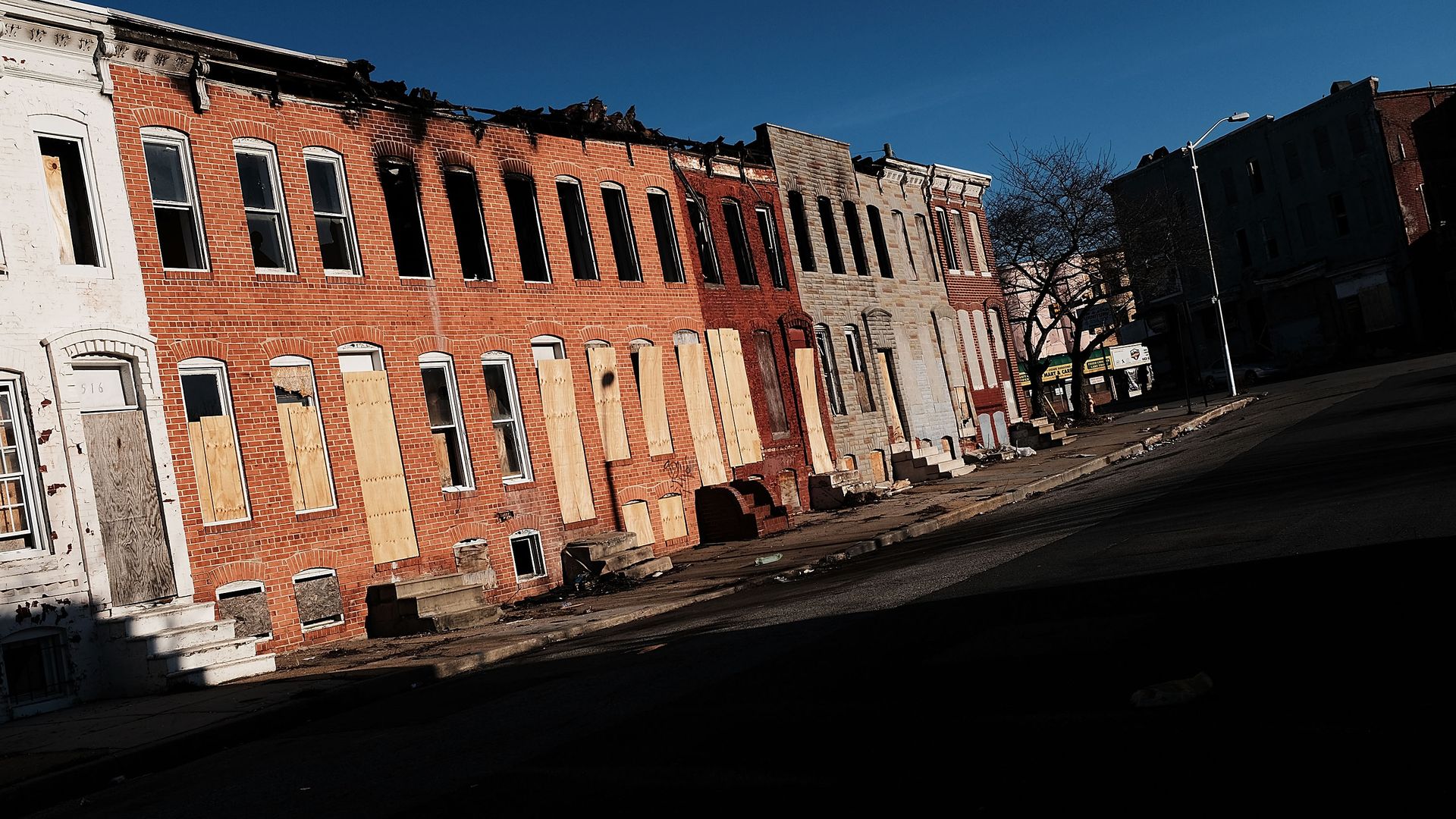 An infrastructure bill to invest in America's poorest communities introduced in the House last week could be a template for bridging the gap between the extremes of the two parties.
Why it matters: The bill's co-sponsors are a coalition of members from the Freedom Caucus and Congressional Black Caucus who rarely work together. And it can be a roadmap to expand cooperation to other areas, like pharmaceuticals, telecom, health care and climate change, said the lobbying firm behind the bill.
"This is transferable to a whole host of issues to the extent that the baseline of economic development is there," said Michael Williams of United by Interest (UBI), a majority-minority-owned bipartisan lobbying firm that's backing the legislation.
The group's plan is to start off with the "extremes" — members who feel disrespected by their party's establishment and leadership — and then try to get support from more moderate members.
The details: UBI has been working for a year on this infrastructure bill, called the Generating American Infrastructure and Income Now (GAIIN) Act, which will require the Department of Agriculture to sell its distressed debt assets, worth over $50 billion.
Half of that would go to reducing the national debt and half would support infrastructure programs in some of the nation's poorest communities.
The infrastructure bill's co-sponsors are Republican Rep. Mike Kelly (a member of the House Ways and Means Committee), Democratic Rep. William Lacy Clay Jr. (a member of the CBC) and Republican Rep. Tedd Budd (a member of the House Freedom Caucus).
A study by UBI has found that the members representing the 100 poorest Congressional districts are not vulnerable and they serve approximately 22% longer than the average congressman.
What to watch: The House may hold hearings on the bill before the July 4 recess and backers hope to draw attention to it from President Trump.
Go deeper