DHS denies separating families seeking asylum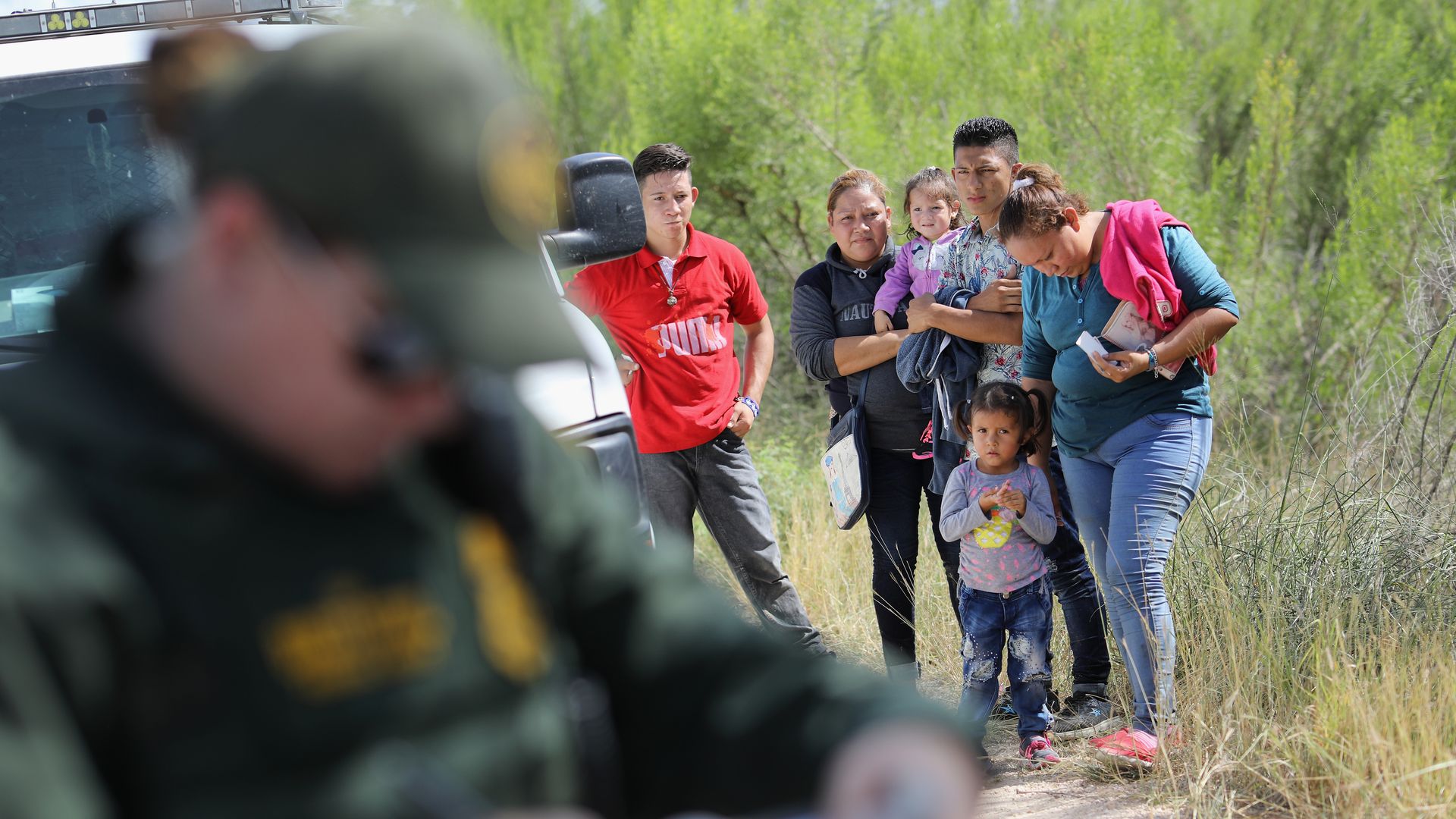 Homeland Security Secretary Kirstjen Nielsen denied on Sunday multiple published reports that federal authorities have been separating immigrant children from their parents seeking asylum when apprehended at the border.
"This misreporting by Members, press & advocacy groups must stop. It is irresponsible and unproductive. ... You are not breaking the law by seeking asylum at a port of entry. For those seeking asylum at ports of entry, we have continued the policy from previous Administrations and will only separate if the child is in danger, there is no custodial relationship between 'family' members, or if the adult has broken a law. ... We do not have a policy of separating families at the border. Period."
The backstory: Her remarks came in response to a letter Republican Senators Susan Collins and Jeff Flake sent to Kirstjen Nielsen and HHS Secretary Alex Azar this weekend to clarify whether families are separated when they seek asylum and how often such practice occurs
"Secretary Nielsen recently appeared before the U.S. Senate and testified that immigrant parents and children who present themselves at U.S. ports of entry to request asylum will not be separated. Despite Secretary Nielsen's testimony, a number of media outlets have reported instances where parents and children seeking asylum at a port of entry have been separated," the letter reads.
The senators asked of breakdown of DHS policies regarding asylum seekers; how asylum applications are processed by parents with children entering the country; whether parents are informed about their children's "welfare" and if the agency helps them re-establish contact at the end of custody.
Nielsen's comments were echoed by DHS' press secretary Tyler Q. Houlton:
"There is no policy to separate those seeking asylum at a port of entry. @DHSgov still has a responsibility, however, to ensure the minor is not in danger or being trafficked. We will not look the other way. ... There are many false stories being reported and we encourage anyone with evidence or facts to contact us so that we can investigate."
How we got here: The family separation policy for illegal immigrants, enacted by the Trump administration, has been sparking widespread outrage among lawmakers, child advocates and religious leaders — and First Lady Melania Trump's spokeswoman issued a rare public statement on the matter on Sunday.
Still, the White House and has continued defending the policy as part of its "zero tolerance" approach announced early last month to prosecute all unauthorized immigrants crossing the border. As of the end of May, 1,995 children have been separated from 1,940 parents, DHS said Friday.
Go deeper